Iain McCallum, mobile industry veteran and MEF Advisor shares discussions from the recent MEF Future of Messaging RCS Round table in Verona, held in association with MEF Member rdcom. At the event, members of the MEF Messaging Working Group gathered with Italian MNO's, enterprises and digital advertising agencies to discuss the potential of rich communications services (RCS).
In Verona, a large crowd of companies gathered to discuss the potential of RCS business messaging in Italy. The event was a success by all expectations. Maybe it shouldn't be surprising, as enterprises have a growing appetite for deeper and more meaningful ways to communicate with their customers (both existing and prospective).
The benefits of A2P RCS gives them an exciting and profitable way of driving greatly enhanced customer interaction, closing new and repeat sales, acquiring new customers and realising significant savings in their provision of customer care against existing methods.
As Nick Lane, Chief Analyst at MobileSquared, put it during his presentation at rdcom's HQ in Verona '…some people are saying that RCS is SMS 2.0, I fundamentally disagree with that assessment. Such are the profound benefits inherent in RCS, I would call it SMS 5.0, not 2.0!'.
Daniele Poerio and his company rdcom, a MEF member of many years standing, believes that the launch of A2P RCS by MNOs across the globe during 2019 and 2020 represents the single biggest development in this industry sector since a number of bright sparks in the 1990s saw the commercial possibilities of using the newly-fangled SMS capability in GSM handsets for marketing and charging purposes.
So convinced is he of the business opportunities that RCS promises, Daniele asked MEF to help him stage this event in the beautiful city of Verona and to invite the Italian MNOs (TIM, Vodafone & WINDTre), global leaders in RCS (Google, GSMA, Vodafone Group, LivePerson, SINCH, Infobip, Mavenir, Summit-Tech, Commify, iConnectiv, Kaleyra, PureBros et al) to share with his Italian brand customers what RCS can deliver.
  Advertising agencies and their brand customers should take note – RCS delivers conversion rates far in excess of any other channel you are currently using!"
On the day, Fabian Teichmüller of Google shared with the audience Google's global plans for RCS and explained why they saw it as such an important part of their customer engagement strategy moving forward. Google's ongoing co-operation with MNOs around the world is a testament to their partner-driven strategy on RCS, seeing this as an eco-system play not one solely for Google.
Catherine Maguire then shared the GSMA's global overview of the impressive number of new launches by MNOs across all major regions of the world and the exciting use cases that these have produced. The GSMA's provision of the RCS Standards and their Universal Profile 1.0 through to the latest 2.2 iteration have led the industry and particularly MNOs globally in understanding and committing to launch A2P RCS.
Nick Lane of MobileSquared's presentation was illuminating for all, focusing as it did not just on the impressive projections for growth in RCS globally in the next two years, but equally exciting was the consumer research showing clearly the appetite for consumers have in using RCS to communicate with and purchase the products of their preferred brands.
Advertising agencies and their brand customers should take note – RCS delivers conversion rates far in excess of any other channel you are currently using!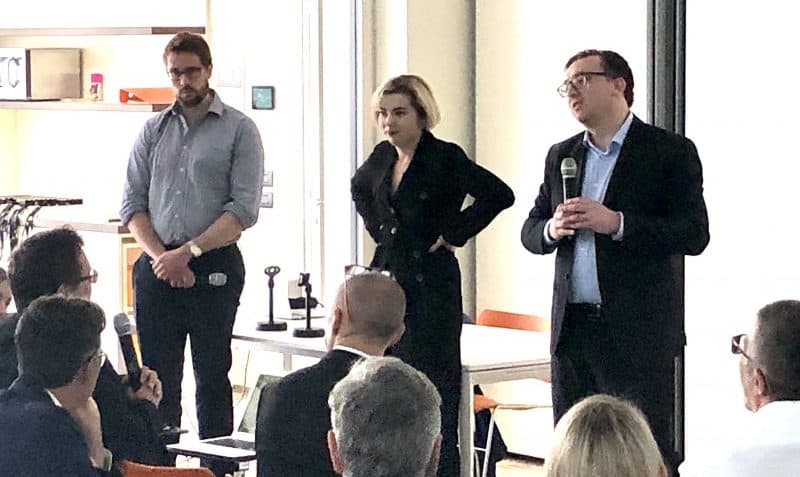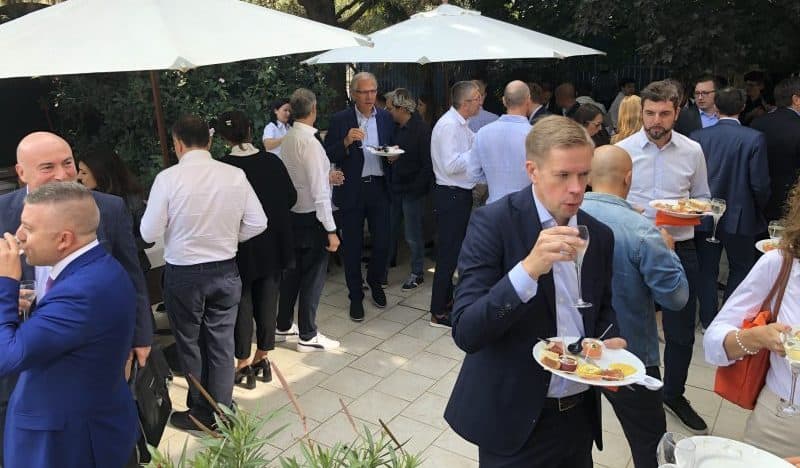 Not only that, but the ability to carry out transactions within an RCS session means that, for the first time, the mobile operators and their aggregator partners can deliver real customer acquisition and sales directly attributable to their provision of RCS.
The further addition of significant and compelling customer behavioural metrics within an RCS session make this an exceptionally compelling product offering.
Chatbots in RCS can take a lot of the heavy lifting out of many stages of customer service interactions with customers, freeing up call centre agents to concentrate on delivering the service levels that customers deserve and which have been sorely lacking in the explosive growth of online consumer transacting.
MEF members, LivePerson have some very interesting research statistics and real call centre agent reporting that points to a significant hike in staff retention rates and employee satisfaction KPIs amongst call centre agents using their chatbot-augmented customer service solution.
Liz McCord of Vodafone Group shared with the audience their view of the growth of RCS and where and when Vodafone launches of A2P RCS will happen over the remainder of 2019 and into 2020, as well as some new use cases from the UK and globally.
The afternoon session was a closed-door MEF Member-only session to review and discuss with the Italian MNOs and their Group counterparts some remaining GTM issues that remain to be resolved, the work that MEF have done here with our recently published A2P RCS Best Practise Guidelines is starting to have a significant effect on these – the next iteration of the Guide will add P2A RCS to the areas covered and is expected to be released in early December 2019.
Feedback from the brands and enterprises present at the Verona event was overwhelmingly positive, as well as from MEF members with over 130 in attendance on the day.
The next A2P RCS Round Table is planned for Germany on Wednesday 5th February 2020 at the O2 Tower in Munich for invited brands, enterprises and MEF Members with the same closed-door, member-only Round Table session with MNOs, (German, Austrian & Swiss), in the afternoon. This event will be sponsored by MEF Member LivePerson.
MEF have been asked to consider repeating this event in the UK, Spain, Mexico and Scandinavia, if you would like to be involved in making these events happen, please contact me directly on the contact details below. For more information on RCS from rdcom, please visit their website.
Iain is a MEF Advisor and has, since 2012, worked extensively with mobile network operators across Europe and the Russian Federation to drive adoption and uptake of the GSMA's Mobile Connect identity, RCS and Smart Cities initiatives. Prior to this, he ran third-party Messaging at Telefonica O2 UK from 2002 until 2010, working with Aggregators and Brands (Lloyds, ITV, C4, et al), driving the uptake of premium and bulk services and managing the issues of self regulation (PayForIT, a UK joint-MNO initiative), and subscriber protection.
If you are interested in finding out more about the next A2P RCS Roundtable please contact Iain.