Dario has been the CEO of the Mobile Ecosystem Forum since February 2019. Dario's experience in the mobile industry goes back to 1999, first as an analyst for the market research company Ovum where he was advocating for to the nascent Mobile Service industry. Later he launched the first Mobile Internet service in Europe with the T-Mobile group.
More recently Dario rolled out innovative partnerships between telecom and digital players in Asia and the Middle East, for Ooredoo (Qatar, Indonesia, Myanmar) and Axiata (Indonesia) and as Director of Products for MTS, the leading Russian Telecom. Over the years, Dario has also taken non executives director roles in IoT and Digital Marketing companies.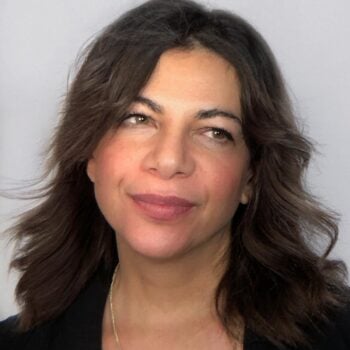 After graduating with BA Hons in Film, Susan started her career at the trade body & membership organization The Producers Alliance for Cinema & TV [PACT], in London. She was introduced to working with public bodies and lobbying government on behalf of the strategic aims of the membership, which she enjoyed. Her 'can do optimism' and determination to work in the USA led her to Chicago, where she worked on two feature films collaborating and assisting effective communication between US crews and UK talent.
She moved to New York to work at The British Consulate General for the Trade & Investment arm; initially assisting in inward investment opportunities, and then as Vice Consul (Commercial Publicity); helping British exporters to market in the US. Her natural problem-solving & strategic-thinking abilities drove an innovative, efficient and effective solution being rolled out and she seized an opportunity to head up The British Film Office in Los Angeles for the UK government, which later became the UK Film Council US. In addition to running the operation, Susan's role was to act as ambassador for UK Film; which involved delivering events and marketing strategies, identifying commercial opportunities, and building strategic relationships with the US industry.
She moved back to London to care for her mother and then worked for content and advertising agencies, digital transformation start-ups, and online training hubs - building relationships and opportunities with enterprises and brands.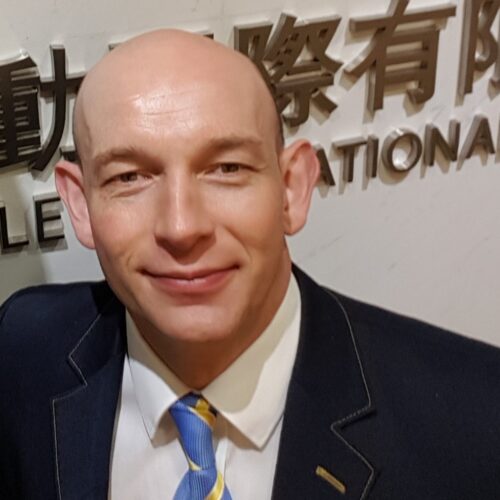 20 years ago, James built up the customer training division for one of the founding companies of MEF (Comverse Technology), 10 years ago he was managing carrier relationships with Mblox (an early pioneer in introducing A2P SMS to businesses around the globe, founded by MEF Chairman Andrew Bud) and now we are pleased to welcome him as part of our MEF family as Director of Programmes.
Even after 30 years active in all corners of the Telecommunications industry, James has not lost his passion and drive for promoting Telecommunications as a fantastic, positive means for development and change globally. He lives and breathes Business Messaging, Omnichannel, Customer Journey Orchestration, Mobile Subscriber Intelligence and Monetisation.
In recent years, James has travelled the world speaking on Customer Engagement and worked with both novice and seasoned entrepreneurs on scaling from an idea to a successful business, Business Messaging being a particular area of focus.
Where MEF is concerned, James has now come full circle – so many of his former customers are already members of our organisation!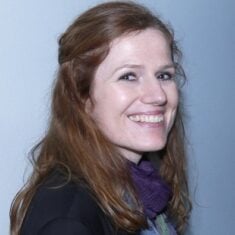 Ewa joined MEF in 2013 as Member Services Manager and her role since evolved to include finance management.
Prior to MEF, Ewa worked at GSMA, where she managed membership of mobile operator members from all over the world.
She is experienced in account management and membership development and in managing accounts payable and receivable. Ewa has been also involved in various internal projects and regional and global events including Mobile World Congress.
Before joining the mobile industry, she worked at Bartercard, the world's biggest business to business trade exchange.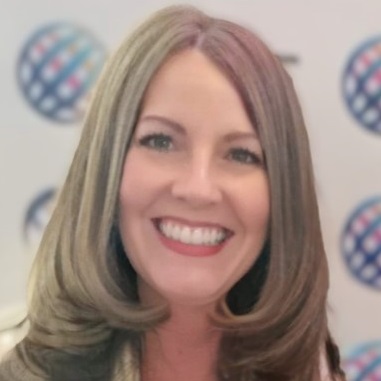 I'm excited to introduce myself as your Projects & Operations Manager at MEF.
Throughout my career, I have worked at all levels, providing administrative and project management expertise. I've successfully executed a wide range of projects and events, from small-scale gatherings to large-scale conferences. My experience spans across industries, including corporate events, nonprofit initiatives, and community engagements. It's these diverse experiences that have prepared me to bring fresh perspectives and innovative approaches to the MEF team.
Beyond my professional endeavours, I embrace a vibrant and active lifestyle. In my free time, you can find me practicing yoga to find inner peace and restore balance. Dancing is another passion of mine, as it allows me to express myself creatively and let loose. I also enjoy spin classes, walking in nature, experimenting with new recipes in the kitchen, and exploring the world through travel. These hobbies fuel my energy, creativity, and zest for life.
I'm thrilled to bring my skills, experience, and positive attitude to the MEF team. As your dedicated Projects & Operations Manager, I am committed to maximising the value of your MEF membership. Let's join forces and unlock the full potential of your MEF membership. I'm eager to collaborate with you, deliver exceptional event experiences, help you achieve your organisational goals and forge lasting connections!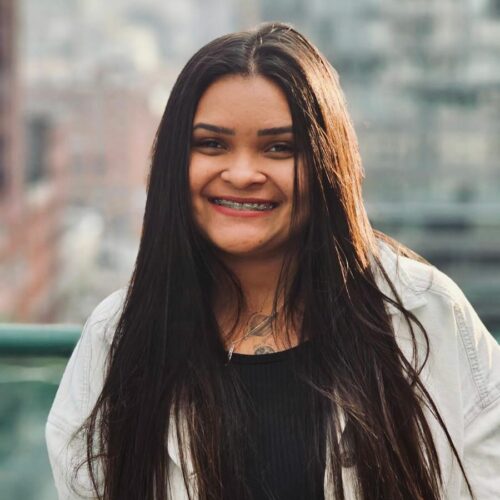 Carol joined MEF in September 2016 as the Member & Marketing Coordinator of the LatAm Chapter. Carol graduated in Advertising & Marketing from Anhembi Morumbi University. Prior to MEF, Carol worked as Marketing Strategist in retail companies and as Digital Business Developer in a Portuguese digital agency based in Brazil.
Currently, Carol is the main responsible for all marketing activities in the company, and also supports the events roadmap (operations, planning & execution). Carol also leads the RCS project, working directly with the MEF members in this workstream.
Guilherme joined MEF in September 2021 as Marketing & Events for MEF Globally. Guilherme is an Advertising & Marketing student from Universidade Cruzeiro do Sul.
Prior to MEF, Guilherme worked as a Marketing Trainee for an American pharmaceutical company and as Marketing and Communications in a Brazilian Food Service Group
Sam Joined MEF in 2012 as Communications Manager for MEF globally. Sam is a digital marketing specialist who has previously worked for the premium rate phone regulator in the UK.
Sam manages the day to day global communications and social networks for MEF and built and maintains content on the website.
He can usually be found at events reporting for MEFTV, and created and edits the MEF Minute – the award winning mobile industry oriented blog.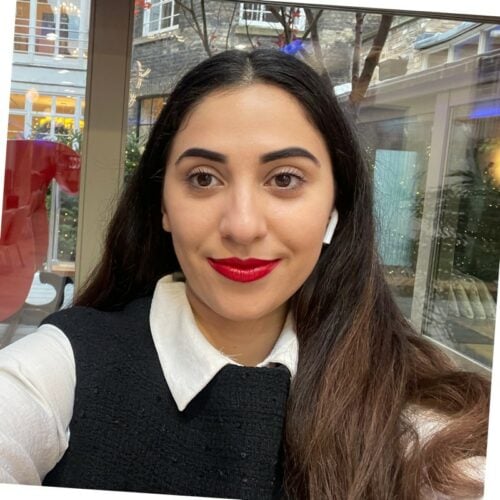 Mina joined MEF in September 2021 coming from a background in Fashion and Social Media Marketing. She graduated from Westminster Business School in 2020 and is keen to advance in the Events side of MEF's operations alongside aiding internal and external communications and PR. Mina describes herself as a positive go-getter, people oriented and a self-motivated individual who is excited to join the world of the mobile ecosystem.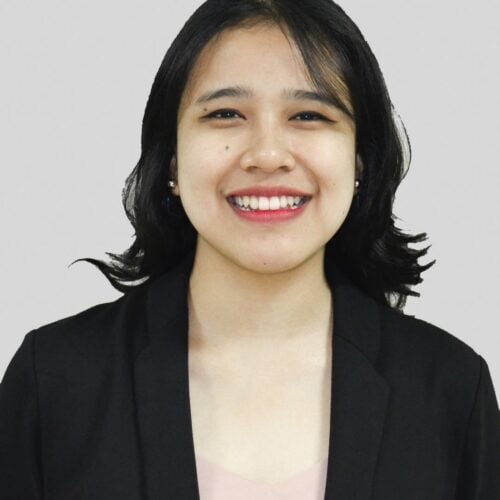 I started my career in 2017 while still in high school as a social media manager and freelance graphic designer. In 2021, I gained valuable experience as a Marketing Communication Trainee at an Accor hotel in Bandung. During my trainee program, I was recognized as the Best Trainee. Subsequently, I seized a new opportunity as a Marketing Communication Apprentice at a Marriott hotel in Jakarta before joining MEF.
In November 2022, I became a part of MEF, where I focus on managing our Instagram account and creating designs for social media and marketing purposes. Leveraging my background as a Radio Announcer and my experience hosting two podcasts for three years, I also oversee MEF's Podcast and Radio page.
I have a deep passion for fashion, art, and all things creative, and I am fortunate that my role at MEF aligns perfectly with my interests and personality.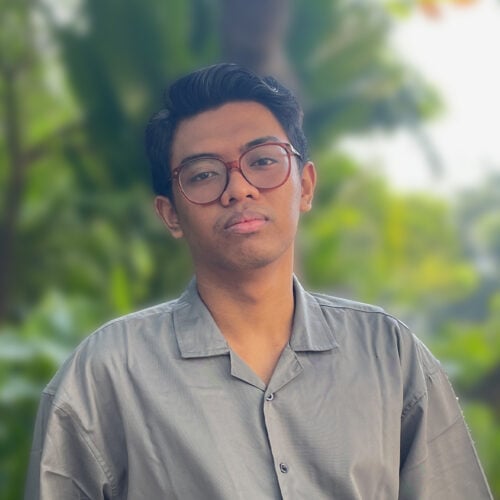 In 2020, I completed my bachelor's degree and joined MEF in July 2023 to further develop my skills in visual communication design. With a strong interest in creativity, I have always known where I can grow my career. I am an individual who thrives on challenges, and working as a Video & Audio Editor at MEF is one of the most significant challenges I have taken on. It marks a shift from my previous experiences in an interior design company and the hotel industry, as MEF is my first venture into the telecommunications sector.
Drawing from my three years of experience as a content creator, I specialize in editing videos for MEF's content and marketing needs, particularly related to previous events. I ensure that the final product aligns with MEF's vision and meets the highest standards of quality.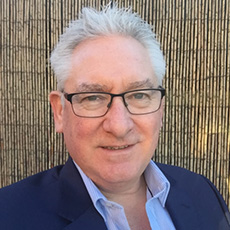 Mike has worked for fixed/mobile operators for over 35 years in a number of product management & development roles covering voice, data and messaging services. In recent years he has focused on the development of policy, operation and policing of compliance regimes for payment services used in mobile billing applications. He has worked closely with MNO's, regulators, aggregators and merchants to optimise payment flows and has been a member of the cross-network Payforit Management Group for over a decade – pressing for greater clarity in merchant service promotions.
After many years working at BT/O2, Mike left in 2017 and set up as a consultant, taking on an assignment with EE – where he worked to improve the due-diligence in carrier-billed merchant services and drove a reduction in consumer complaints.
Mike joined MEF in November 2018 as Project Director. Initially he is focused on driving fraud prevention initiatives within industry – specifically on the SMS anti-phishing project.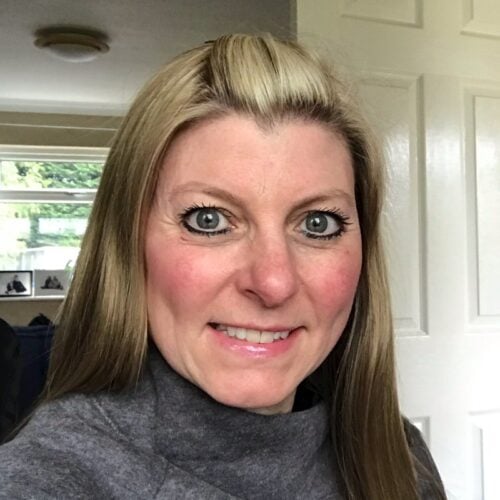 After initially gaining a sound background in the Banking world, Nikki moved in to the Telecoms industry and now has over 30 years worth of experience.
Her roles have been broad, initially continuing with the finance elements but soon moving in to the more technical aspects of System Design & Development, Technical Support and Test Lead along with Quality Control and Project & Product Management. The roles have enabled Nikki to work closely with MNO's, aggregators and merchants alike.
Nikki joined MEF in 2020 bringing with her a wealth of knowledge and expertise to take on board Operational & Account Management of the SMS SenderID Protection Registry.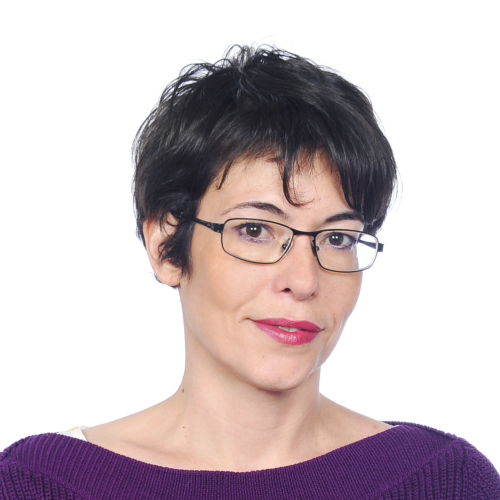 Yolanda joined MEF in 2021 to manage operations in SMS Sender Id Protection Registy in Spain, reaching her dream of being in the Anti-fraud side of the business.
After 10 years in different roles related to construction and real state she moved to BTS where she started a new adventure and found new passion for job.
During the 8 years she was in BTS she assumed different roles moving from VoIP to A2P SMS. With expertise in troubleshooting, traffic management and platform handling Yolanda has a deep understanding of carrier environment and relationships.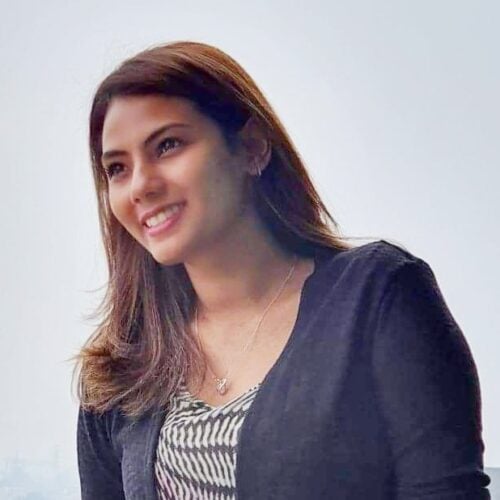 Tjut is recognised as an excellent resource for her significant expertise regarding project management in the telecommunications space.
After assuming the role of the project engineer in XL Axiata, she has then been consistently broadening her scope by addressing more and more complex challenges within Corporate Strategy & Business Transformation.
Her self-motivation and passion about learning drove Tjut take new challenges and step out of her comfort zone by joining one of southeast Asia's hottest startups.
Through years of experience, she has successfully managed the challenges of fast paced startups and delivered expert level contributions to lead, steer and regulate various operations.
With more than 15 years of experience in Telecommuncation and Tech companies, Tjut decided to join MEF in late 2021 to help SMS Sender ID Protection Registry initiative across various territories. She believes in her experience and value will gives an impact to this Fraud initiative.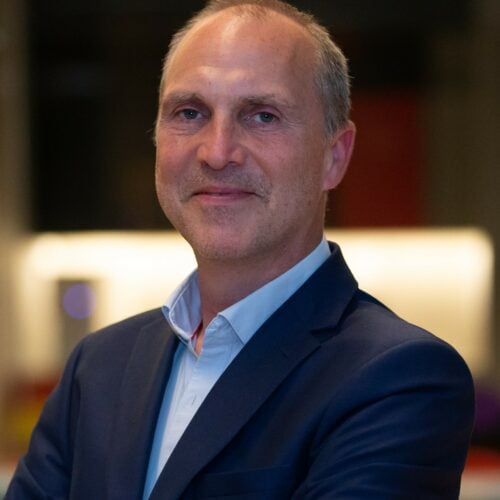 Gavin joined the Mobile Ecosystem Forum in March 2023 to head up the development of data resources and, specifically, the creation of industry metrics covering the mobile business messaging ecosystem.
Gavin has more than 25 years' experience covering mobile telecoms starting at Baskerville Communications in 1997 – subsequently bought by Informa Telecoms & Media, where he was Editorial Director for a stable of B2B publications and Principal Analyst covering the development of 3G technologies.
In 2010, he became a partner in Mobilesquared and, after an interlude as Research Director with Dataxis, rejoined Mobilesquared in 2016 as Chief Markets Analyst and Head of Data & Forecasting. Prior to working in telecoms, Gavin was a senior journalist in Hong Kong where he held positions as Finance Editor of the Eastern Express and Business Editor of the Hongkong Standard.
Gavin lives with his family in York and, in his spare time, is an avid golfer – but more often than not struggles with the physics of the sport!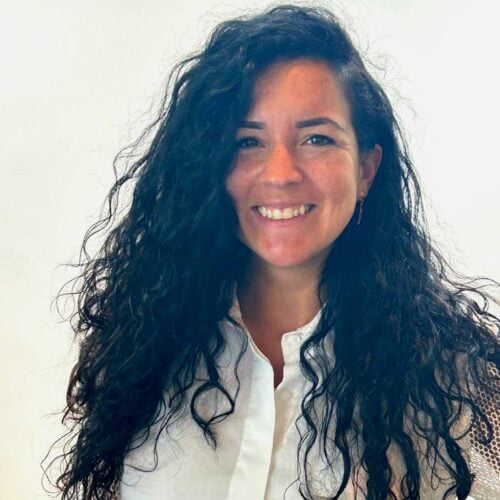 My name is Martica Correa Gonzalez, and I joined MEF as the Global Event Manager in September 2023. My cultural background is Italian-Colombian but I have been living in the Netherlands for the past 15 years. I therefore speak Italian, Spanish, Dutch and English fluently.
I left Italy and moved to Amsterdam at the age of 18 to study International Business and Languages at the University of Applied Sciences from which I graduated in 2013. During my studies I completed my internship at Integrated Systems Events (ISE), a major player in the AV tradeshow industry. This experience sparked my passion for the events and tradeshow sector and enabled me to grow as an event professional in an international and dynamic environment. During my time here, I have delivered multiple international conferences, press conferences, talks, networking events and ceremonies not only in Amsterdam, but also in other cities like Frankfurt, Munich, London and Barcelona.
After nearly a decade with ISE, I eventually embarked on a new adventure and took a role of Project Coordinator at PwC the Netherlands. Within this role I had the opportunity to develop and execute a variety of corporate events ranging from sponsored events, tradeshows to client events and global PwC conferences, making me really the all-around event manager that I am today.
Working on so many diverse projects, from beginning to end, has truly solidified my capabilities as a versatile event manager and enabled me to develop crucial event management skills and master key areas as logistics, planning and production. I put my heart and energy in every project I work on, every step of the way with a lot of enthusiasm.
My passion for meticulously crafting events, my love for exploring new horizons through travel, and my genuine joy in collaborating with individuals from across the globe have been the driving forces behind my passion for organizing international events. I am grateful to have the opportunity to blend all these elements into my career path as a Global Event Manager.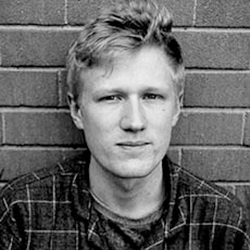 Ross runs the Content & Advertising Working Group and also co-runs the DCB Working Group bringing together the many stakeholders at MEF from these varied but deeply interconnected ecosystems in order to network, discuss and work on white papers. He also manages all reports that released by MEF.
From the onset of his career, he has been deeply entrenched in the world of advertising. Before MEF, he was managing a team responsible for all ad operations for a programmatic advertising vendor that specialized in Smart TV data.
He has written several tentpole reports for MEF including the MEF Annual Payments Consumer Survey and the MEF Annual A2P Survey.
He is a standby moderator at MEF for all sorts of webinars, panels or even as an MC across MEF's many events. His specialty topics are advertising, content and data.
He's an Irish native that loves to read and has a degree in English literature.
Nassia is a Digital Transformation Technologist with over 27 years of experience. Enabling growth in global organisations based in China, India, Europe and North America to innovate in the IT, Telco and IoT sectors. Nassia has experience guiding diverse technical and commercial teams globally.
She is the founder and CEO of Apiro Data Ltd an End2End IoT platform and services company, the IoT Director for Mobile Ecosystem Forum, and is an IoT consultant and coach helping businesses commercialise their digital transformation to drive operational efficiency and increase revenue through thought-leading technology solutions with IoT, AI and Cloud services.
Nassia is a sought after speaker and panellist at world-class IoT and Telco events, and you can follow her ideas and opinions via her industry articles.
Her passion is using technology to empower people to improve their lives through data driven decisions.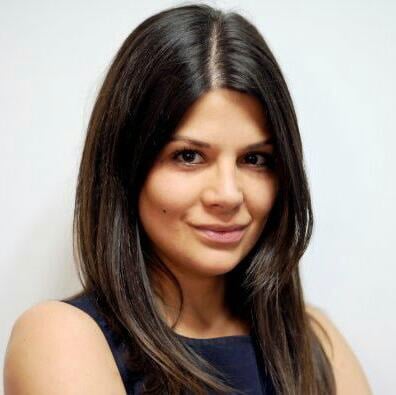 Beatrice recently joined MEF in July 2022 as a Sales Director having previously been part of MEF on the members side and now responsible to head up the growth of the MEF members community.
She started working in the mobile industry back in 2013, her career led to her moving to France, Germany, Italy and Ireland, working for different companies and managing carriers and customers relationships both in BtB and BtC business in the digital entertainment, payment, content & advertising areas.
In her free time, she is also a yoga teacher, a Reiki practitioner and enjoys playing harp.
As a true Italian she loves good food and cooking, nature and art in all forms.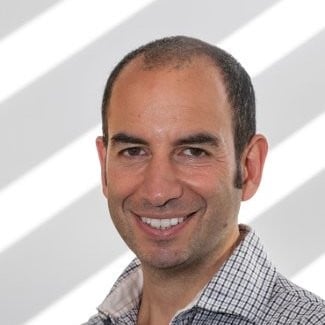 Nick is a Director of Products at MEF, where he leads the development and implementation of anti-fraud solutions. He has over 20 years of experience in the telecommunications industry, with a focus on project and program management. Nick has worked across all aspects of the business, from operations to marketing to IT, and has a deep understanding of the entire ecosystem. He has worked for some of the largest telcos in the world, including Deutsche Telekom, Rogers, Meta, and Cisco. Nick is also an experienced international manager and has worked in multiple countries. In his spare time, you can find Nick on his bike, meandering along the English countryside lanes.