It's finally here! As we head into MEF London Week, the Meffys final, supported by Mozilla & BiP, is fast approaching (December 1st, still time to get your tickets!) we are taking a look at the finalists in the nine different categories.
The new Innovation in Engagement category focuses on companies providing technology, services, or experiences that increase spark the user's imagination and increases their mobile engagement. These are new, innovative direct to consumer offerings, encompassing everything from Virtual Reality, AI, and location based services to social sharing and promotional offers. Here are the finalists:
Axis Bank Ltd for Augmented Reality in Axis Mobile
Taking a page from PokemonGo's playbook, Axis Bank incorporated AR into its mobile app: Axis Mobile to make banking less convoluted and more user-friendly and is the first and only bank in the Indian subcontinent to have an augmented reality feature in its mobile banking app.
The feature makes it fun and easy for users to search for points of service and fulfil their banking related needs. With the option to discover local offers and deals on the go, the app is designed to appeal to today's fast-moving, tech-savvy users.
"Near Me" makes Axis Mobile much more than just a banking app. This feature is an example of the bank's focus on consumer engagement through innovative products and user experience.
Bango Boost is designed to maximize the success of app store carrier billing. It actively grows customer engagement for app stores and operators by ensuring that the maximum number of customers get the smoothest, most successful payment experience.
Bango Boost's innovative technology combines customer payment data, industry knowledge, and market trends to analyze where the biggest changes should be made to increase customer engagement and payment success. This enables millions of customers to unlock the full potential of carrier billing.
Bango Boost also helps mobile operators by giving them clear, focused actions each month to improve customer engagement. These recommendations quickly eliminate carrier billing payment failures, ensuring that customers who want to buy can do so.
MediaCom for Sea Hero Quest 
Besides for being a finalist in our mHealth category, Sea Hero Quest has also been shortlisted here in the engagement category. Sea Hero Quest is no ordinary mobile game. Rather, it's an engaging, ground-breaking scientific tool designed to help dementia researchers discover more about the human brain.
Dementia is the single biggest threat to our ability to share, currently affecting 47.5 million people worldwide. Right now, scientists have no understanding of where dementia comes from, how to stop it, or even how to detect its earliest signs. Traditional research is limited by access to participants; what scientists need is data at scale.
Playing Sea Hero Quest presents a solution to this problem. Every two minutes of gameplay equates to five hours of conventional research. To make this worthy cause engaging with gamers, Mediacom developed a simple but powerful tale of a son trying to save his father's memories.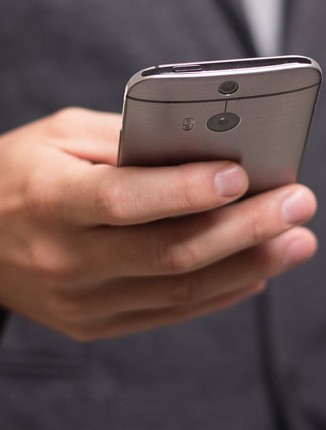 Mobile Commerce & Other Media Ltd for MCOM Payout Service
The MCOM Payout Service is a truly innovative way of engaging with a previously inaccessible consumer market. It was created to solve a problem: how to get disbursement funds to people quickly and efficiently, regardless of whether they had a bank account or not.
In March 2015, two million adults in the UK did not have a bank account. However, 93% of the UK adult public have access to a mobile phone, and can benefit from this service via SMS.
Sending disbursements via SMS through the MCOM Payout Service means the days of having to open a bank account to pay in cheque are long gone. MCOM Payout can be received much faster than standard payout methods, and provides consumers with virtually instant access to their money.
Mobileum for Mobileum Travel Analytics
Mobileum's Travel Analytics solution helps mobile operators go beyond traditional roaming revenues and engage consumers in the travel industry value chain.
Although travellers are increasingly relying on their smartphones and tablets while abroad, mobile roaming revenues haven't changed. Mobileum's solution to this problem is a white label iOS/Android smartphone app for telecom operators. The service allows operators to brand and market their unique app to travellers, resulting in a hyper-personalised customer experience.
Mobileum's Travel Analytics solution creates an opportunity for the operator to be part of the booking flow earlier in the travel cycle, enabling them to create a one-stop, integrated travel experience that users will appreciate and eventually come to expect.
OpenMarket for Virgin Trains – Project Surge
Train stations at peak times can mean one thing: congestion. Virgin Trains sought to address this problem through Project Surge, an SMS priority boarding system powered by OpenMarket. It aimed to change the way customers move around the station and improve their overall experience.
Project Surge works by sending an SMS alert to customers 75 seconds prior to the information being displayed on the station's departure boards. Passengers are informed of their train platform and seat number, allowing them to make their way to their train ahead of everyone else.
As the volume of passengers and trains is increasing, OpenMarket has found a way to relieve customer congestion and improve customer experience and engagement.
Yieldify for Yieldify – Mobile First Marketing Technology
Yieldify creates smart and simple marketing technology products that predict customer behaviour and optimise customer experience with brand revenue.
Global brands partner with Yieldify to make every interaction count with their website visitors, driving up to 132% uplift in mobile conversions. Brands use Yieldify on site overlays and triggered emails, engaging visitors in the right way at the right moment to inspire conversions, capture emails and increase customer value.
Every second, Yieldify technology is creating meaningful interactions. Its expert design team creates vibrant, engaging designs fitted to mobile devices that perfectly align with each brand's mobile website.
Join us at the Meffys finals – London Dec 1st
Meffys 2016 supported by Mozilla & BiP is part of MEF London Week (29th November – 1st December) which includes Messaging & SMS World and MEF's European Consumer Trust Summit.
The winners will be announced at a networking reception and features an innovation showcase – your chance to meet the finalists as well as live on-stage interviews with the winners hosted by Shivvy Jervis.