MEF has announced the results of its Global Board elections for the 2015/2016 term following its AGM in London last week.

Candidates representing a variety of markets and sectors contested four seats on MEF's Global Board, reflecting the organisation's diverse membership as mobile becomes the primary technology for engaging consumers in growth and established markets

The newly elected and re-elected board directors are: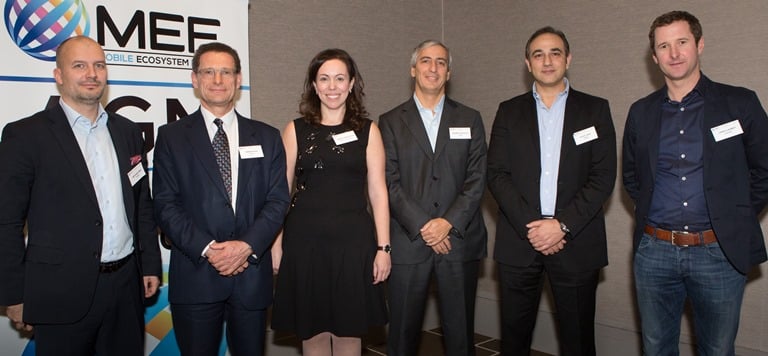 The industry breadth and seniority of those offering to serve on MEF's Global Board testifies to the resonance of our role in serving the Mobile Ecosystem. As chair I am grateful to those who have concluded their terms, and excited about the new directors who have joined." Andrew Bud, Global Chair
https://mobileecosystemforum.com/wp-content/uploads/2022/07/MEF-Day-One-104-Large-1.pngu Konttinen, Executive Vice President, Consumer Security, F-Secure
Andrew Bud, Founder and CEO, iProov
Rob Malcom, SVP Global Commercial Operations, mBlox
Ricardo Carvalho, Co-founder and Managing Partner, TIMWE
Each board director will help MEF champion its key initiatives around Mobile Money, Consumer Trust, Innovation and the newly established Mobile Messaging Programme and drive forward its global footprint.  With an emphasis on cross-market and cross-sector collaboration, the Global Board is well positioned to help MEF and its members advance as an industry to accelerate the mobile opportunity.
Andrew Bud was re-elected as MEF Global Chair with James Lasbrey – Global Business Leader, Wholesale SMS at Telefónica and Filipe Roup Rosa, Boku, Business Director Latin America elected as Co-Vice Chairs. The new board members join incumbent directors representing MEF's regional Chapters and senior executives from across the mobile industry:
Finance Chair, Mark Harding, Media and Digital Content Director, KPMG
EMEA Chair, Darren Foulds, Managing Director, Pingit & Mobile Banking, Barclays Bank
North America Chair, Rick Fant, VP, AVG Technologies
Asia Chair, Ravi Rajagopalan, CEO, Empays Payment Systems
Suhail Bhat, Group Director, Digital Content & Strategic Partnerships, Ooredoo Group
Rimma Perelmuter, CEO, MEF
Andrew Bud, MEF Global Chairman said: "The industry breadth and seniority of those offering to serve on MEF's Global Board testifies to the resonance of our role in serving the Mobile Ecosystem.  As chair I am grateful to those who have concluded their terms, and excited about the new directors who have joined."
Rimma Perelmuter, MEF CEO said: "As the Mobile Ecosystem Forum, it's our mandate to help our members accelerate the mobile opportunity and navigate the complex issues our industry faces as the ecosystem continues to evolve and diversify."
"MEF's 2015/2016 roadmap has a renewed focus on member collaboration to help educate, advance solutions and drive innovation across sectors such as Messaging, Mobile Money and Consumer Trust. We are very pleased to welcome the new Global Board members to work with MEF on accelerating the growth of a sustainable mobile ecosystem that drives inclusion for all and delivers trusted services that enrich the lives of consumers worldwide."