Get the latest announcements from MEF Members across the mobile ecosystem globally in this weekly review of member news…
Legos, a leading mobile and fixed telephony operator, is proud to announce the launch of its mobile services in Germany, thanks to its virtual network operator (MVNO) agreement signed with Enreach. The partnership combines Legos's expertise in innovative telecom solutions with Enreach's strong presence in the German market to provide customers with high-quality and reliable mobile services.
The MVNO market in Germany is highly competitive, but this partnership will bring a new level of service to customers by leveraging the strengths of both companies. Enreach will provide cutting-edge technology and infrastructure to support Legos's mobile offerings, while Legos will bring its strong customer base and market knowledge to help drive growth and success in Voice & FMC markets.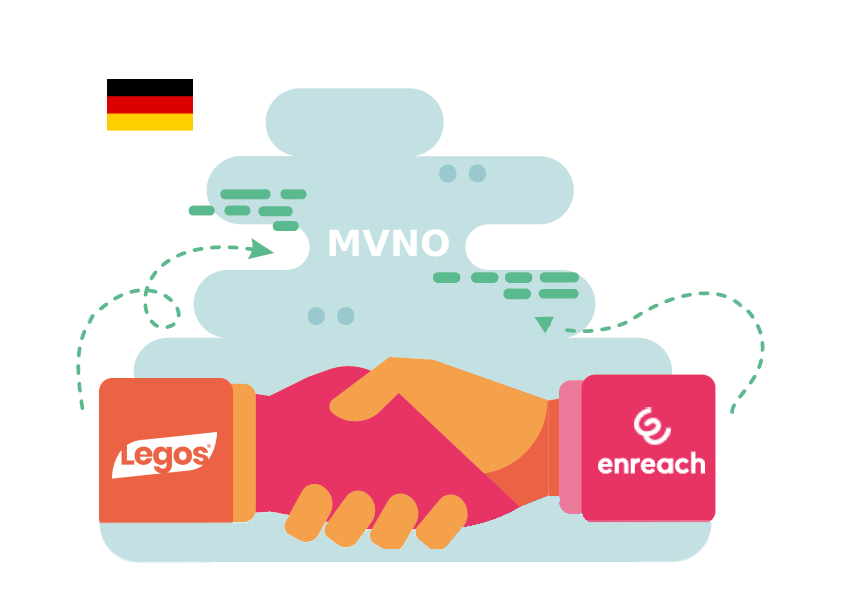 "We are thrilled to source our "Mobile First" service in Germany with the help of Enreach's MVNO capabilities," said Pascal Prot, Founder of Legos. "Enreach's existing relationship with Telefónica Deutschland will help us to bring our convergent services to this new market, and we believe that this partnership will set the basis of further developments in other European markets."
"We are pleased to be working together with Legos. Our investments into our MVNO capabilities have clearly paid off, and this new partnership shows our commitment to growth. We strongly believe that Fixed Mobile Convergence is increasingly relevant and are always open to explore new opportunities and partnerships that align with our vision for FMC solutions," said Christoph Wichmann, Managing Director Enreach Germany.
The  Mobile World CongressOpens a new window  was all about returning to the rush of our pre-COVID days. For those who haven't been, there are approaching 100,000 attendees and hundreds of stands in 250,000 sqm of conference space. It's big. Subsequently, you cannot see everything, so everyone's personal impression is different.
The headlines are covered extensively by more accomplished observers than me, so I'll restrict this to the conversations replaying in my head on the plane home.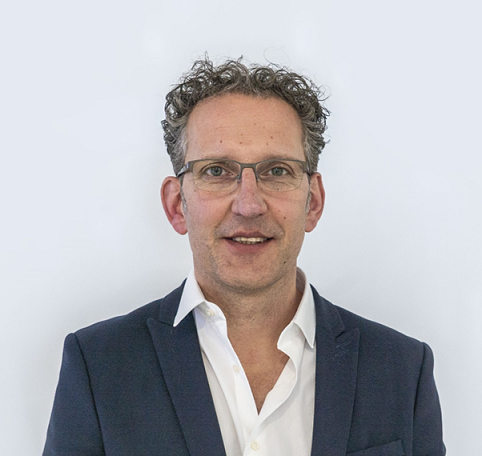 Working in IoT coverage is always a key topic, with conversations on difficult-to-accommodate solutions often drifting to satellite connectivity.
Conversations on cellular IoT satellites usually revolve around low earth orbit (LEO) clusters and non-terrestrial networks (NTN), which uses the same hardware as terrestrial 5G. The solution relies on developments described in 3GPP Rel.17, which is not deployed yet.
Bouygues Telecom struck a three-year agreement with Siemens France and IT company Alten to explore 5G industrial use cases spanning Augmented Reality (AR), robotics and IoT in the French business sector.
The operator's business arm Bouygues Telecom Enterprises stated the initiative will focus on developing tailor-made services for clients using its 5G network and Siemens' IoT portfolio, along with Alten's R&D expertise in smart industry.
Vincent Jauneau, director of digital industries and VP at Siemens France, said "the latest industrial communication requirements are forcing market players to rethink how their factories and production lines are designed".
The companies outlined four key objectives: collaboration to address challenges presented by industry 4.0 and industrial 5G; optimising marketing by connecting various business and commercial units; building ready-to-deploy 5G services including AR and digital twins; and forming services around training and auditing.
Continuing its commitment to offering consumers and businesses choice and convenience in switching telecom service providers, Hellenic Telecommunications and Post Commission (EETT) in Greece has concluded a new contract with iconectiv, an authoritative partner of the global communications industry, to provide the iconectiv® TruNumber Portability Clearinghouse service in the country for another five years.

"On a global scale, Greece has been at the forefront in allowing residents to keep their phone number when switching phone providers, which in addition to greatly benefiting Greek residents boosts innovation and creates a stronger communications marketplace, while giving EETT and service providers a secure, streamlined solution," said Peter Ford, Executive Vice President at iconectiv.
In addition to Greece, more than 12 countries leverage number portability solutions from iconectiv. Greece is one of the six countries in the world that support both fixed and wireless number portability powered by the iconectiv platform.
Global cloud communications platform Infobip celebrates International Women's Day (March 8), reaffirming its commitment to gender equity as part of its company structure and highlighting the contributions the women of Infobip have made to business strategy, go-to-market, and high-performance outcomes. Infobip honors women's significant contribution to the company's overall leadership structure, strengthening the foundational principles of gender equality on a global scale.
At Infobip, women thrive in a work environment built on these principles. Mirela Topić, Head of People at the company in the EMEA Region, comments: "I've been at Infobip for a little over a year, and I feel that I can be who I want to be. Through my role, I can position myself and support other women in their career paths in an easy and promising way."
The situation is comparable for Giovanna Dominiquini, Sales Manager for the South Region of Latin America. "My relationship with Infobip has existed since 2017. Since then, I have been recognized for my contributions to the business in the region where I work, which shows that recognition for both men and women is valued equally in our company. I am proud to work for a company that offers the environment of equity that Infobip does," said Dominiquini.
Sinch AB (publ), which powers meaningful conversations between businesses and their customers through its Customer Communications Cloud, today announced organizational changes to accelerate product integration and unlock cross-sales potential across regions and customer groups.

Following these changes, Sinch's Messaging and Email businesses will be consolidated into a single CPaaS product unit, with sales responsibility organized into two market units for North America and International. The market units will also be tasked to cross sell products from Sinch's existing Voice and SMB businesses.
"We've set out to simplify communications for businesses through a cloud-based offering more robust, secure and scalable than any other. Bringing together our core sales, product and engineering teams under joint management lets us leverage our complementary capabilities, drive cross sales, and further strengthen our integrated product offering", comments Johan Hedberg, Sinch co-founder and interim CEO.