Find out the week's top mobile stories from around the world. Stories this week include… WhatsApp: Rather be blocked in UK than weaken security, Privacy, transparency and sustainability now more of a challenge than brand safety, Meta is working on a decentralized social app and much more…

WhatsApp says it would rather be blocked in the UK than undermine its encrypted-messaging system, if required to do so under the Online Safety Bill. Its head, Will Cathcart, said it would refuse to comply if asked to weaken the privacy of encrypted messages.
The app Signal previously said it could stop providing services in the UK if the bill required it to scan messages. The government said it is possible to have both privacy and child safety. WhatsApp is the most popular messaging platform in the UK, used by more than seven in 10 adults who are online, according to communication regulator Ofcom.
IAB Europe has released the findings of its 2023 Brand Safety Poll. 157 industry professionals from across the digital advertising value chain gave their opinions on how brand safety has been tackled over the past 12 months, providing insights on what action needs to happen in 2023.
67 per cent of respondents agree or strongly agree that brand safety was a key priority for the industry in 2022, with 53 per cent of respondents further agreeing that the industry has done a good job of tackling brand safety over the past 12 months. This is up from 36 per cent in 2019. 71 per cent cited technology innovations as helping to solve brand safety concerns. This is up from 65 per cent in 2019.
If there is a social media phenomenon getting some kind of popularity, Meta will try and jump in. We have seen the company copy different kinds of formats ranging from Stories to short videos after seeing the success of other platforms. Now, the Mark Zuckerberg-led company is working on a decentralized text-based app.
Meta confirmed this development in a statement but didn't give out details about when it plans to release the app.
"We're exploring a standalone decentralized social network for sharing text updates. We believe there's an opportunity for a separate space where creators and public figures can share timely updates about their interests," a Meta spokesperson said.
Germany is reviewing the use of Chinese components in its 5G network as Berlin scrutinises its ties with Beijing in the wake of Russia's invasion of Ukraine.
The federal interior ministry said the government was conducting a review of the security risks posed by components already installed in the country's 5G networks — and that the authorities were also reviewing whether a change in the law was required.
"In particular, there are risks of misuse with regard to the security, confidentiality, integrity, availability or functionality of these critical telecommunications infrastructures," it said. "Of course, it is also about not being too dependent on certain providers."
OpenAI just announced pricing for businesses seeking to integrate its ChatGPT service into their own products, and it looks an awful lot like a 90 percent off sale.
It all starts with OpenAI, a former nonprofit that's now gunning for riches as lustily as any Silicon Valley unicorn. The company has built a dazzling array of products, including the DALL-E image generator and the renowned ChatGPT service.
ChatGPT is powered by a system known as a large language model (or LLM), and it's one of several LLM lines that OpenAI sells commercially. Buyers of LLM output are mostly companies that integrate language-related services like chat, composition, summarization, software generation, online search, sentiment analysis, and much more into their websites, services, and products.
It's Mobile World Congress (MWC) time again, so it's a great time to be a journalist if you love IoT.
Last month, electronics distributor Avnet Abacus released research that crunched the number of IoT investments in 2022.
It revealed that the average amount of capital raised by IoT startups in 2022 reached the highest point in over a decade, despite a 22% drop in total funding within the sector and an overall 35% decline in venture capital markets.
The Bank of Thailand (BoT) has issued a new set of measures, to be implemented by commercial banks, in an effort to deal with mobile banking scams, including biometric identity verification for transfers of more than 50,000 baht, a ban on the sending of SMSs containing URLs and daily limits on money transfers.
BoT Governor Sethaput Suthiwartnarueput said today (Thursday) that the new measures are necessary in the wake of increased online banking scams, which have caused bank customers heavy losses and affected their confidence in digital banking.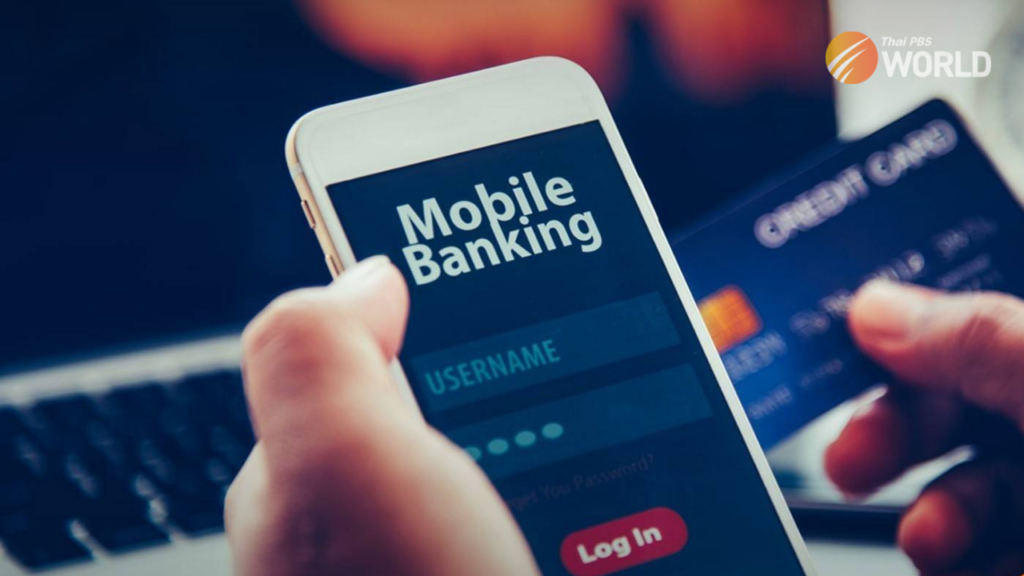 Before Matt White was Vice President, EMEA at Quantcast, he spent more than 10 years working in television at Channel 4, from 1997 to 2008. During that time, he remembers being shown his first smart television.
"I remember my boss taking me into a room and showing a few of us this thing called a smart TV – it was pretty much just a big computer with apps on it. But the fact that TV was being streamed on it, and you could have a selection – was really exciting," he recalls.
It took longer perhaps than those in the late-2000s television industry had predicted for this future to come to life, but now, in the early 2020s, it's unquestionably here: on-demand television and streaming have become the norm, with entertainment delivered either via smart televisions or through smartphones, tablets, and laptop screens. Advertising for this new mode of TV consumption also has a name: Connected TV, or CTV, advertising.
There's no getting away from the fact that while mobile gaming enjoyed years of meteoric growth, more recently it has hit a plateau.
Playing games on portable devices is still very popular, but developers are struggling to attract new users, which comes down to a number of factors. Understanding the market right now, and looking at where it might go in the future, is useful whether you're an industry professional or a player, so let's talk about the current problems and the potential solutions for mobile gaming stagnation.
To tackle the persistent menace of pesky calls, mobile phone operators are considering using artificial intelligence (AI)-led interventions, the Economic Times reported.
The operators are also exploring the option of extending the blockchain-based solution currently being used for messages to calling, according to the report.
The idea of using AI/ML (machine learning) for solving the problem of unwanted calls is being considered widely but still remains at a very nascent stage.