In November, 3 Nigerian Fintech companies got 400 million US$ investment
New regulation, a market of 190 million, and 60 million unbanked make Nigeria the Fintech hub for the continent.
Learn more about Opay, Interswitch and PalmPay

Returning from a series of events in Africa, MEF CEO Dario Betti reports on the growing Fintech companies in the continent. Investment is flowing on African mobile payment solutions. Development in Fintech is progressing fast with new companies such as Opay, Interswitch and PalmPay emerging next to M-Pesa as the new financial infrastructure.
MEF has had a busy November in Africa talking about finance, messaging payments and security. MEF ran a closed-door meeting on security in mobile finance, participated in discussion on RCS Payments at the GSMA RCS Lab, and joined wide discussions at AfricaCom and GCCM Africa. Out of the many messages, several pointed to the growing market for payments and financial services via mobile phone. It is time to take note of what is happening in the Silicon Sub-Sahara: a new Fintech Hub is emerging.
Africa is often described as the "next best opportunity" with an unfortunate stress on the word 'next'. However, the news from Africa is promising and there are some real steps being taken in advancing the continent's infrastructure. Just last month $400 million of new funding was made available to three African Fintech companies: Opay, Interswitch, PalmPay. The investors are making big bets, and the industry is building up.
It should not be surprising, after all Kenya is where M-Pesa was born, which remains the reference for mobile payment solution in the developing world. But equally, you could point out that M-Pesa is now 12 years old, and not established as a true standard across Africa yet.
In South Africa, the mobile operators Vodacom (the ultimate owner of M-Pesa) abandoned the mobile money solution in 2016 citing a lack of critical mass. The amount invested in the three companies should not be underplayed, for Africa $400  million represent about 1/3 of the annual venture capital investment in 2018 (1.16 billion of start up in 2018 according to Partech).
Africa is often described as the "next best opportunity" with an unfortunate stress on the word 'next'. However, the news from Africa is promising and there are some real steps being taken in advancing the continent's infrastructure."
The Sub-Saharan Digital Payment heart?
The African Fintech cradle is Nigeria: Opay, Palmpay and Interswitch are all based there. Nigeria is a large market, able to nurture the first stages of a start-up: it has a population of 190 million, and more than 60 million adults are still unbanked.
Recently, Nigeria's central bank has opened the flood gates for mobile money, making it attractive from a regulatory perspective. There are now many Mobile Payments start-ups in Nigeria and Sub-Sahara Africa, all looking at pan-African coverage. The market is hotly contested – and it is likely to go through some consolidation.
Pan Sub-Saharan Africa coverage is a goal that has been difficult to reach given the intricate foreign exchange controls, ineffective cross-border trade, and the complicated and immature regulatory regimes across the region.
We believe it is worth to get know better some of these emerging players.
OPAY
OPay received $120 million in November 2019, following a $50m fundraising in June. Opay is a payment platform developed by Opera Software. The Norway-based, Chinese majority owned company founded OPay in 2018 on the popularity of its internet search engine. The platform enables users to shop and pay for services and products through their mobile or web browser. The services initially included essentials such as buying mobile data and paying for utility services like electricity. Opay will use the funding to enter into new countries – it is already present in Nigeria, Ghana, South Africa, Kenya. According to company information Opay transactions in Nigeria run at a rate of $10 million daily, based on 140,000 agents in the country. These are impressive stats, yet for a large economy such as Nigeria these shows the big growth potential that remains available for Opay.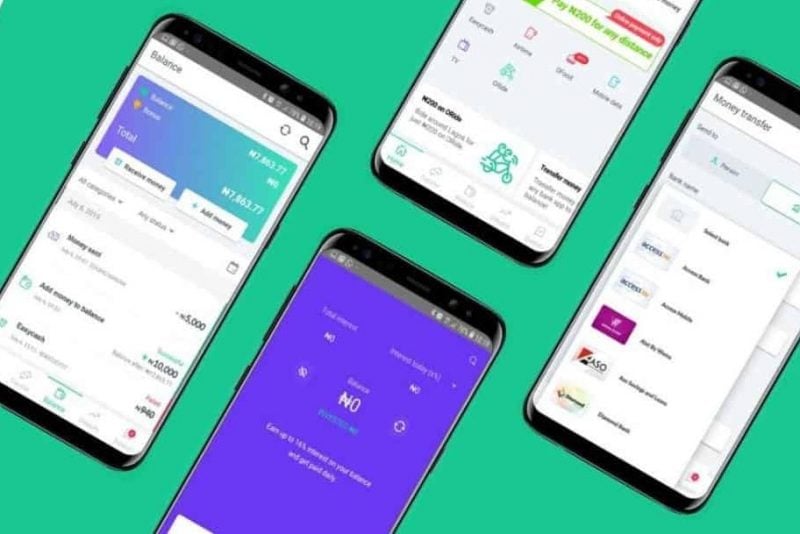 INTERSWITCH
Interswitch is one of a two African unicorns, companies with a valuation of $1 billion and over (the other been the e-commerce specialist Jumia). VISA become a major shareholder of Interswitch, with a $200m investment in the company for what is rumoured to be a 20% equity stake. Interswitch is a payment processing company founded in 2002 in Nigeria. It uses a switching infrastructure to connect the different banks in Nigeria and provides technology for ATM networks. The company has over 11,000 ATMs on its network. However, much of the recent interest has come from the Verve and Quickteller. Verve is the of the leading debit card payment solutions in Nigeria, with 19 million cards issued at May 2019. Quickteller is the online and agent payment platform processing over 42 million transactions monthly as of 31 July 2019 (equivalent to $1.5 billion) through direct, indirect and pay-point channels. The offer is completed by Retailpay (a merchant business management tool) and Smartgov (an identity management and payment product aimed for government organisations).  Interswitch also bought the e-health records company eClat Healthcare Limited in November 2019.
PALMPAY
Palmpay is newcomer to the mobile payment market in Nigeria, with services launched in 2019 first as a pilot and from November with full coverage. In the same month, it announced that the Chinese phone manufacturer Transsion made an investment worth $40 million in the company, with participation from Mediatek (the Taiwanese fabless semiconductor company for wireless) and NetEase (the Chinese Internet technology company providing online services on games, communications and commerce). As part of the investment, PalmPay got to become the pre-loaded financial applications by the mobile brands Tecno, Infinix and Itel. The pre-installation would reach 20 million phones in 2020. PalmPay has a strategic alliance with VISA, allowing for VISA products to be present in PalmPay wallet.
If you are involved in the mobile payment industry in Africa, reach out and speak to MEF. We would like to hear from your experience. Please email: initiatives@mobileecosystemforum.com or leave a message in the comments below.