Get the latest announcements from MEF Members across the mobile ecosystem globally in this weekly review of member news…
Currently, over 75% of calls are left unanswered when the call comes from an unidentified or unfamiliar number. This is due to the spike in illegal robocalls, which reached 85 billion globally in 2018 – a 325% jump from 2017. The new ATIS-SIP Forum Signature-based Handling of Asserted information using toKENs (SHAKEN) framework will help mitigate illegal robocalls so that consumers can once again trust the calling number displayed on their caller ID.

Since the SHAKEN framework attaches a digital signature to help consumers recognize authentic calls, law-abiding enterprises and other organizations may be at-risk of being caught in SHAKEN's net by virtue of how they procure voice services.
To help avoid that from happening, service providers can now leverage authoritative data in iconectiv's TruReach Intel software as a service (SaaS) solution to help fully authenticate legitimate calls from business customers.
"SHAKEN is a critical factor in the journey the industry is undertaking toward tackling the scourge of illegal robocalls, but it also risks inflicting collateral damage on millions of legitimate businesses," said Richard Jacowleff, CEO, iconectiv. "TruReach Intel gives service providers a fast, authoritative way to vouch for those businesses and collaborate with their peers to exchange trusted information so consumers can make informed decisions about incoming calls. The more consumers can trust that they know the caller displayed on their device, the more calls they will answer."
Infobip, a global cloud communication platfom company and a leader in omnichannel customer engagement partners with WMC Global, a market and threat intelligence leader. The partnership will extend Infobip's objective in providing the most compliant messaging solutions for our clients and our US based MNO partnerships. Infobip will be utilizing WMC Global's RISQ Score tool, a solution that ensures consumer-facing content, and that the entities that deliver it can be trusted to support positive customer experiences.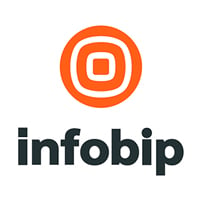 "Fraud is a major area of concern within the mobile messaging space," explains Ian Matthews, President and CEO of WMC Global. "When consumers have a negative experience through SMS or MMS their impression of the brand and Wireless Carrier is tarnished. Deceptive and fraudulent content impacts thousands of consumers every day, often preying on the most vulnerable in our society. We must raise awareness of fraud within and outside the industry and take effective steps to prevent the ensuing consumer harm. WMC is proud to partner with Infobip to assure that their messaging traffic meets and exceeds the standards of compliancy set forth by the Wireless Carriers network," concludes Mr. Matthews.
It may be following the lead of fellow Iberian comms companies in not banning Huawei tech from its networks, but it looks like Spanish incumbent telco Telefónica is spreading its net when it comes to supplying technology for its core network.
According to Spanish business news outlet Expansión, as it addresses the issue of technology to support its 5G network, Telefónica is about to announce a pivot away from relying on a sole supplier, as it did with Huawei for its 3G and 4G infrastructures, and announce a second supplier in 2020.

Sources close to Expansión indicate that potential new suppliers include US firms Affirmed Networks and Mavenir, in addition to the usual suspects of Ericsson and Nokia.
Telefónica has had a close working relationship with Huawei, and in addition to network technology, the operator has worked with the Chinese tech giant on solutions to help enterprises move to the cloud. In 2015, Telefónica engaged Huawei to deploy an OpenStack-based public cloud infrastructure in eight of its datacentres for enterprises to consume cloud-based compute, storage and backup services.
In this new analysis, we share relevant insights about the European and Spanish market and the evolution in the coming five years (market data 2019-2024.
The new habits of digital content consumption, promoted by immediacy and mobility, boost the growth of DCB. It is a payment method available to any user who has a mobile phone. It does not require a credit card or registration; it simplifies the process and offers the total immediacy, privacy and security.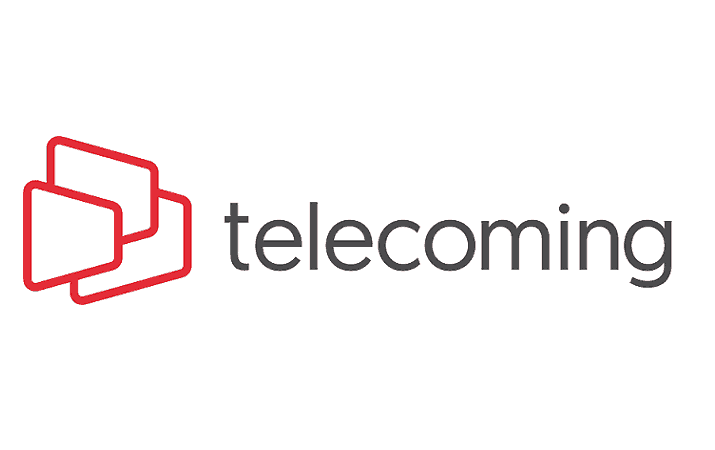 Currently, only 15% of the world content market is billed through the DCB, but new developments and the new PSD2 (Payment Services Directive) will make it reach around 22.5% in 2024. The business possibilities for DCB in the new mobile economy scenario are multiplied. According to Roberto Monge, Chief Operations Officer at Telecoming, "digital content has been the main driver of Direct Carrier Billing (DCB) revenue. However, with the implementation of the European Payments Directive, interesting opportunities arise. In particular, transport has great potential for growth in the coming years. DCB is a real alternative for this sector among users who are looking for a simple, fast and secure solutions to buy their transport tickets or pay for parking in a single click through the mobile.".
Neustar®, Inc., a global information services company and leader in identity resolution, has introduced a new product offering, Inbound Authentication Pro, the industry's first inbound authentication solution to verify the call and the caller through a single solution.

With more choice and tailored engagement than ever, consumers have grown to expect a consistently exceptional service experience, no matter the channel used to interact with a company. For call centers, this requires knowing who is at the other end of the line, to both provide enhanced service and protect customer accounts. The challenge for most organizations is the rapid pace of change in consumer data, coupled with an increase in fraudsters seeking access to private customer accounts.
"Many companies struggle to identify consumers early on during the interaction because they don't have the systems in place to make the most out of their data, but more often it's because the information they do have is outdated," said Robert McKay, senior vice president of customer identity and risk solutions at Neustar. "Inbound Authentication Pro creates a single source for the industry's best caller identification and telephone network forensic authentication technology, with plenty of flexibility to meet customers' unique requirements."