Get the latest announcements from MEF Members across the mobile ecosystem globally in this weekly review of member news…
Infobip has enabled WhatsApp Business API for ChatFin, which recently introduced its ChatBack platform ChatBack.
The platform simplifies consumers everyday tasks by providing rich content customer dialogue over WhatsApp delivering the underlying capability for the launch of ChatFin's easy and hassle-free service for South African's to renew their vehicle licences.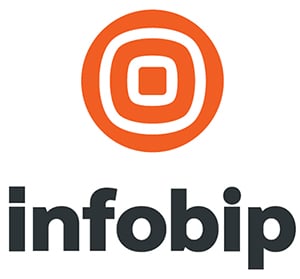 Craig Greenwood Selby, Infobip's MD in South Africa says the service is exceptionally innovative and is already having an impressive impact on the lives of South African motorists.
"We see many use cases for WhatsApp Business API, but we are always on the lookout for those that are special and can change people's lives. There are many regular payment platforms and apps, but when we established what ChatFin wanted to achieve, we were extremely excited as it opens up a brand-new market for 'convenience' in South Africa," he adds.
A group of companies led by Swisscom and Deutsche Boerse have completed a test program with tokenized securities, according to a statement released on Tuesday.
The test, which was based on the Daura platform saw the participation of Zuercher Kantonalbank, Bank Vontobel and Falcon Private Bank, an early mover in all things Blockchain.

«With this proof of concept, the partners demonstrate how the immediate and secure settlement of legally binding security transactions in shares of small- and medium-sized enterprises (SMEs) could work in the future,» said the consortium led by Swisscom and Deutsche Boerse.
Alphabet-owned Loon,  the high-altitude balloon company that is using its stratospheric technology to provide internet connectivity on Earth, has signed a new commercial agreement with Telefonica-owned Internet para Todos (IpT). The IpT initiative, which is also backed in part by Facebook  and the Development Bank of Latin America, aims to provide internet connectivity to users in remote locations across Latin America, and its deal with Loon will specifically connect users in remote parts of the Amazon rainforest in Peru.
Loon will begin providing service in 2020, provided the deal gets all the necessary regulatory approval it requires. This is a first in terms of a commercial deployment of high-altitude balloons with the aim of offering connectivity over a continued, sustained period, so there's some new ground to break in terms of working with the Peru Ministry of Transport and Communications prior to launch, but the partners involved are working with regulators to make sure everything's signed off before launch.
ForgeRock®, the leading provider in digital identity, today announced a major advancement in the Identity and Access Management market by delivering the ForgeRock Identity Cloud. Comprised of two products: the industry's first Identity Platform-as-a-Service (IDPaaS) – a comprehensive digital identity platform delivered as a service and ForgeRock Identity Cloud Express – a developer-focused SaaS solution for embedding modern identity capabilities into apps. ForgeRock helps people safely and simply access the connected world with the most modern identity platform for consumers, workforce and things.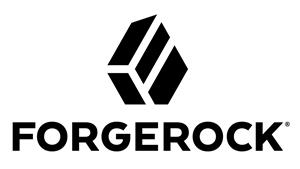 "Our approach to digital identity is aimed at delivering full-service functionality at any scale with simple, flexible, and rapid implementation options. We provide customers with a comprehensive approach that saves time, reduces risk and now enables them to fully embrace the unique needs of the cloud," said Peter Barker, chief product officer at ForgeRock. "With ForgeRock Identity Cloud, organizations can now easily manage identities in any public cloud or on-prem and remove the complexity of using multiple vendors."
Ever since the world wide web went public in 1993, we have traded our personal data in return for free services from the tech giants. Now a growing number of start-ups think it's about time we took control of our own data and even started making money from it. But do we care enough to bother?
Julian Ranger, founder of Digi.me, says working on a turkey farm in his teens was "the making of me". Other odd jobs included being a cleaner and a head barman at a nightclub.
But an aeronautical engineering degree and a flair for coding eventually saw him working on Tornado F3 fighter jets and developing "the aeronautical internet" – a way for weapons systems to communicate securely.
This led to a start-up which he and his partners sold for £40m in 2005. Fast-forward more than a decade and the ebullient Mr Ranger finds himself as the champion for citizen data privacy and control through his app Digi.me, founded with £500,000 of his own money.
"The current dialogue is about sharing less data, but that's worrying. We're not going to get personalised medicine unless we share more data," he says.
The Digi.me app enables people "to build a private, highly secure, complete searchable library of your data".