ByteDance's video sharing app is now installed on 1.5 billion phones. Meanwhile its ad sales execs are installed at digital marketing events such as Mad//Fest in London. Tim Green digs into a mobile phenomenon.
In the last few weeks, I have attended two London events on behalf of MEF: the Global Carrier Billing Summit and Mad//Fest.
TikTok was present at both.
TikTok, some of you might say. What's that? And if you do, then where have you been for the last 18 months?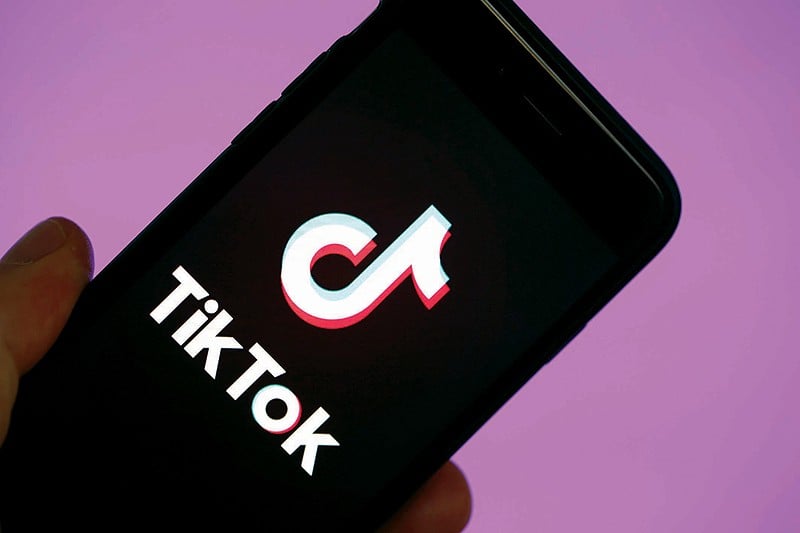 Briefly, TikTok is a video sharing app owned by China's ByteDance. It lets users easily edit their own short films (up to of 60 seconds). Really, it's a little like a jazzed up version of the now-defunct app Vine.
It's no exaggeration to say TikTok is taking over the world. The evidence? It's everywhere.
Just days ago, the market analyst Sensor Tower revealed that TikTok's total downloads across Apple's App Store and Google Play had passed the 1.5 billion mark. 600 million of those downloads came this year alone.
  Just days ago, the market analyst Sensor Tower revealed that TikTok's total downloads across Apple's App Store and Google Play had passed the 1.5 billion mark. 600 million of those downloads came this year alone."
Meanwhile a report by consultancy R3 said TikTok has helped ByteDance take 23 per cent of all China's digital media spend in the first half of the year. This equates to $7 billion. Only Alibaba took more.
It's all the more remarkable given the suddenness of TikTok's ascent.
The story began in 2014, when a company called Musical.ly launched an app that let people use simple editing tools to lip-sync to their favourite songs and post the results. It attracted a huge following with teens in particular.
Bytedance bought Musical.ly for nearly $900 million at the end of 2017. Eight months later, it merged Musical.ly with its own video sharing app TikTok.
Today, it's self evident that TikTok is a global phenomenon. What's especially interesting  is how TikTok differs from its rivals SnapChat, Instagram and others.
The big one is that TikTok uses AI to personalise the user's video feed. On opening the app a video starts playing. No search required. No buttons to press. No list of recommendations to choose from. Instead, the platform itself analyses and infers what the user should watch.
This is pretty radical, because it means that TikTok is not really social. Users can follow creators but it's the AI that decides what you see. That's very different from the standard western model for social sharing networks (ie Instagram).
So what do the incumbents make of all this?
Well, Snap head of creative David Norris was one of the speakers at Mad//Fest. Predictably, he played down any perception of rivalry.
"It hasn't changed us and we're only going to focus on ourselves," he said. "We have such a strong connection with our audience that if we start thinking about what other people are doing then we're only moving away from the thing that works for us."
Norris was echoing what his boss had told Business Insider a few days earlier. Snap CEO Evan Spiegel said: "Time spent on mobile is growing. We're both growing our businesses in a very rapidly growing industry overall. The value they provide to their community is very different than the value we provide to ours."
Facebook has been similarly nonchalant. But its actions suggest otherwise. True to form, Facebook has tried to halt TikTok's progress by copying it (just as it did to SnapChat).
In 2018, it launched a copycat app called Lasso. That failed. Now, it is testing Reels – a TikTok-style feature for Instagram. Will it succeed? We'll see. But it's clear that, for all the differences between the sharing apps, they are still competing for the the same ad spend.
And there's no doubt that TikTok is ramping up its activities on that front. ByteDance reported revenue of $8.4 billion in the first half of 2019. Its not known how much of that came from TikTok, but market insiders believe the income (in international markets) is small compared to Facebook et al.
However, this is changing. TikTok now offers brands multiple ad formats including hashtag challenges, in-feed ads and page takeovers.
There's also evidence that ByteDance is ramping up its efforts to entice brands. Reports say TikTok's global media spend will be $50 million this year.
Earlier this month, Adweek revealed that TikTok was running ads on Google pitched at people searching terms such as "Facebook ad network".
The company is also looking at how to grow its in-app purchasing revenues. Users (mostly in China) can already buy virtual items and personalisation products. SensorTower reckons Chinese user have spent $84.5 million to date in the app, with US users spending $62.4 million. Now you can see why TikTok has been giving talks at carrier billing conferences.
If you haven't downloaded TikTok yet, do it now. It is shaking up the Google/Facebook digital ad duopoly. You need to see why.
Also, you'll get plenty of ideas for how to decorate cakes.