Get the latest announcements from MEF Members across the mobile ecosystem globally in this weekly review of member news…
Bango PLC is partnering up with app intelligence and optimisation firm, MobileAction, to boost revenues for developers from in-app payments by users.
The mobile commerce firm said that by using its Bango Audiences product, MobileAction's developers will be able to target advertising campaigns for their apps at users that are likely to spend more, with the product having been proven to increase revenue generated from user acquisition campaigns by between 2 to 9 times compared to targeting "vanilla audiences" with no insight.
Ray Anderson, Bango's chief executive, said the company's marketplace "showcases high value audiences of users with a proven interest in paying for games and other digital content" and that developers will now have "a unique way to boost revenue earned from in-app payments and other charging models".
Zerodha, Kaleyra, SQUATS, and E&E Solutions, which work across a diverse range of segments, all have one thing in common – with small beginnings and internally-sourced funds, these startups have registered whopping numbers in just a few years of operations and look set to scale.
Kaleyra's growth story is quite remarkable. What started as Solutions Infini, an application to send messages to parents about their children's academic results, has now turned into a business with revenue of Rs 693.6 crore.
Started in 2009 by Aniketh Jain and Ashish Agarwal, Kaleyra is now a global company that helps enterprise operators, worldwide, to power their business communication. Its client roster includes the likes of Amazon, Ola, Flipkart, AirAsia, Zomato, Cure.fit, and Practo.
"When most of you order stuff, say a book or a cab, or shop and make payments or appointments, you get confirmation messages or a call. That is what we do. When a delivery boy calls or when you get messages and updates, that's us," said Aniketh, Co-founder and General Manager, Global Enterprise Business, Kaleyra.
Vonage, a global business cloud communications leader, today announced its brand revitalisation, presenting a company united to profoundly change business communications. Through nearly 20 years of constant change and disruption in the technology space, Vonage has been leading through the change. With this brand revitalisation, Vonage is demonstrating its position as a B2B communications SaaS leader for a new era.
Vonage has transformed over the past six years through organic growth combined with nine strategic acquisitions, including the addition of programmable communications via the Nexmo API Platform and contact centre excellence via NewVoiceMedia, to build the world's most flexible cloud communications platform. By fully leveraging the technology and remarkable talent secured through these acquisitions under the singular Vonage brand, with a new logo, identity and strategy, the Company is reinforcing that it is uniquely able to deliver the collaboration, communications and experience needs of businesses globally.
Digital media software company RealNetworks has announced significant financial progress in the third quarter financial report, the company says in a press release.
RealNetworks had already announced great success for its SAFR biometric facial recognition software in its Q2 2019 report that saw revenues of $44.2 million. According to current figures, the third quarter revenue rose to $45.0 million from just $17.6 million during the same timeframe last year.

The SAFR live video artificial intelligence and biometric facial recognition platform was recently integrated with the Nvidia Metropolis Software Partner Program to improve technology deployment in smart city projects. In June, SAFR biometric facial recognition was rolled out in a museum in Europe on MOBOTIX cameras to provide live analytics.
Boubyan Bank has successfully rolled out its Digital Assistant (Msa3ed) with WhatsApp Business API in Kuwait. This was achieved in collaboration with Infobip, a global leader in omnichannel engagement, as a part of the bank's constant efforts towards providing excellent services and a unique banking experience to customers.
Mr. Abdulla Al-Tuwaijri, the bank's Deputy CEO, stated: "Now, Msa3ed can respond to all customers and non-customers' inquiries via WhatsApp using Boubyan Bank's verified WhatsApp number 1820082 and they will find answers to all their queries.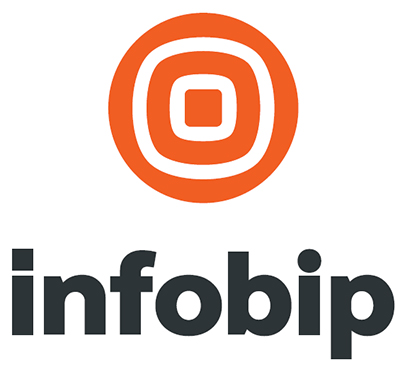 Mr. Kemal Kečo, Infobip's MENA Regional Manager, stated that he was delighted to enable WhatsApp Business API for Boubyan Bank in support of its digital transformation creating a seamless digital banking environment for its customers.
"Keeping up with new trends in digital communication is a challenge many businesses face, but also a crucial part of enhancing customer experience. We are thrilled that Boubyan Bank turned this challenge into an opportunity to deliver even better banking services to their customers.", Mr. Kemal added.