Get the latest announcements from MEF Members across the mobile ecosystem globally in this weekly review of member news…
The text passcode is the world's most convenient authentication method. Now fraudsters are undermining it with a hack called 'artificial inflation of traffic'. Lee Suker, head of number intelligence and authentication at Sinch, dives into the problem and looks at potential fixes.
In 1993, the New Yorker ran a cartoon featuring a mutt sitting in front of a computer. The caption read: 'On the internet no one knows you're a dog'.
How prescient that light-hearted sketch proved to be. The issue of identity has plagued the online world ever since. When the physical element is removed, how can you be sure who you are talking to? Or, more significantly, transacting with?
This problem of identity is the root cause of the fraud that has skyrocketed in the broadband era. Scammers exploit the flaw in two ways. They either assume the identities of real people – or they invent entirely fictional new ones. And, thanks to bot technology, they can do the latter at scale for virtually no cost.
The scourge of bot fraud has been around for years. It takes many forms. One of the newest is a scam that targets the SMS authentication codes sent by the mobile messaging industry. This is 'artificial inflation of traffic'.
Léon Dijksman is an independent digital marketing consultant and the COO at Sam Media. He has 27 years of experience leading sales organisations to exceed revenue and profit goals. As an independent consultant, he helps entrepreneurs to develop, optimise and realise their digital marketing strategy. Dijksman is a true industry veteran with a strong background in digital transformation and e-commerce. He is an expert team builder, negotiator, and sales strategist.
What are the key drivers and inhibitors for growth?
Insight and data are the engines of growth and innovation. As a data driven company we want to know what the customer wants, and data Is giving us that insight. Another key driver are the people who make Sam Media. Our organisation is not just a building, it's a creative team that understands the way ahead. Our employees have digital and growth hacking competency and know how to collaborate. Scalability is of course essential for growth, but the labour market has gone a bit crazy. While our company grows rapidly, many of the new positions we're creating don't have large pipelines of experienced candidates.
TPAY, the leading payment provider for the Middle East, Turkey, and Africa (META), today announces, through its partnership with Bango and Etisalat Egypt, the launch of Direct Carrier Billing (DCB) with Google for over 30 million subscribers. The collaboration will create an easier experience for Android users to purchase apps, games, and digital content on their devices on Google Play.
aul Larbey, Bango CEO, said, "This is an important launch for carrier billing, providing phone users in Egypt with an easy payment opportunity in the world's biggest app store. Our partnership with TPAY brings Bango Payment technology together with TPAY's operational expertise, enabling developers to monetize their apps more successfully."
Ahmed Yehia, Etisalat Egypt Chief Consumer Officer, added, "We are delighted to enable Direct Carrier Billing for our customers – the fastest, easiest, and most convenient way to pay for the vast range of content and services available on the Google Play store. Customer satisfaction is our key focus and DCB adds even more value for our customers."
Your business messaging strategy can pretty much make or break your business in the current economic climate. An effective way to outshine your competitors is to use a communication channel that efficiently conveys your business's offerings and values to your customers. The global reach and advanced features of WhatsApp make it an obvious choice for real-time customer communication. WhatsApp Business Vs WhatsApp Business platform – If you're wondering which better suits your business, we've got you covered.
The WhatsApp Business app is a free-to-use messaging app primarily catering to the needs of small businesses. It's a step above the WhatsApp messenger app that's for personal use and one to one conversations with family and friends.
The WhatsApp business app includes several useful tools and is better than the Messenger app for business messaging. Here's what you can do with the Business app:   …
Biometric authentication company iProov has forged a partnership with Wultra, a digital banking security provider based in the Czech Republic. Thanks to this collaboration, Wultra can now provide iProov's biometric solutions suite as part of its portfolio of digital banking solutions.
As attacks on financial service providers continue to evolve, increasing numbers of consumers are calling on them to offer online access to high-risk services including new account enrolment and account reactivation.
Andrew Bud, founder and CEO of iProov, also commented on the need for new solutions in the space, as threats evolve: "Financial services providers are a prime target for cybercriminals' most sophisticated attacks. Our recent Threat Report found that AI-based attacks, such as deepfakes, are gaining momentum and basic-level biometric technology is struggling to keep pace.
"iProov's biometric solutions suite is uniquely able to assure liveness, a key determinant in mitigating AI-based attacks. We are excited to partner with Wultra in their mission to secure and protect leading banks and fintech companies with meaningful security solutions for their internet and mobile apps."
Vonage, a global leader in cloud communications helping businesses accelerate their digital transformation, has earned a Top Customer Sentiment Award for Contact Center as a Service (CCaaS) from Metrigy, an innovative research and strategic advisory firm that analyzes enterprise success metrics to advise companies on their technology transformation strategies. The companies overall score was tied for the highest of all providers, and the company earned the top score in both technical features and integrations with other key applications.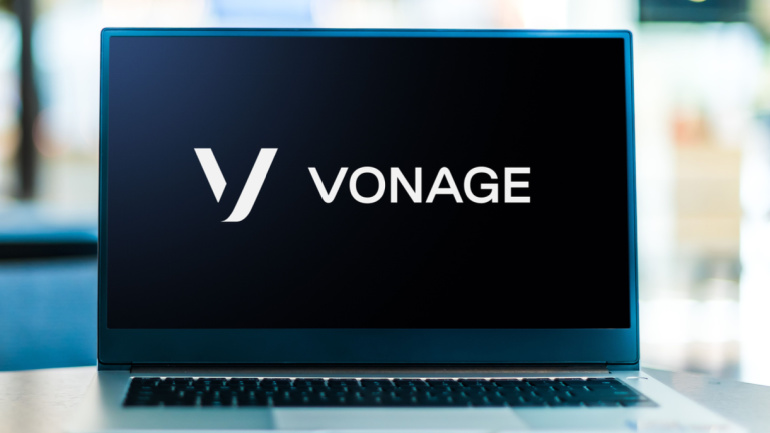 Robin Gareiss, Metrigy's CEO & Principal Analyst, stated, "The MetriStar Awards are significant because they come solely and directly from customers' experience with their providers. Vonage tied for the top overall score among 27 providers rated in the highly competitive CCaaS category. This says something powerful about how Vonage serves its CCaaS customers." Additionally, she emphasized on the high scores Vonage received for technical features and application integration, largely because of the microservices architecture behind the Vonage Communications Platform, which enables Vonage to move quickly on new features and integrate its CCaaS with its CPaaS and UCaaS platforms.