Globe Teleservices' Ashutosh Agrawal looks ahead to 2023 and beyond to share his thoughts on the developing trends in the telecoms tech space; what will happen in regulation, new technologies and business models – read on to find out.
Big tech companies are investing billions of dollars into the latest telco technology trends such as virtual and augmented realities, private wireless 5G networks, and data spheres.
The 2022 telecom industry faced a dynamic set of challenges and overcame them. As we move into 2023, there will be updates in the regulatory, technological, and competitive environments.
Here are the top 5 telco technology trends for 2023: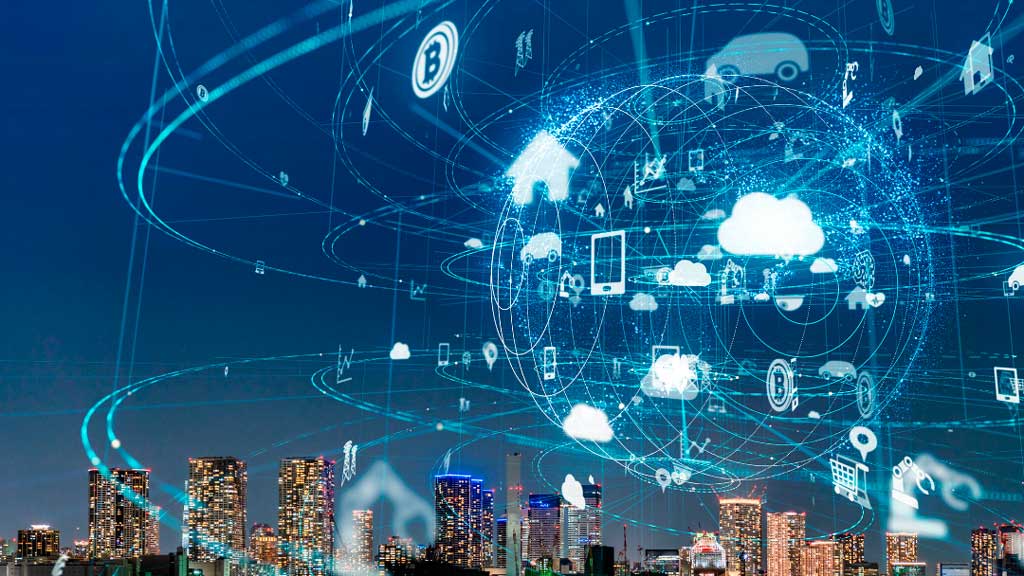 Gaining Access to 5G Satellite Connectivity
We expect a surge in 5G satellite access and remote rural 5G coverage to improve. There are many possibilities creative with the introduction of IoT in the mix. Companies are offering Networks-and-more-as-a-Service (N+aaS) and pay-as-you-go subscriptions to users in a bid to enhance user experiences. CSPs will extend their offerings to integrate local resources and provide enhanced latency, faster data transfers, and improved security and privacy to clients. Cloud Federations will become key to sharing complex resources across multi-cloud environments and organising dynamic collaborations with specific partners.
Users can seamlessly scale infrastructures, deploy models, and integrate multiple assets as distributed service chains across different geo-distributed data centres.
Digital twins represent networks and data services and applications together by analyzing data from multiple sources using machine learning and creating virtual simulations. NASA has been extensively using the technology in aerospace but CSPs are using it in various sectors.
Digital twins have myriad industry use cases and can be used to monitor complex infrastructures in real time. From network monitoring, anomaly detection, visual network planning, cost simulations, and version management servicing, companies are exploring its features and will continue to adopt them.
Companies like SIEMEN and General Electric are using digital twin technology to simulate and test systems at an individual machine level. Digital twin models use Computer Aided Design (CAD), analytics, and virtualization to manage assets, model system dynamics, and improve performance. Pilots use the technology to monitor aircraft and check engine health status.
Cloud migrations are becoming on-demand and there is an increase in autonomous vehicles adopting this technology. Big tech companies have announced increases in spending and startups are no longer designing infrastructures from scratch. Legacy ecosystems are being left behind and companies are turning to database virtualization for migrating legacy systems and doing major upgrades. According to a Gartner report, over 85% of organizations will adopt a Cloud-first approach for deploying their applications and the main reason for migrating to the cloud is the simplification of network infrastructures.
Cloud technology in the telecom industry will bring new revenue opportunities, and networking capabilities, and augment public cloud offerings to deliver high-quality services. Cloud infrastructures enable telecoms to be more Agile, scalable, and flexible, and cut down on costs. It can leverage personality attributes, location, market fragmentation, and analytics to offer a more user-centric experience and create customized products and services. Verizon Digital Media Services deployed a web-application firewall (WAF) that's cloud-based to deal with growing cybersecurity threats in the telco industry. Large businesses are combining mobile telco and fixed lines into single-managed cloud-based services to enable users to communicate in real time from any location and devices of their choice. Cloud simplifies communications, makes them omnichannel and improves security with no additional complexity.
Machine Learning and Artificial Intelligence
Cloud Service Providers are using machine learning and process mining to predict and fix issues before they become a major problems. For example, Atrebo is a company that helps MNOs achieve huge cost optimization benefits with telco site rentals. The emergence of Blockchain technology solutions has simplified day-to-day operations and enhanced transparency in supply chains.
A Markets and Markets Research Report suggests that the global Blockchain telecom market will reach USD 993.8 million by 2023 and grow at a CAGR of 84.4% from 2022 to 2030. Blockchain solutions are being integrated with telcos to digitize over 200,000 infrastructures and the top players in the market are SAP, IBM, and Microsoft.
Shift to More Decentralized Architectures
Companies are choosing to secure customer communications and transaction data by switching over to decentralized architectures. Innovations like Blockchain and Decentralized Ledger Technology (DLT) frameworks provide a means to encrypt information exchanges and keep all events in chains secure. When records are immutable, tamper-proof, and encrypted with cryptographic keys, that's when you know they're truly secure.
There are many players leveraging edge computing with Blockchain and network operators are competing with private players. Solutions like TxtChain from GTS TechLabs enable real-time consent management and eliminate unsolicited commercial communications (UCC) across different messaging networks.
Conclusion
We expect telecom companies to adopt massive digitization and implement IoT solutions into business processes in the coming years. Telcos will take the initiative to offer the best solutions to customers and use 6G, edge computing, and other futuristic technologies to create more immersive user experiences. The age of automation of telecom infrastructures is here and we will see further advancements in that domain as well.