Get the latest announcements from MEF Members across the mobile ecosystem globally in this weekly review of member news…
Leading European telecom operators Deutsche Telekom, Orange, Telefónica and Vodafone, together with the deep tech company MATSUKO, have conducted a pilot to make holographic calls as easy and simple as making a straightforward phone call by interconnecting their deployments so that their customers can join a common holographic communication session. The companies are also developing a platform that will combine the real and virtual worlds through a mobile connection, using a smartphone camera to generate a 2D video which is then rendered into 3D holograms in the Cloud to be streamed to viewers in an AR/VR/MR environment with a clarity and sharpness never previously possible.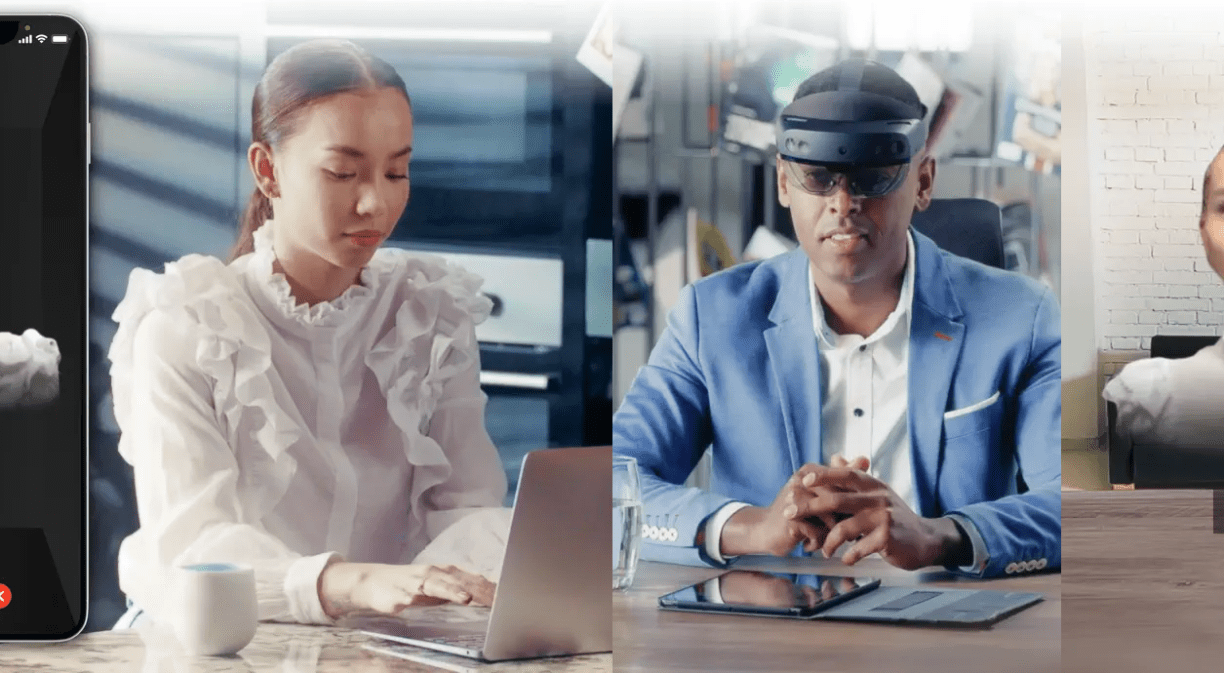 Alex Froment-Curtil, Chief Commercial Officer of Vodafone, said: "The metaverse brings a new dimension to the future of connectivity, with exciting new experiences for communicating with friends and family, or even for businesses to connect with their stakeholders.This proof of concept moves holographic communications dramatically on from science fiction to real life smartphones".
Daniel Hernández, VP Devices & Consumer IoT of Telefónica, commented: " We are confident that in the near future, we will be able to offer our customers a new way of communicating, using this new holographic technology to deliver a more immersive "virtually there" experience. Our cross-operator collaboration with MATSUKO will help to accelerate this innovation and ensure that it works no matter which operator you choose".
By Waheed Adam, Mobile Ecosystem Forum
The advent of cheap mobile devices has allowed Africans to transition straight into a mobile- first economy. Despite a lack of formal infrastructure, Africa has come up with some inspired innovations that could help empower both Africa and the world at large. So, what can the global mobile industry learn from Africa?
Rather than seeing the rollout of mobile connectivity as a cost, we should view it as an investment. Mobile connectivity creates digital infrastructure. Mobile infrastructure is far easier to set up than the traditional infrastructure of wired landlines and fibre optic broadband. With a basic smartphone and a 3G signal, these resources then become the technological infrastructure.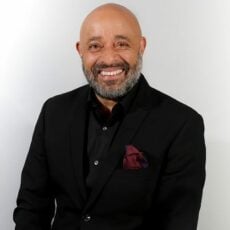 In Kenya, for example, ATMs are a rare sight. They require wired networking, restocking, and security. But with mobile wallets and internet banking, someone selling fruit at the side of the road can now get paid electronically, without the need for either buyer or seller to visit an ATM, allowing them to sell more and in greater quantities.
These fruit sellers now have the electronic money required to pay suppliers electronically, and so on, creating a rolling digital infrastructure through a simple smartphone and 3G connection. Africa provides a fantastic model of how a mobile-first economy creates low-cost, rapidly scalable digital infrastructure that can be replicated across the world.
Boku Inc (AIM:BOKU) will supply its digital wallet and payment methods to Amazon.com in a deal that also allows the retail giant buy up to 3.75% of the mobile payment solutions provider's stock.
The deal, which runs for an initial three year term with one year renewal periods, covers the processing of payments for Amazon Prime Video subscriptions through Amazon's primevideo.com site for customers located in certain countries in South East Asia and Africa.
"We are delighted to have entered into this new agreement with Amazon which demonstrates that one of the world's most well-known brands has chosen Boku to process certain digital wallet payments, reinforcing Boku's strategic move into these areas," Jon Prideaux, Boku chief executive said.
Boku's revenues will be based on a percentage of Prime Video transaction values it processes, it said in a statement. The costs will be matched to and offset against sales generated by Boku from Amazon.
EdgeQ Inc, a specialist in 5G wireless infrastructure, has partnered with Mavenir, the Network Software Provider building the future of networks, to deliver the software-defined, dual mode 4G and 5G solution for small cell enterprise markets. This platform unifies the Central Processing Unit (CPU), networking, and a common 4G and 5G Physical Layer in a single solution. Leveraging multi-mode and power over ethernet, Mavenir and EdgeQ deliver a software defined solution that enables seamless transition from 4G to 5G.
"EdgeQ's low power, converged 4G and 5G solution addresses an industry pain point. EdgeQ shrink wraps 5G in a manner that allows Mavenir to expedite our time to market with targeted differentiation," says Pardeep Kohli, chief executive officer of Mavenir.
By leveraging EdgeQ's Physical Layer, all running on the RISC-V based architecture, Mavenir is able to deliver a portfolio of 4G and 5G enabled solutions with competitive economics, performance, and form factor. It offers a solution for enterprises looking to deploy private 5G networks for verticals such as manufacturing, construction, energy, automotive, warehousing, surveillance and campuses.
As part of The Drum's E-commerce Deep Dive, Cristina Constandache, chief revenue officer at Rakuten Viber, talks through the evolution of e-commerce, the rise of m-, s- and c-commerce, and the best ways to embrace online retail.
It's no secret that technology and innovation tend to affect our daily lives, including how we do business. But retail and commerce are, arguably, among the most heavily impacted sides of business life. The internet, the ebb and flow of consumer expectations, mobile-centric communications, and even high-tech developments such as artificial intelligence (AI) — all of these changes have impacted how we shop and how we sell.
We've seen a major growth in online shopping and the impact of online reviews on conversion. AI and natural language processing can now be used for all kinds of innovative solutions, from automatically "parsing" (breaking down and analyzing carefully) huge volumes of customer feedback — to using chatbots to offer recommendations to shoppers. CDPs (customer data platforms) have empowered businesses to use big data to literally study their customers, making it possible to personalize their outreach to enormous audiences.
CRMs and CDPs, for instance, have become so indispensable that today we almost take them for granted, but in reality they are a prime example of just how tremendous an impact innovation has had already. And it doesn't end there: scientific progress grinds on, and with new technologies — arise new opportunities for businesses. In this article, let's consider a few major developments in retail and how innovation is shaping the future of shopping.
STOCKHOLM, Sweden, and ATLANTA – September 21, 2022 – Sinch, a global leader in cloud communications and mobile customer engagement, today announced its latest integration with Zapier, an automation platform, to bring the widest range of messaging channels to the 5000+ business apps that Zapier supports through Sinch's Conversation API (https://zapier.com/apps/sinch/integrations).

"Messaging channels are immensely important for today's businesses — they're where customers are most active, and where they want to connect with their preferred brands and service providers," said Jon Campbell, Director of Rich Messaging at Sinch. "Our expanded partnership with Zapier provides users with easy access to those channels from a single integration point, reducing headaches for IT departments and laying the groundwork for a true omnichannel conversational messaging strategy."
Sinch's MessageMedia integrated with Zapier in 2018, so that users can easily connect with other apps and automate repetitive tasks, such as sending SMS calendar notifications. Users don't need to be a developer and signup is free.