Get the latest announcements from MEF Members across the mobile ecosystem globally in this weekly review of member news…
Access to native, roaming, public and private networks on a single SKU
Cambridge, UK, 24th May 2022 – Following the launch of its single SKU eSIM ENO ONE for the US market at CES earlier this year, Pod Group – a Giesecke+Devrient (G+D) company and the world's first Enterprise Network Operator (ENO) – has today
in the run up to Hannover Messe, announced the launch of ENO ONE Global, a multi-featured eSIM that offers the widest choice of public native and roaming profiles globally, in addition to private network profiles and customized SIM applets to enhance security, provisioning and device management.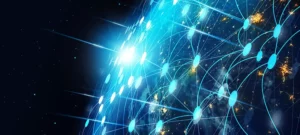 ENO ONE Global is designed to give enterprises access to all the network profiles they need to scale, allowing combinations of native in-country profiles with global roaming and private network profiles. These can be updated Over The Air (OTA) via a
single SKU (Stock Keeping Unit) meaning that the user can dynamically update their device connectivity remotely, with no need to manage multiple SIMs and platforms.
Based on Pod's core network, which includes public and private cores, the solution also enables secure and seamless roaming between public and private infrastructure. The combination of G+D's market leading eSIM solution and Pod Group's global
connectivity and intuitive platform delivered "as a Service" means enterprises need only work with one trusted partner for all their connectivity requirements.
LONDON – 26/02/2022 – MCP welcomes the announcement that UK Mobile Billing Regulator, the Phone-Paid Services Authority (PSA), is to commence the process of handing back the day-to-day regulation of the market to Ofcom. The expected transfer date is late 2023.
MCP believes this recognises the success of Industry proactive rule enforcement, which has worked alongside the foundational authority of PSA statutory regulation. With Industry providing a framework for swift and intelligence driven action, to correct or switch off services when they drop below expected standards; the Regulator has acted more recently as a back stop to deal with more limited but significant issues.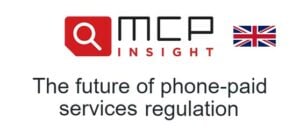 The timeline of the adoption can be viewed in direct parallel with indicators of improved consumer satisfaction; massively reduced complaints and consumer harm over the last few years, and a growing worldwide market for direct carrier billing being integrated alongside mainstream payment platforms.
The regulation of Mobile Carrier Payments, for the charging of low-cost virtual goods and services on to the phone bill, was exempted from general banking regulation through provisions in the Payment Services Directive 2. In the UK, responsibility falls under the jurisdiction of Telecoms regulator Ofcom. Since 2003 through the provision of Section 120 of the Communications Act, Ofcom has outsourced the regulation of the payment mechanic to the PSA.
Digicel Group has deployed Enea AdaptiveMobile Security's comprehensive signaling security solution to protect mobile networks and subscribers in 26 markets across the Caribbean and Central American region.
Using the Enea AdaptiveMobile Security SS7 and Diameter signaling security platform, together with unique threat intelligence services, Digicel ensures unrivalled protection for its networks and subscribers in each country.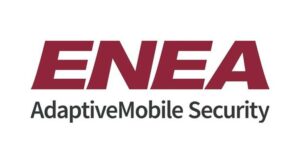 Bad actors and fraudsters exploit technical vulnerabilities to breach subscriber privacy, to deny access to services and to directly defraud both mobile operators and subscribers. Enea AdaptiveMobile Security's award-winning signaling security firewall and threat intelligence solutions protect networks using signaling protocols such as SS7 and Diameter from continuous attack. This offers domestic and roaming subscribers protection from new and emerging cybersecurity threats.
Vonage (Nasdaq: VG), a global leader in cloud communications helping businesses accelerate their digital transformation, has been named the Leader in the Omdia Universe: Selecting a CPaaS Platform 2022* report. Omdia calls out the strength of Vonage's CPaaS platform, its community of more than one million registered developers, wide geographic reach, enterprise-grade services, and robust global communications network.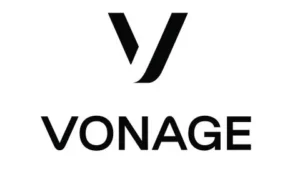 Noting Vonage's history as a pioneer in the Communications Platform as a Service (CPaaS) space, Omdia also recognizes the Company for its prominent status as a global leader in providing a cloud-based communications platform and applications, like unified communications and contact centre, to enterprises.
Also noted is Vonage's strong and steady growth in its CPaaS business, reporting a 42% increase for 2021, as well as its ability to integrate with the power of the full Vonage Communications Platform (VCP) to provide enterprise communications solutions. VCP is a unique and powerful combination of CPaaS, Unified Communications, Contact Centre and Conversational Commerce solutions, all of which are increasingly critical for businesses to perform better, connect easier and create more meaningful customer engagement.
Mavenir, Rakuten, Radisys and Capgemini are among half a dozen Open RAN vendors who have been chosen as contestants in a federal 5G Challenge that focuses on supporting development and interoperability of 5G Open RAN systems.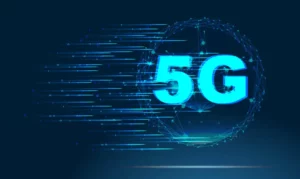 The challenge is being hosted by the National Telecommunications and Information Administration's Institute for Telecommunications Sciences (NTIA's ITS), in coordination with the Department of Defense. CableLabs serves as the host lab for participants. Contestants were chosen based on white paper submissions and now must go through two stages of emulated integration and network integration testing.
Infobip, a global cloud communications platform, is partnering with BT to offer UK business customers the opportunity to scale, design and orchestrate personalised customer experiences across channels including WhatsApp, Rich Communications Services (RCS) and Facebook Messenger.
According to a Facebook-commissioned study by Nielsen, 56% of people would rather message a business than call customer service, and 67% expect to message businesses more over the next two years.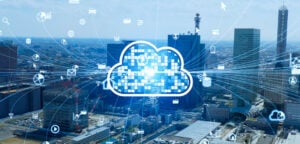 To respond to these changing consumer demands, Infobip will provide its messaging services to BT's business customers, specifically those in banking and finance, logistics and the public sector, who are becoming more reliant on conversational channels to communicate with customers.