Find out the week's top mobile stories from around the world. Headlines this week include…  RCS in India, Digital Identity, Mobile Payments, IoT for small business  and much more…

Advertising tends to creep its way into anything and everything you're using in some form, and it seems that text messaging is a focus for some brands in India. Lately, Google Messages and its RCS messaging has been abused by businesses in India.
Over the past few weeks, Google Messages users in India have been reporting more and more ads showing up through RCS messaging. While many brands – even in the US and other countries – have used messaging apps and SMS texts to advertise new products to former customers, these ads going on in India are not necessarily the result of a user's buying activity.
The majority of the world's population now has some form of digital identity. These can come from our own social media presence, but also our banks and the companies we use.
"We are not in control of the number of identities we have. Governments give us an identity, a website gives us another one, and banks another one, and our friends and colleagues also give us identities. Our digital identities are already constrained by each platform in which we have an identity," says Heather Vescent, co-chair, Credentials Community Group at W3C, and president and CEO of The Purple Tornado.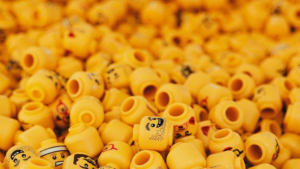 Feishu, an enterprise communications and management platform owned by ByteDance, on Wednesday officially launched a new project management tool called "Feishu Projects." This tool can help large-scale production and research teams quickly complete the standardization, automation and configuration of internal processes with the help of digital functions, thus realizing "process innovation." ByteDance, the Beijing-based owner of TikTok, also operates a version of Feishu for international markets known as Lark.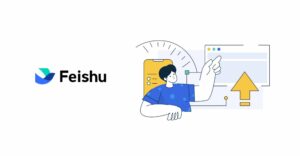 Global card issuing platform Marqeta has released its 2022 'State of Consumer Money Movement' report analysing consumer payments, banking, and shopping preferences, as well as digital adoption rate.
The company surveyed over 4,000 consumers in three continents, including 1,000 UK respondents and revealed that 61% of consumers are now comfortable with contactless payments. Most respondents said that they are confident enough to leave physical wallets at home and complete payments through their mobile devices. The digital adoption rate is even higher among Gen Z, with 77% of them preferring mobile payments as opposed to cash payments.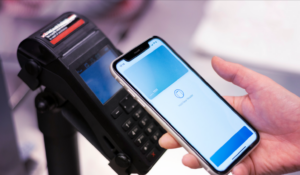 More and more industrial manufacturers from many countries are using the possibilities of machine-to-machine (M2M) communications to improve the efficiency of their products. The Internet of Things (IoT) for business is a powerful, innovative technology that enables companies to move forward, expand existing and discover new opportunities, maintain a competitive edge in the marketplace, and improve operational efficiency.
Internet of Things (IoT) technologies hold promise, and it's going to become one of the key benefits for the owners of small businesses. In this article, we will figure out how IoT for small businesses can change the way of doing business and provide you with some great ideas to start a new business in the IoT industry.

Once left to major online fashion retailers, e-commerce is now a powerful tool that marketers across B2B and B2C can leverage to drive online sales with alternative data signals. Fueled by the ongoing pandemic and the Great Reshuffle, B2B e-commerce revenue climbed to $9.9 trillion in 2020 and is expected to double to nearly $21 trillion by 2027.
Yet, we B2Bers have long been treated like a lefty in a righty's world as B2C players rack up consideration and purchase power. B2B marketers know what I mean, since we often use data, like consumer identity and social identity, that was built to help B2C businesses reach their target audiences. In the past, our tools were not purpose-built.
TikTok announced today that it's launching a new ad product called "Branded Mission" that will allow creators to connect with brands and possibly receive rewards for videos. With the new ad product, advertisers can crowdsource content from creators and turn top-performing videos into ads. Advertisers can launch branded campaigns and encourage creators to take part in them. Brands can develop a brief and release it to the creator community encouraging them to participate in Branded Missions.