Get the latest announcements from MEF Members across the mobile ecosystem globally in this weekly review of member news…
Mavenir, the global provider of mobile messaging and business messaging monetisation solutions for service providers, has acquired Telestax, Inc.
Telestax is a global Communications Platform as a Service (CPaaS) enablement and application provider to the communications industry. This acquisition aims to enhance Mavenir Engage, Mavenir's omni-channel messaging monetisation and customer engagement offerings.
"Communication Platforms are becoming a key differentiator for service providers," says Pardeep Kohli, president and CEO, Mavenir. "They will unlock enterprise value in 5G with API enablement for different verticals such as IoT, Smart Cities, Automotive and provide turnkey applications for logistics, fleet management, AI/ML chatbots, voice biometrics verification, immersive commerce/entertainment and many other use cases."
"The early definition of CPaaS in terms of PSTN connectivity has been augmented to include a much broader range of services. Vendors that provide the full communication service stack including the API layer and network infrastructure have a competitive advantage from those whose strategy primarily focuses on the API layer and relies on partnerships to provide access to the network layer" comments Raul Castanon-Martinez, senior analyst, workforce productivity and collaboration at 451 Research, a division of S&P Global Market Intelligence.
Digi.me and Personal, two companies that broadly play in the personal data space by offering apps to securely store and share various data about yourself, are announcing a merger. Terms of deal remain undisclosed, although I'm told that the combined entity will operate under the Digi.me brand and give the company a 60-person headcount who will operate out of a global HQ near London in the U.K. and a U.S. operation based in Washington, DC.
Personal's enterprise solution TeamData will be spun off as a separate information security and productivity solution for businesses, while the broader and hugely ambitious vision for the resulting Digi.me remains to become a major player in what founder and Chair Julian Ranger calls the emerging 'personal data ecosystem'.
The premise, Ranger told me during a call late last week, is that consumers are being enticed to hand over more and more personal data in return for better products and services, but what is still needed is a platform to put you in control of how and who that data is shared with. This needs to be done in a transparent way, and the resulting platform on which companies can build apps on top of should adhere to the principal of informed consent.
Many of us now refuse to answer telephone calls from an unknown number, for fear that it could be a scam.
And we dread receiving a text message, purportedly from our bank or a delivery firm, again due to concerns that it might be from fraudsters.
A recent report suggests that we are right to be cautious. In the 12 months to March 2021, phone call and text message fraud across England, Wales and Northern Ireland was up 83% from the previous year, according to consumer group Which?.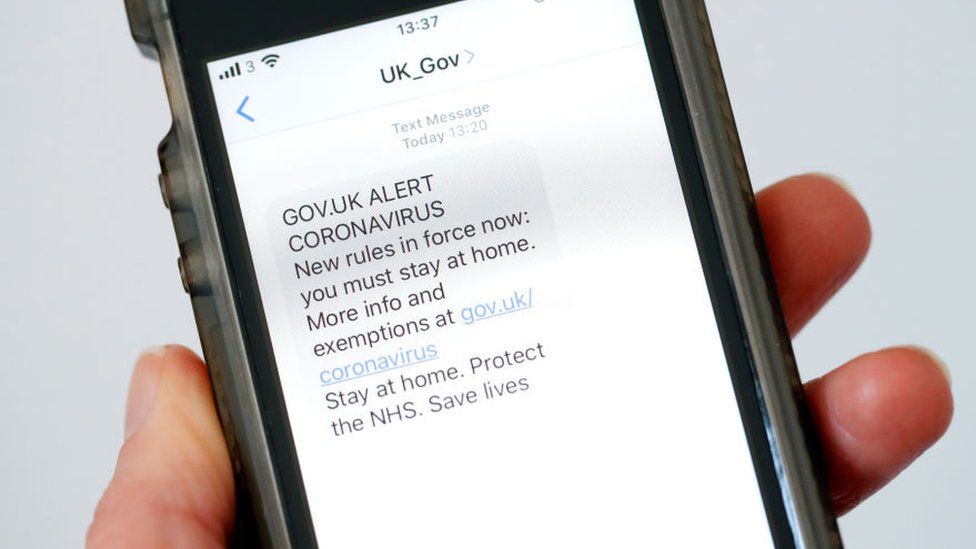 "SS7 was developed assuming there would always be legitimate activity [and] goodwill around the use of it," explains Katia Gonzalez, head of fraud prevention and security at BICS, a Brussels-based telecoms firm that connects and protects mobile phone networks.
"There's too much legacy technology [reliant upon it] that we can't move away from – we're going to have these SS7 2G/3G networks for at least another 10 years."
Africell, the pan-African mobile network operator, has announced that it is partnering with Google Jibe and Dotgo®, a leading cloud communications provider of Rich Communication Services (RCS) business messaging solutions, to offer RCS business messaging on its network in the Democratic Republic of Congo.
RCS, a part of the 5G standard, is the next generation of SMS that includes pictures, audio, video, and presence, combined with enhanced security and encryption. RCS messages are delivered into the native messaging apps such as Google Messages and https://mobileecosystemforum.com/wp-content/uploads/2022/07/MEF-Day-One-104-Large-1.pngsung Messages on Android phones. RCS Business Messaging uses the rich and interactive features of RCS to enable branded and secure business messaging. As of today, RCS is available globally with over 600M monthly active users.
"RCS helps increase trust, security, and interactivity in business messaging, leading to improved customer engagement. We look forward to working with and supporting the CPaaS providers, developers, and brands in DRC to move their business messaging to RCS when reaching out to subscribers of Africell," says Dr. Inderpal Singh Mumick, CEO, Dotgo.
Global cloud communications company Infobip today announces it has strengthened its relationship with Adobe and furthered the global reach of Infobip's omnichannel communications platform by becoming an Accelerate partner in the Adobe Exchange Partner Programme.
The enhanced collaboration provides Adobe Campaign customers access to Infobip's cloud communications platform, which benefits from more than 650 direct carrier relationships globally and offers the widest range of channels available through a single platform.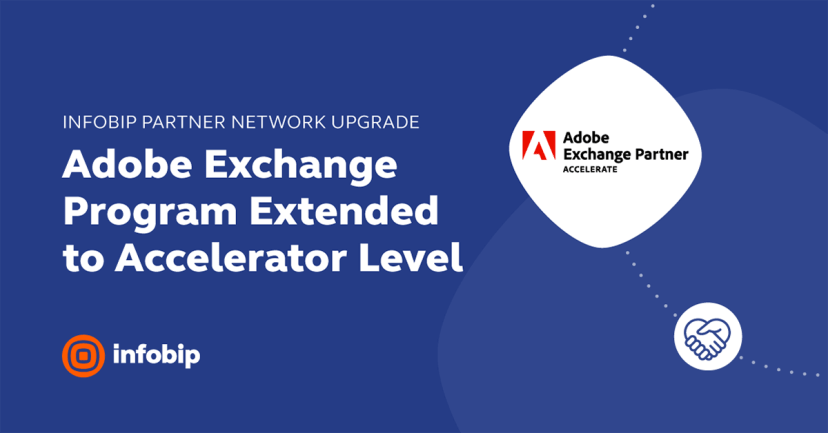 Veselin Vukovic, VP Strategic Partnerships at Infobip, said,
"Today's customer landscape is defined by the 'always-on' consumer, the rapidly changing trends towards click and collect, online delivery and a customer-driven need for an expanded mix of communications channels with constant availability,"
"Collaboration and innovation are key to keeping pace with today's modern consumer expectations. For this reason, we are delighted to commit to a deeper relationship with Adobe and help our customers transform for the digital age."