Get the latest announcements from MEF Members across the mobile ecosystem globally in this weekly review of member news…
A new whitepaper developed by DOCOMO Digital, a global leader in direct carrier billing and alternative payments, reveals how mobile carriers are pivoting to digital services to fight commoditization of connectivity business and the pressure on profits amidst heavy capital expenditure on the rollout of 5G services.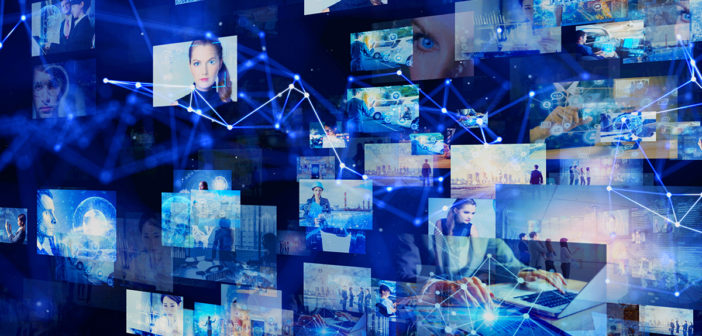 Some key areas of revenue diversification include a focus on next generation content and gaming bundles, payments as a tool to power up digital services revenue, enterprise IoT and a focus on productivity. Other areas driving revenue for telcos include gaming, creating original video content, distributing external content in home markets, and various new areas such as smart insurance and everything related to security and cloud services in association with 5G offerings, among others.
Jonathan Kriegel, Chief Executive Officer at DOCOMO Digital states: "We are witnessing a host of telecom convergence use cases emerging – large operators are partnering with digital service providers and re-positioning themselves as all-in-one connectivity partners. This is increasingly being seen in the form of telco-OTT bundling. The deployment of 5G will further accelerate telcos' revenue diversification strategy by opening up myriad possibilities."
Brands and marketers want to deliver seamless and engaging customer experiences throughout the entire lifecycle, that capture rich permissioned first- and zero-party data, using that data to drive personalization, analytics and to retarget and enrich profiles to drive deeper relationships with their customers.
What will differentiate your brand from the competition is the ability to create a value exchange with the consumer in every moment of engagement.
Offering something of value or utility is key to removing the friction from the consumer experience and ensuring they are able to share information about their interests, hopes and aspirations. This is exactly what Forrester Research calls "zero-party data". Then it's about continuing the dialog over time and enriching and enhancing what we know about the customer and continuously building the single customer view which can be used to generate great experiences over and over again.
Acquisition and enrichment strategies enable you to drive new customer growth, engage existing customers, and generate key psychographic data on customers and prospects to fuel personalization efforts, inform business strategy, and drive more efficient advertising efforts.
In fact, building great relationships with consumers is key, according to a recent Cheetah research, 65% of marketers admit bad data hinders their ability to provide excellent personalized service, and 92% of marketers believe using first- or zero-party data is critical to their growth. Getting this right can lead to a 35% increase in open rates on emails, and millions in potential incremental revenue.
Ravi Dharamshi, Founder & CIO, ValueQuest Investment in conversation with Rajdip Kumar Gupta, MD & Group CEO, Route Mobile.
Ravi Dharamshi: In tech it is all getting down to who has the scale, who is becoming the big daddy of the space that they are operating in. In such a space which is growing at 40%, why are you guiding for a 25-30% growth?
The scale is definitely one area but at the same time, we need to have a scale along with innovation because scale is only going to sustain for a longer period of time if there is innovation along with it. We as a company always believe that we need to make sure that we innovate with our scaling. Over the last three years, investors have been heavily invested in various channels of communication starting from RCS, email, voice.
Route Mobile is not just a messaging company. We have changed our stance, we say that we also do messaging which means that SMS is just a part of our offering. In terms of disruption, most of the companies like Google and Facebook, top 10 tech giants of the US rely on my platform and we work very closely with these tech giants where they are launching new APIs for the markets such as RCS or Whatsapp APIs. They need companies like Route Mobile who already have a large customer base to build the API and scale their APIs.
Tata Communications on Tuesday announced the launch of 'IZOTM Financial Cloud', a community cloud platform customised to meet the stringent data privacy, protection compliance and security guidelines defined by India's regulators for the Banking, Financial Services and Insurance (BFSI) sector.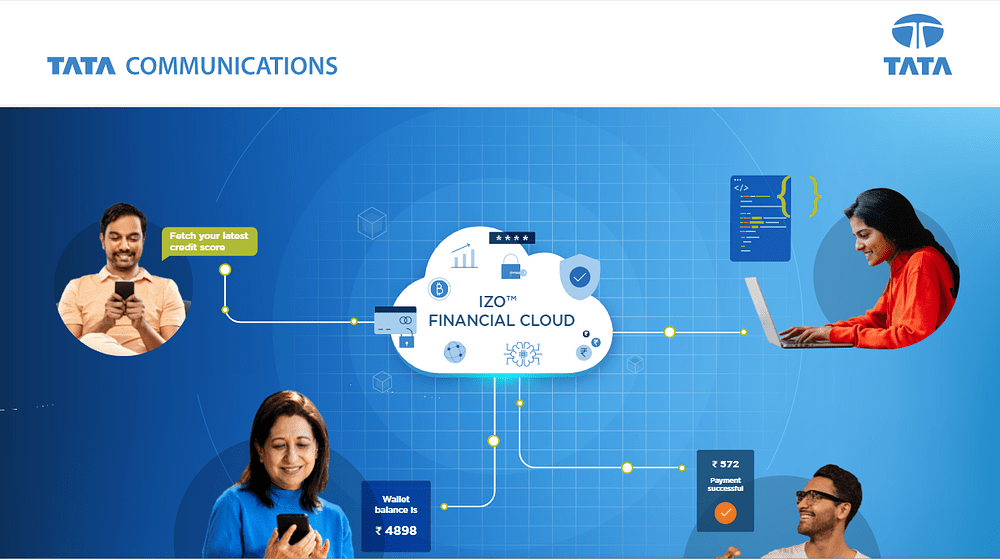 Rajesh Awasthi, Associate Vice President and Global Head, Managed Hosting and Cloud Services, Tata Communications, said: "…Financial institutions in India have significantly shifted to digital, providing highly personalised digital experience to their consumers with round-the-clock access to banking services through online platforms and mobile apps."
"We at Tata Communications recognise the journey they are undertaking and aim to assist the financial industry with a catalytic solution. IZOTM Financial Cloud supports to simplify the modernisation charter, fuel innovation employing new technologies and plan business continuity through a geo-resilient redundancy to manage disaster situations."
From the beginning of IoT, it has been blemished by products that attach to the edge providing a very low level of security or without any security at all. While, improvements have been made, it is still the wild west. There are gaps, gulches and devices in the architecture and network design where bandits can enter the IoT network and then gain access to the corporate network.
Jimmy Jones, Head of Security at ZARIOT speaks with Don Witt of The Channel Daily News, a TR publication, about their Zero Trust attitude and implementation strategy. Since they will be selling their service to enterprise and resellers, they  deliver the highest level of security possible to their direct customers which will in turn give their end consumer the piece of mind needed in today's ransomware world.
Find out how ZARIOT's focus on connectivity and security will help your IoT solution be more successful in the market as both features are discussed in more depth.