Get the latest announcements from MEF Members across the mobile ecosystem globally in this weekly review of member news…
Indosat Ooredoo, Indonesia's leading digital telco is integrating IPification, the passwordless, one-click mobile authentication, user verification, and fraud prevention solution.
With this partnership, IPification is significantly expanding its coverage in the SEA market. Indosat Ooredoo is implementing IPification to deliver on its promise to its subscribers to provide continuous improvements to its services.
Stefan Kostic, IPification CEO
Now fintech, banking, ride-hailing, gaming, taxi and delivery, entertainment, streaming, and any other apps in Indonesia can benefit from an authentication and user verification solution that provides state-of-the-art security, protects user privacy, and offers a frictionless user experience, all at the same time. We're very excited to further expand our services in the SEA market.
Ritesh Kumar Singh, Chief Commercial Officer Indosat Ooredoo
Due to our commitment to fully support the growing digital ecosystem in Indonesia, Indosat Ooredoo felt the need to continue expanding the capabilities of our services. This partnership with IPification allows us to provide our loyal subscribers with a quick and reliable authentication process, thus enabling the best mobile experience at the best price.
Global cloud communications company, Infobip today announces it has released its 2020 Corporate Social Responsibility (CSR) Report detailing the company's environmental sustainability, social impact and governance initiatives worldwide.
It describes Infobip's crisis response efforts last year as well as report on its first set of CSR key impact goals.  Additionally it announces new goals with focus areas in sustainable development, diversity, environment and governance, and validates the role of its solutions in delivering purposeful technology.
Silvio Kutić, CEO at Infobip commented: "We recognize that our first CSR report is just a starting point, with opportunities for improvement. But in launching this at the beginning of our official CSR journey, it's our intention to bring transparency to our social, environmental, and governance initiatives, as well as our efforts to make meaningful connections – with more people, more communities, around the world.  In the meantime, this first report aims to provide a picture of who we are as an organization, the initiatives, programs, and activities that fuelled our CSR momentum in a tumultuous year."
The new player allows for shifting languages while users are playing a video; During school holidays, children will continue learning languages while having fun; All services have the KidSafe Seal that guarantees safely online learning for African children.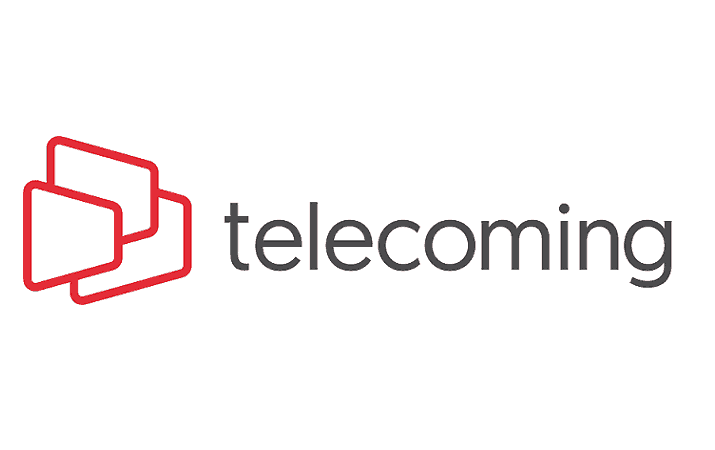 According to David Murillo, Telecoming Product Director, "this innovative functionality enables us to offer large-scale, impactful educational content among children in the African market. Our edutainment offer already has a remarkable uptake, favouring diversity and multicultural immersion at the same time. In addition, we guarantee parents a safe digital environment for their children", states Murillo.
The new technological development is another step in a growing and extraordinarily dynamic digital market such as the African one, where Telecoming monetizes digital content since 2015 in partnership with the main mobile operators and the best local content producers.
ZARIOT announced that Jimmy Jones has joined the team as Head of Security, bringing with him a wealth of experience in both cybersecurity and telecommunications to help further expand the ZARIOT IoT security solution and build partnerships necessary to offer comprehensive IoT security for enterprise.
"For IoT to be truly effective, both security and connectivity are absolutely necessary and truly interdependent," Jones commented." Success in digital transformation (especially where mission and business critical devices are concerned) requires not only optimal connectivity and maximal uptime, but also a secure channel and protection against all manner of cybersecurity threats. I'm excited to be part of the team bringing these two crucial pillars of IoT to enterprise. I hope we can demonstrate that security is an opportunity for business – not a burden."
"We aim to challenge all preconceived perceptions of cellular security, define them; and then re-challenge them all over again. We're not going to stop when it comes to the pursuit of perfection," Dawood Ghalaieny, CEO of ZARIOT commented. "Jimmy is the best candidate to guide our partners in security best practices, and make sure that we are helping our customers and partners achieve the most secure solution possible for their business."
End-to-end multi-cloud technology solutions company Rackspace Technology announced on Thursday to have enabled India-based Zeotap, a customer intelligence platform, to optimize its cloud infrastructure operations.
Zeotap was experiencing significant growth and upon migrating to the Google Cloud Platform, the company engaged Rackspace as a strategic partner to manage its cloud infrastructure and increase automation efficiency to accelerate the delivery of its products and services.
"As we migrated from AWS to Google Cloud in 2019, it became evident that the large data environment we had built on Google Cloud was going to grow significantly. We needed an experienced partner to support the development of our cloud infrastructure in line with our business growth. Zeotap was looking for a managed services partner (MSP) with extensive experience in big data transformation, a flexible consumption pricing model and proven track record of providing strategic guidance to customers, and Rackspace was ideal for our needs," said Projjol Banerjea, co-founder and chief product officer, Zeotap.