Get the latest announcements from MEF Members across the mobile ecosystem globally in this weekly review of member news…
Nice and Enacomm have launched new solutions to enable their users detect and prevent fraudulent operations using more enhanced methods.
Nice said in a statement that it has unveiled Enlighten Fraud Prevention, an AI and voice biometrics-powered innovative and automatic fraud detection and exposure solution for contact centers; while Enacomm announced its partnership with Boku which will enhance fraud protection for customers of financial institutions and credit processors.
Enacomm said the partnership heralds good news for its Fraud Control Module (FCM) users. With the deal, Enacomm's financial institutions and credit card company customers will have the possibility of using Boku's identity verification solutions in tandem with FCM's voice biometrics and fraud detection to help reduce security incidents and account takeovers.
Enacomm also said its FCM will now have Boku's technology as another security layer by being able to verify legitimate users or likely fraudsters with the help of signals from the company's mobile network system which now powers Enacomm applications to flexibly change behavior discreetly, while ensuring that fraudsters are unable to beat the extra layer of security.
Global cloud communication platform Infobip, has recently launched Moments – a new omnichannel customer engagement hub – enabling businesses to create personalized interactions and build meaningful relationships with today's connected consumers.
'Moments' helps marketers and brands create and activate highly effective campaigns that resonate with customers on a personal level by providing a 360 view of the customer and unifying today's most popular communication applications onto a single platform.
With Infobip's mobile first approach, businesses can reach their customers on their preferred channels with contextualized content irrespective of their location. These include chat apps (WhatsApp, Viber, Facebook Messenger, Line, etc.), SMS, email, voice, mobile apps, websites, and emerging channels such as Rich Communication Services (RCS).
Key features surrounding Moments include:
– Easy cross-channel campaign management: Allows marketers to create, orchestrate and run campaigns across Infobip's vast portfolio of channels through a single interface. Messaging campaigns can be delivered and scaled at the right time on the customer's preferred and most relevant channel.
Texting is the preferred form of communication among consumers with 93 percent recognizing it as a trusted channel. Businesses also realize the full potential of texting for growing consumer communications, which is why the adoption of text-enabled toll-free phone numbers represents an untapped area of growth for business-to-consumer engagement.
In a recent interview with iconectiv's Senior Account Director Michael Gilbert, industry analyst and Black Swan Telecom Journal Editor Dan Baker discusses growth in text message engagement and how text-enabled toll-free phone numbers are creating an opportunity for businesses to boost brand reputation, improve customer service and tap into new revenue streams.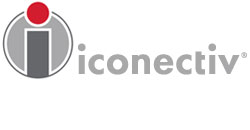 "Calling a customer call center to ask a question is steadily declining, especially as consumer preference continues to favor text messaging when engaging with a business," Gilbert says. "There are currently 42 million active toll-free numbers in North America, but only 10 percent of them have been text-enabled. Toll-Free 8MS provides businesses with an opportunity to extend the capabilities of this service and increase the efficiency of their customer service process by text-enabling these conversations. Forward-thinking businesses are letting customers choose how to communicate, whether that's by text or voice and it's making a big difference in customer satisfaction."
COVID-19 has impacted a large number of industries in India and across the world, but now, more than ever, technology is being used on a massive scale to keep people productive and connected while being miles apart. Organisations are having to re-calibrate their tech strategies to survive the pandemic.
Thanks to startups like Exotel, Kaleyra and Freshworks, who have built their communication platforms on Amazon Web Services (AWS), many companies have been able to thrive in this new environment. Read how they are playing a critical role through their communication technologies in supporting governments, consumers and businesses during the uncertain times ahead.
Kaleyra built a scalable automated telemedicine helpline service leveraging AWS to deal with the COVID-19 emergency. They integrated with the StepOne platform, an initiative by NGOs, startups and governments, to create specialised solutions to protect citizens from COVID-19. Their multilingual inbound IVR system uses questions based on a standardised screening protocol to identify high-risk COVID callers, symptomatic callers, and non-COVID symptomatic callers. The integration with the StepOne platform helps in generating tickets for each COVID symptomatic caller, allowing doctors to view and manage these live tickets or patient cases online. The Kaleyra Click 2 Call feature that is integrated with the helpline system then enables doctors to securely and instantly connect with patients at the touch of a button.
NB-IoT, the mobile industry's panicky response to Sigfox and LoRa, has been largely jobless since it was first standardized more than four years ago.
In April 2016, Vodafone predicted that 1.4 billion "Internet of Things" (IoT) connections would use so-called "low-power, wide-area network" (LPWAN) technologies, including NB-IoT, by 2020. But just 100 million connections worldwide were based on NB-IoT or LTE-M, a sister standard, at the end of 2019, according to Ericsson. Gaps between expectation and reality do not yawn much wider.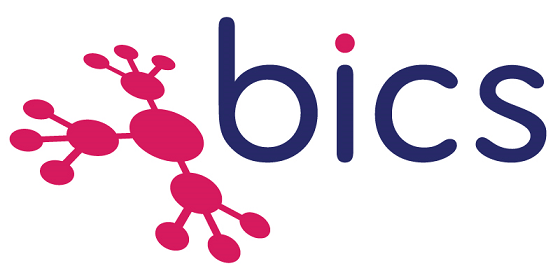 It is not for lack of interest, according to several European stakeholders that are refusing to give up on the underperforming technology. About 70% of projects handled by Avnet Silica, a chip developer, include a request for NB-IoT connectivity, says Cyrille Saulet, a sales manager at the company. Customers are demanding capabilities that do not come with the non-cellular Sigfox and LoRa, according to BICS, the international carrier unit of Proximus, a Belgian operator.
Saulet and BICS representatives were speaking to reporters on a pre-arranged Zoom call this week. The problem, as they see it, is that NB-IoT has still not ticked some important boxes. International roaming has been overlooked, coverage remains patchy and costs have been too high. SFR, a French operator that weighed in with some written observations after the Zoom call, is in broad agreement.
A business's first contact with consumers often establishes the foundation for long-term success. In an increasingly digital marketplace, application-to-person (A2P) communication facilitates this initial impression. CPaaS solutions bridge this gap and make sure that companies remain in front of their audience at all times. Whether it's SMS content about an upcoming retail promotion or a two-factor authentication (2FA) code for access to an app, A2P channels are becoming more ubiquitous. Mitto has emerged from this field as a leader in providing a tailored CX for their clients. Mitto's solutions are found in some of the largest social media, eCommerce, and on-demand services companies in the world.
Prior to enabling their SMS solution via API, Mitto was a wholesale provider that managed global traffic for other communications entities. As these wholesale customers expanded further into major markets and emerging regions, Mitto continued to engineer their existing platform to ensure traffic was routed effectively – including constant analysis of routes that would be fastest and to avoid routes that would encounter latency.
"The truly unique element of our platform is that we have test devices that we've placed in various parts of the world," explains COO, Ilja Gorelik. "We constantly receive information from the devices by sending test SMS content that gives us real-time feedback about the quality of the routes through which we would direct our customers' traffic. We have AI powering this constant feedback from tens of thousands of test devices. That feeds into our monitoring system, which then proactively decides which route will be used for each destination."