Get the latest announcements from MEF Members across the mobile ecosystem globally in this weekly review of member news…
Global cloud communications software and solutions provider IMImobile PLC, announced that Mercedes-Benz India has integrated WhatsApp Business as part of its customer communications strategy. Mercedes-Benz now uses WhatsApp to streamline the test drive booking process and provide information about the latest vehicle models via their customers' preferred communication channel.

Chaitanya Devalapally, EVP APAC at IMImobile, commented, "WhatsApp Business offers a new and more convenient way for consumers to communicate with brands. Mercedes-Benz has recognized the importance of embracing newer digital communication channels to automate customer interactions and reduce operational costs. Conversational customer engagement, service and support present a huge opportunity for businesses, more so now than at any other time. We look forward to working with Mercedes-Benz to further optimize its customer experience."
Covid-19 has forced the BPO (business process outsourcing) industry to discard many of the established practices and embrace solutions that can enable their customer care agents to work remotely without compromising on quality of service and security of customers. Speaking to Mint, Ankush Gangwani, global director of product management, business collaboration at Tata Communications, throws light on how Indian BPO industry is gearing up for the new normal and the role his company is playing in facilitating the change.
Work from home is not a temporary solution. It is going to be permanent. BPOs are increasingly looking for digital customer experiences. Captive BPOs (a subsidiary with offshore operations) are going heavily on digital customer experience and trying to automate things. They are working on a branch at home experience where the whole discussion between customer and agent can take place over a video call. This is especially happening in MNCs outsourcing to India. Third party BPOs (handle calls for multiple clients) are being pushed to operate 24×7 by their clients. The number of calls has increased as consumers are spending more time online. We have migrated 104 customers using our cloud customer experience product to a secure work from home environment. There are like 7 to 8 technologies that we have bundled to offer a complete solution to BPOs.
Keysight Technologies, Inc. (NYSE: KEYS), a leading technology company that helps enterprises, service providers and governments accelerate innovation to connect and secure the world, and Mavenir, the industry's only end-to-end cloud-native network software provider for 4G/5G networks, announced that Mavenir has selected Keysight's 5G user equipment emulation (UEE) solutions to accelerate the development of software for 5G radio access network (RAN) and 5G core (5GC) platforms.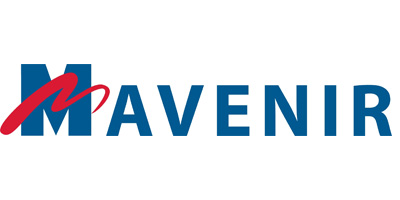 "Mavenir and Keysight support an industry in transformation that needs flexible tools for validating the performance of virtualized 5G radio access and core network functionalities," said Giampaolo Tardioli, vice president and general manager of Keysight's network access test group. "Keysight's 5G UEE platforms enable Mavenir to validate the end-to-end performance of cloud-native RAN and 5GC software solutions, critical in the delivery of agile solutions that support more than twenty-five communications service providers (CSPs) committed to deploying O-RAN compliant networks."
To help foster continued and effective conversation that drives positive outcomes during these challenging times, Mitto has launched its Texting for Good campaign, offering qualifying nonprofits, advocacy groups and brands free-to-discounted SMS services when they are able to demonstrate a direct focus on taking action to improve racial equality, provide support or information-sharing during the COVID-19 health crisis, or other social good programs.

"With movements like the powerful efforts to improve racial injustice in the U.S., consumers expect brands, nonprofits and other organizations to share transparent and direct communication around what they are doing to help, as well as how others can best serve their communities and country in the upcoming months and beyond," said Andrea Giacomini, CEO of Mitto. "Mitto launched our Texting for Good campaign to provide these organizations with an effective way to keep the conversations going with their current communities and continue to expand their reach."
Patrick Roussel, executive vice president of MEA Mobile Financial Services with the company, explained in the release that the new mobile banking service grew out of the company's original Orange Bank money transfer service launched in 2008.
The original intent of the company was to help those without access to the usual banking services, often helping those who lacked employment contracts or identification as they worked in more informal jobs.
Roussel said in the release that the new project is the result of the collaboration with NSIA, the Ivorian banker-insurer that mostly works with business markets. NSIA "wanted to take advantage of the adoption of digital in financial services to better address individual customers," according to Roussel, which he called a "winning bet" for the company.