Before the virus had an impact globally, we were seeing growth in IoT of up to 20% per year. Enterprises could see the clear value of IoT applications and adoption was on the increase. There was significant market  potential and a high degree of confidence that 25m global IoT connections by 2025 would be achieved. In a short space of time, the ecosystem has needed to rethink its approach to IoT with the economic fallout and lost business confidence that implies lower levels of investment.

MEF sought the opinion of thought leaders in the IoT space to test the hypothesis of whether there would be a prolonged downturn in IoT take up or whether new opportunities would emerge fuelled by a challenging set of market conditions.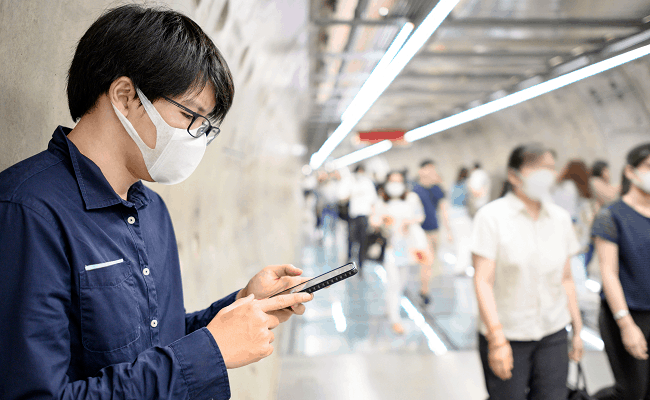 Adrian Baschnonga, Associate Director, EY
The COVID-19 pandemic will hit enterprise spending levels in the near-term as IoT projects are deferred while organizations prioritize business continuity, employee well-being and IT resilience. Even so, mobile IoT revenues will be relatively less impacted compared to other segments across fixed and mobile telecommunications.
In fact, many drivers of the long-term shift towards IoT are becoming more pronounced as a result of the crisis. EY enterprise research shows that improved data management alongside increased productivity and business efficiencies were the leading rationales for enterprise IoT investment before the pandemic. COVID-19's dramatic impact on enterprises – from the rapid shift to home working to increased reliance on digital channels and disruption to supply chains – actually puts a renewed emphasis on the positive outcomes that IoT can provide.
Ultimately, COVID-19 is forcing organizations in various industries to accelerate their existing digital transformation programs. From an IoT perspective, this means that many use cases are now coming into much sharper focus. Innovative capabilities in healthcare – from patient data collection to connected hospitals – have all assumed a much greater importance, for example. Across industries, IoT solutions that enable remote working, monitoring and diagnostics can all help enterprises recover and thrive in the future.
Yet making the most of this new sense of urgency will require IoT providers to adapt their approach. Ensuring that product portfolios reflect fast-changing enterprise needs is critical, while the ability to collaborate across industry boundaries with a range of ecosystem partners will also become more much important. As new technologies such as 5G redefine what is possible via IoT, service providers should also take steps to educate their customers on new opportunities for innovation. By refocusing their customer interactions in this way, service providers can help organizations reframe their future with the help of IoT.
Sylwia Kechiche, Principal Analyst, IoT, GSMA Intelligence
It is still early days to fully size the impact of the current pandemic on the global economy, not to mention IoT. The degree of uncertainty is still high – from the overall economic impact (as such IMF has recently revised down its economic outlook) to changes in consumer spend, and how enterprises in different verticals respond to the 'new normal'.
On the demand side, the picture isn't rosy. The Manufacturing PMI (Purchasing Manager Index), measuring the health of the economy, has nose-dived. This reflects low business confidence. Consumer confidence indexes have plummeted too, due to growth in unemployment and limited spending power. On the supply side, production has been impacted as manufacturers had to deal with supply chain disruptions, often looking to find alternative providers. China's rapid re-opening has helped remedy some of these issues. But, in the longer-term, enterprises will look to build yet more resilience into their supply chains to be able to 'track and trace' and have visibility of their assets.
Government measures put in place, are holding back project installations across all sectors and have underlined the importance of 'out-of-the-box' services that just work and can be easily deployed without specialists present. We expect connected vehicles to be the most impacted sector across consumer IoT.  However, what the current crisis has proven is that companies that have already embarked on the digital transformation journey are faring much better. According to our 2019 IoT Enterprise Survey, 65 per cent of companies deployed IoT as part of their digital transformation agenda. Some of the planned deployments, especially for SMEs, will either never happen or be put on hold. But the impact differs by verticals. The retail sector, for its part, will be forever changed, as the move to online channels accelerates. Smart health, including prescribed and non-prescribed medical devices, will grow even faster than we would have expected just six months ago. Telemedicine and remote patient monitoring are two areas that will be prioritised in developed nations. Similarly, smart buildings as a sector will change. Working from home practices are here to stay and this will have an impact on office space requirements, but at the same time health and safety measures will have to be put in place to ensure those who return to the workplace are not placed at risk.
We foresee that the immediate downturn will result in longer-term IoT adoption as enterprises will look to achieve business benefits – cost reduction, increase in revenue. As history has shown, every crisis leaves a long-lasting legacy in terms of faster innovation and a 'new normal'. Covid-19 will accelerate the move to digital and companies adopting IoT, AI/ML and 5G amongst other technologies to drive digital transformation.
Find out more on the impact of Covid-19 in our IoT connections forecast >
Elson Sutanto, Principal Analyst, Juniper Research
The Covid-19 pandemic has highlighted to the technology industry, and the verticals that they collaborate with, that implementation of Digital Transformation (DT) is urgently and rapidly needed for a variety of pressing reasons. One major reason is to remotely manage assets or people, in order to save time and reduce potential harm to staff, particularly for industries such as manufacturing and healthcare.
Given the current pressure on the National HealthCare System (NHS) to treat Covid-19 patients, as well as regular patients who would routinely visit hospitals to have their medical conditions addressed; we are seeing further light shed on the use cases for connected medical equipment. Such equipment can help to lighten the burden of this significant pressure placed upon the NHS via the remote monitoring of healthy vitals of patients via wearables. This approach is extremely effective, particularly for elderly people who are at high risk of contracting Covid-19 if they visit hospitals.
If we look at Israel, we can see that it is playing a major, leading role in the development of digital health. The pandemic has brought together Israeli scientists, innovators, investors and government to explore using digital solutions to prevent the spread of Covid-19. Israel's Binah.ai for example, is an AI powered, video based health and wellness monitoring tool which tracks, in real-time, remote vital signs (e.g. oxygen saturation, respiration rate, etc captured by a smartphone camera).
Furthermore, we are now discussing DT in a different context to the context that previously existed in a pre-covid19 world. The Digital Health sector's tackling of covid-19 currently highlights both the need to simplify digitisation and determine clear use cases for technology adoption to build efficiencies under stable and sustainable business models. The value of capturing data also needs to be greater than the cost of collecting that data, and this is formula is crucial for driving progressive success in DT.  Lastly, security of data, and connected devices, as use cases of remote monitoring of people and assets increase in the short and long term will be high on the agenda of many. Numerous device vendors are already having to apply security, and encryption of data, to address security vulnerabilities from the outset, rather than add these on after the devices have been deployed. Covid-19 continues to serve undoubtedly as a major catalyst in the formation of ongoing innovative, technologically driven solutions.
https://mobileecosystemforum.com/wp-content/uploads/2022/07/MEF-Day-One-104-Large-1.png Colley, CEO, Pod Group
Pod Group, like other providers of advanced network technologies for IoT applications, has witnessed the impact of COVID-19 on the demand for enterprise connectivity solutions across the globe, both for better and for worse, depending on the sector.
Whilst some projects have been delayed or put on hold as a result of the pandemic, particularly in industries such as retail, tourism, hospitality, and leisure, these have mainly affected short to medium term IoT revenues. On the other hand, some sectors are thriving. The boom that we have seen in the demand for advanced connectivity solutions in recent months in healthcare and supply chain organizations shows that the IoT market is still very much alive and growing.
The prevailing result of a survey we conducted in April this year indicates that COVID-19 will spark a new wave of automation technology in industry and the workplace. Harnessing automation is giving businesses the opportunity to look beyond the most commonly cited advantages of such technology in order to adopt it as part of a wider strategic push for digital transformation. Aggregating and analysing data from real-time sources is key for driving smart business insights in the age of the customer, and advanced IoT connectivity solutions form an integral part of such a strategy.
Matt Arnott, Principal Analyst, Transforma Insights
Throughout 2020 Transforma Insights has been conducting an exercise to forecast the market opportunity for IoT over the next ten years. The global response to COVID-19 has had a profound effect on these forecasts.
In the early years of our forecast the economic consequences have the greatest impact as deployment disruption, supply chain interruption and reduced end user spending take their toll on growth. However, opportunities will exist, and not just in applications that support telemedicine and remote working. Indeed, the economic instability created by COVID-19 may indirectly create areas of growth.
Responses to the economic fallout of the pandemic have varied, but government stimulus programs have frequently earmarked funding for projects that will be relevant for IoT. Notably, China, the EU, South Korea, Canada, and others have allocated additional financing for expanding 5G infrastructure – draft legislature in the US has indicated similar priorities. The acceleration of 5G adoption will provide an opportunity for companies with the capabilities to harness the technology whilst others struggle to keep up with the increase in pace.
Another common theme amongst these stimulus packages has been environmental health. Humanity's effect on the environment has been brought into the spotlight over the past few months as those subject to lockdown have taken solace in the cleaner air, empty streets and reduced noise pollution that have become the norm. Several governments have expressed the desire to maintain a cleaner environment, so investment in environmental monitoring may well increase as polluters are incentivised to monitor and reduce their emissions and governments use sensors to ensure targets are met.
Of course these areas are a mere scratch at the surface of the total IoT opportunity created by COVID-19, and further discussion on the topic from Transforma Insights can be found here.
If you would like to contribute a comment to this article contact us at editorial@mefmobile.org or leave your thoughts in the replies below.
Download exclusive Whitepapers from MEF looking at all aspects of the IoT Ecosytem – including IoT Security, The impact of Covid-19 and the Identity of Things.