Get the latest announcements from MEF Members across the mobile ecosystem globally in this weekly review of member news…
Rich Business Messaging, powered by Rich Communication Services (RCS), is poised to be the new wave of messaging technology, offering enhanced features like read receipts, video, group chat and paying for services. In order for it to live up to its potential, service providers and businesses must provide consumers with the information they need to verify the authenticity of Rich Business Messaging chatbots and the conversations they represent.

"RCS has the potential to significantly elevate business-to-consumer engagement by establishing a solid foundation for Rich Business Messaging," said Richard Jacowleff, CEO and President, iconectiv. "It is essential to get the chatbot onboarding right, ensuring robust authentication and building a strong trust factor with consumers to ensure the reach and effectiveness of Rich Business Messaging is not undercut."
Kaleyra supports the Italian Red Cross (Croce Rossa Italiana, CRI) with a free text-message servicedesigned to help volunteers and citizens dealing with the emergency caused by the spread of COVID-19.
Through a single number, 4353535, the CRI association can recruit health workers in the affected areas, effectively manage queries from citizens, as well as communicate more quickly with all its volunteers in urgent situations. The toll-free number can be reached by all local operators, facilitating the booking of essential medical services through text messages.

"There are many challenges that this pandemic poses to the community we live in, and we want to do everything we can to help. In these trying times, the Red Cross is doing an incredible job, and we thought of putting our platform at their disposal, to support them in their fight against the Coronavirus," explains Dario Calogero, CEO, and founder of Kaleyra. "If there are other organizations or associations out there who need a similar solution, we want them to know that we are here to help. We are prepared to use our global presence to support their initiatives to control the spread of the Coronavirus disease."
All of us at mGage hope you, your teams, and your families are staying healthy and safe during these unprecedented times.  We understand your business is likely facing a lot of challenges amid the global coronavirus outbreak. Customers shuttered at home and not out shopping; events cancelled; these are all unexpected challenges to normal, day-to-day business functions.
Just when you think your marketing and advertising strategy is obsolete, consider the fact that with most people working from home – and glued to their mobile devices for news updates. Shifting your outreach strategy toward cost-effective SMS messaging can help you stay in front of existing customers and potential new ones. Here are some ways your brand can use text messaging to help minimize the impact of social distancing on your business.
Communicating effectively and efficiently is going to be vital in maintaining customer relationships. Use SMS messaging to let your customers know that it is your top priority to keep them informed of any changes your business may incur that will affect them. Tangible examples of how your organization is working to support "business-as-usual" can reinforce customers' loyalty to your brand over your competitors.
Chief Executive Officer Jon Prideaux caught up with DirectorsTalk for an exclusive interview to discuss their results and the trends they are seeing during the COVID-19 pandemic.
You spoke to DirectorsTalk earlier this month following your trading update and you've released your 2019 results today. One of the things we spoke about last time was the impact the COVID-19 pandemic was having on people's behaviours and how that was possibly driving increased volumes for the company. Firstly, can you update us on any trends that you're seeing as the COVID-19 lockdowns widen and more and more people are being restricted to their homes?
One of the leading indicators in our business is new users and new subscribers and mostly, we see a pretty steady stream of new users and subscribers coming into the system, every month it's about 1.5 million new people make their very first transaction.
When you've got this on a daily basis and you can see a direct correlation between when the countries' go into some sort of lockdown or shelter at home status, there's an immediate spike in those new subscribers or new users. It's concentrated really, specifically, in streaming video so people obviously wanting to sign-up to new paid tv services, it's concentrated in things like gaming whether that's on consoles or PC's and some extent app stores where I guess people are accessing those services.
"Well never stop communicating," says Yuri Fiaschi, VP of Sales of Infobip. From modest beginnings in Croatia, Infobip has established itself as a global leader in omnichannel communication for brands, helping companies leverage messaging channels, and tools to better engage customers, enable security and authentication, provide customer support, and build loyalty.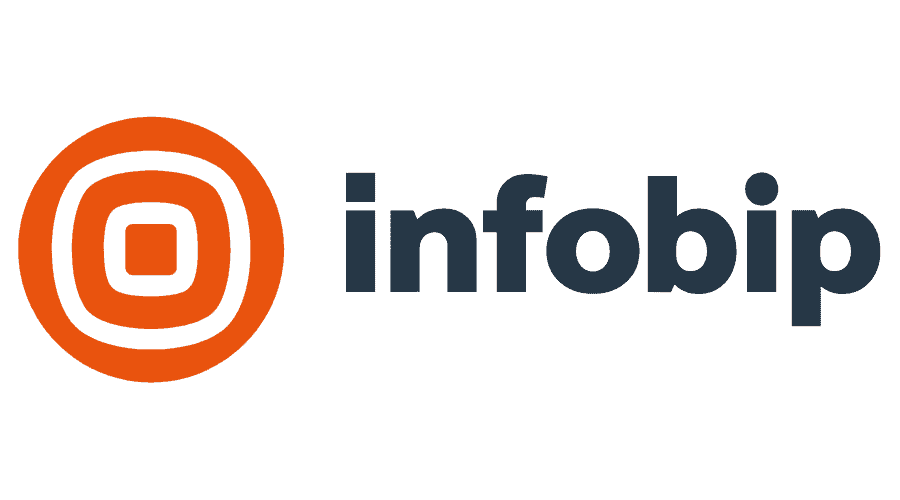 Carriers can work with Infobip's omnichannel solution for email, voice and chat communications in one place instead of different vendors, providing timely, relevant and personal messages. Infobip has the capacity to reach more than seven billion devices in 190 countries and staffs 65 offices on six continents, with headquarters in London and Vodnjan, Croatia.
In this podcast Fiaschi provides an overview of the company, including a new focus on providing customers with a "holistic cloud-based communications strategy". Fiaschi discusses today's opportunities in the CPaaS market and looks at emerging 5G and AI possibilities and impact.