Get the latest announcements from MEF Members across the mobile ecosystem globally in this weekly review of member news…
As a payment mechanic, DCB now dominates the VAS market, accounting for 62% of total spend in 2018, increasing to 73% by 2023. The VAS market itself is worth $25.63 billion in 2018, and is projected to increase to $29.35 billion in 2023.
So finds the latest research by Mobilesquared in conjunction with Telemedia magazine, which on interviewing 124 DCB and VAS service providers worldwide has found that DCB is now a real force to be reckoned with in payments.
According to report author Nick Lane: "Despite the carrier billing market expanding by $5.7 billion over the forecast period, this is significantly smaller growth than expected for a number of reasons highlighted during the research process."
Lane cites new services not emerging quickly enough, regulation negatively impacting customer flows and mobile operators still looking to receive in excess of 10% per transaction, as the key drags on DCB growth.
"In Europe [the MNO take]figure typically stands between 10-15%, but beyond Europe, it is not uncommon for mobile operators to still request in excess of 50%. The target figure needs to be closer to 5%," says Lane. This, he aserts, is one of DCB's biggest headaches, along with on-boarding of new merchants taking up to 18 months in some markets.
Global Message Services is pleased to announce further Global expansion through the official partnership with GolanTelecom in Israel, which expands GMS' presence in the Middle East.

Commenting on the partnership, Golan's VP Engineering Sharon Dahan said: "Considering the growth in social media, international e-commerce, and other services, A2P is becoming more crucial for mobile operators. Having GMS as a single point of access for all types of international messaging traffic, helps to optimize our operational expenses and improve the quality of services we provide".
The partnership enhancing Golan's ability to prevent fraud, spam delivery, phishing and spoofing activities, while all abnormal traffic activities are reported to the operator.
"Expanding our business to Israel is an exciting step for GMS. Known for its prominent startup culture, this market will provide us great opportunities to further grow our expertise, and potentially adopt brand new solutions, while catering to the needs of our clients", – GMS' Managing Director, Iurii Makarenko said.
Onfido, an identity verification platform, and ForgeRock, a provider of digital identity, have announced a partnership to integrate Onfido's combined Digital Registration, Identity Verification and Authentication solutions to ForgeRock's CIAM platform.
Together these tightly integrated services reduce friction for customer registration and onboarding, creating a single identity profile that can be leveraged across an organization's entire digital estate. This Digital Access as a Service (DAaaS) can be used for authentication at many different points in the digital customer journey. Knowing a customer's true identity from the start allows businesses to provide a more personalized customer experience while protecting them from fraud.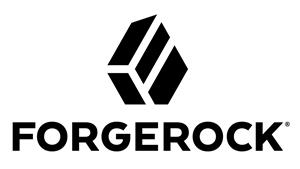 "Disparate identity systems spread across many applications and services are proving challenging for many of our customers," said Ben Goodman, Senior Vice President of Global Corporate and Business Development at ForgeRock. "Offering customers a strong validated identity at the start of the customer journey not only reduces their fraud exposure, but drives increased revenue from simplified onboarding experiences and more personalized interactions."
Neustar®, Inc., a global information services company and leader in identity resolution, has been approved as an initial Secure Telephone Identity Certification Authority (STI-CA). As an STI-CA, Neustar is authorized to issue the digital certificates used by communication service providers to authenticate and verify telephone calls — a key element in the fight against illegal caller ID spoofing.

The Federal Communications Commission (FCC) has long been encouraging the telecommunications industry to address the scourge of spoofed calls, and the industry's response has resulted in the development of the STIR/SHAKEN standards and framework.
"Neustar has accepted the responsibility of operating as a certification authority to ensure that the industry is able to accelerate the deployment of STIR/SHAKEN to meet the FCC's December deadline as a co-author of the STIR standards, a key contributor to the SHAKEN framework and the exclusive operator of the ATIS robocall testbed," said James Garvert, Neustar Senior Vice President and General Manager of Caller Identification Solutions. "We see the adoption of STIR/SHAKEN as a key step in the effort to further protect both consumers and enterprises from phone scams and restore trust in telephone calls."
More than 44 million U.S. adults currently have hearing loss and the amount is increasing faster than the population growth rate. As the new provider of the Telecommunications Relay Services Numbering Directory for Internet-based TRS (iTRS) in the U.S., iconectiv is helping to ensure that people with hearing and speech impairments can continue to rely on landline and mobile phones to communicate.

Under a U.S. government contract, effective Dec. 7, 2019, iconectiv began operating the TRS Numbering Directory for iTRS services on behalf of the Federal Communications Commission (FCC). Fixed, mobile, VoIP and other authorized service providers rely on the TRS numbering directory to route calls to U.S. residents who are iTRS users.
"iTRS is a vital public service that many Americans rely on every day to connect with friends, family, businesses and government agencies," said Richard Jacowleff, CEO, iconectiv. "Our new role highlights iconectiv's leadership and commitment in ensuring that consumers can continue to trust and rely on the critical telecom services that they use every day."