Diego Conforti, CCO of Digital Virgo, shares 10 tips and facts about the opportunity presented by Direct Carrier Billing. 
Digital Virgo is unique in the telecom payment ecosystem since the Group is one of the rare players to have a 360° worldwide experience on payment, monetization and marketing; the three main challenges of Mobile Payment for Telecom Operators and Merchants.
Here are my 10 tips for ensuring a bright future for DCB, where all key players work on building a long-lasting and responsible digital ecosystem.
A Universal Payment Method
With more mobile phones than credit cards in the world, especially in developing countries, Direct Carrier Billing (DCB) is a real opportunity for Merchants of goods and services. A direct monetization link to more than 7 billion people worldwide.
Adapted to new lifestyles
Direct Carrier Billing fits perfectly to new consumptions' trends coming from mobile usages. Entertainment apps and services, urban convenience with Ticketing, RCS, Audience monetization…
Modhey Al Sabah, Chief Government Affairs and Business Development Officer, at Zain Kuwait (first mobile telecommunications company in Middle East and Africa) announced last month: "the launch of PlayVOD in Kuwait is another example of Zain's pioneering approach to delivering the most compelling user experiences as we transform to become a fully integrated digital lifestyle provider."
Benefits From The Growing Demand For OTT Content
According to a report published by Allied Market Research in September 2019, the global over-the-top (OTT) market garnered $97.43 billion in 2017 and is estimated to garner $332.52 billion by 2025, growing at a CAGR of 16.7% from 2018 to 2025.
With more and more Premium content platforms available in developing markets and emerging countries, the need for a comprehensive payment method that could accommodate different price points does boost Direct Carrier Billing.
A Great Opportunity For Mobile Operators
In a world where everything is about data consumption – even voice calls – Direct Carrier Billing is an opportunity for Mobile Operators to be part of the content monetization ecosystem rather than just being a Giga Bits provider.
According to a study from Juniper Research released in April 2019, consumers spend via carrier billing mechanism is expected to rise from $28 billion last year to nearly $90 billion by 2024. The study claimed that carrier billing deployments would benefit both carriers and content publishers; allowing the former to generate a revenue stream from content while enabling the latter to gain subscribers by using carrier marketing channels.
Solid Revenue And Growth Perspectives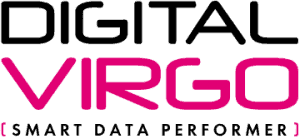 According to Technavio in a recent research, Direct Carrier Billing will witness an incremental growth of US$ 20.14 billion globally for the period 2019-2023, with an Annual Compounded Gross Rate of 12.56%.
Smooth User Experience
Direct Carrier Billing offers the most frictionless user experience when it comes to digital services monetization, with a seamless flow and clear purchase funnel for a better conversion rate for Merchants.
Data-Driven Business Models & Processes
Direct Carrier Billing became increasingly sophisticated, being heavily based on big data and business intelligence, from digital marketing and campaigns targeting to customer segmentation or billing rate optimization.
No More Fraud
The age of reason is here! The rise of fraud and rogue behaviour from some content distributors or affiliation networks has prompted the market to react, with a combination of regulators' decisions and the deployment of various advertising monitoring and anti-fraud solutions by mobile operators and responsible players.
Protecting the consumer
Besides monitoring solutions, it is key to implement proper customer care tools and to ensure full transparency for the end-user when it comes to the content editor or distributor, transaction history, etc.
The Best is yet to come
The overall DCB experience is to reach another level with the rise of 5G, with quicker and richer journeys, easier identification and payment confirmation.
MEF's MeetUp kicks off AfricaCom 2019 on 11th November with guest speaker Horatio Huxham asking 'who owns the data?' and networking drinks supported by Digital Virgo.
The place to meet everybody who's anybody in African telecoms and technology. AfricaCom brings together 14,000 attendees, 450 speakers and 400 exhibitors.

MEF Members get 25% discount on delegate passes – Find out more.