Why global enterprise messaging is a Sinch

MEFTV talked to Robert Gerstmann, chief evangelist and co-founder, during MWC19 about CLX Communication's rebrand to Sinch.

The new identity integrates all the products and services that were previously marketed under the CLX, Symsoft, Sinch, and Vehicle brands within a single new offering, designed to redefine how enterprises engage and interact with their customers.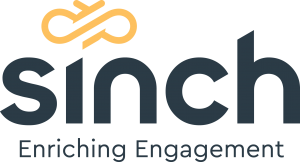 That's important because today's consumers want to talk to brands and businesses in the same way that they talk to their friends and family members. It follows that connecting with them on their mobile devices requires content and services that are both personal and relevant.

"We are all about enriching engagement. In other words, helping enterprises enrich their conversations with consumers.  We used to do that with a humble text message but over the years we've added voice and video capabilities and more higher end services – personalization, number masking, verification, so much more services on top of he transport that we do. The rebrand to Sinch is not so much a change in strategy for our company, but emphasizes the trajectory that we are on."
Watch the full interview now.
For more unique interviews, opinions, panels and webinars, subscribe to the MEFTV YouTube channel, and stay up to date with MEF Members and the global mobile ecosystem.