Get the latest announcements from MEF Members across the mobile ecosystem globally in this weekly review of member news…
Orange deputy CEO for mobile financial services Paul de Leusse (pictured) urged Africa's mobile money providers to get around the table to discuss interoperability if they are to successfully expand into merchant payments on the continent.
During a media event at MWC19, de Leusse pointed to merchant payments as a major opportunity for mobile money providers but warned large businesses were unwilling to strike separate deals with each operator.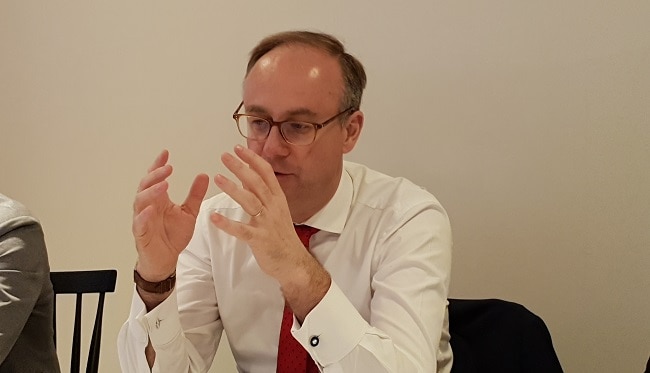 "The larger the network is, the easier it is for us to gain more clients. If we want to develop merchant payments, the merchants won't discuss with MTN, Orange, Airtel and so on. They want to discuss with one scheme," he added.
Orange already has an interoperability deal in place with MTN and the company aims to develop similar partnerships with other operator groups.
Zeotap, the global mobile data company, has announced a data sharing partnership with Lifesight, a location intelligence platform and data company in Asia.
Under this partnership, Lifesight's offline behavioural data will complement Zeotap's newly launched and robust 'purchase intent data,' which gives brands a precise view of the purchase intent of a potential customer.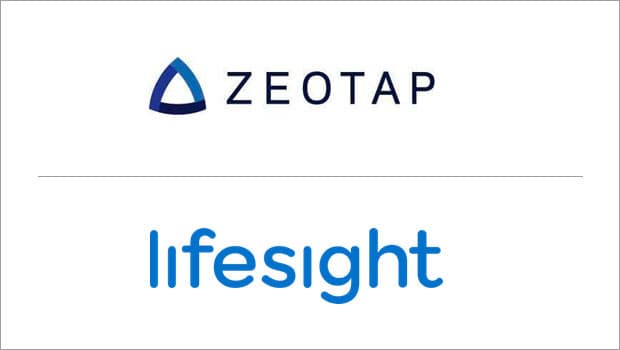 Lifesight's client portfolio will complement the existing data offering from Zeotap, tapping close to 400 million profiles in the Indian market. Zeotap will be able to provide high-performing mobile-based audience segments based on real-world behavioural data to its clients, to optimise business ad spend and make better decisions.
Projjol Banerjea, Co-founder and CPO, Zeotap, said, "We are happy to welcome Lifesight and their data into our intelligence tech platform ZeoCore. We handpicked them after successfully proving the accuracy and quality of their data, and we're looking forward to the many joint success stories to come."
Seattle-based Syntonic  has shouldered into the Asia Pacific, Middle East and Africa under a new collaboration with Bridge Alliance, which is a leading mobile consortium that operates in 34 countries across these regions.
The agreement paves the way for Syntonic to develop a white-labelled and customised version of its International Roaming Service.
This agreement marks the first SAFR integration partnership in Brazil since the launch of SAFR in July 2018. NIST ranked SAFR as one of the top facial recognition algorithms in the world for "Wild Faces" FNMR, complementing its outstanding 99.8% accuracy rating against the University of Massachusetts' database for Labeled Faces in the Wild (LFW).
"Entering into this partnership with Bridge represents another major strategic step for Syntonic as it helps us to monetise our revenue generation platform with tier-one carriers located across the globe," Syntonic chief executive officer and managing director Gary Greenbaum said.
"We see this partnership as another strong endorsement of our unique mobile offering," he added.
Digital transformation providers Syniverse and Tata Communications extend their relationship to create the first fully-managed, end-to-end IPX network interconnection partnership. It will offer operators better visibility, customer service and control of the data flowing across their interconnected networks.

"By joining forces with Syniverse, we're one step closer to our goal of creating an environment where everything and everyone can become seamlessly connected, anywhere in the world," said Anthony Bartolo, chief product officer, Tata Communications.
"As our customers leverage next-generation IoT and mobility services to drive their digital transformation, they need a solid foundation to ensure that they are able to capture, move and manage information seamlessly and securely worldwide. The powerful combination of Tata Communications' and Syniverse's capabilities and global reach will enable them to do just that."
The mobile marketing automation platform, CleverTap, today announced it has chosen, Vonage (NYSE:VG), a business cloud communications leader, to enable additional user engagement channels directly from CleverTap's mobile automation platform via Nexmo, the Vonage API Platform. With this partnership,  clients can easily build personalized omnichannel communications experiences throughout the entire customer life cycle at scale, creating valuable customer relationships and enhanced engagement.
"CleverTap provides some of the world's largest companies with the best-of-breed mobile marketing solutions to help them create a seamless customer experience", said Sunil Thomas, co-founder and CEO of CleverTap.
"Nexmo's proven expertise in the cloud communications space, combined with its ability to swiftly leverage the latest technological advances, makes Nexmo a key partner for us. CleverTap customers can focus on building differentiated engagement strategies that win without having to worry about operational issues such as security, deliverability, and reliability.