Get the latest announcements from MEF Members across the mobile ecosystem globally in this weekly review of member news…
Route Mobile, a cloud-communication platform service provider and a Member of Oracle PartnerNetwork (OPN), today announced collaboration with Oracle Marketing Cloud, part of Oracle Customer Experience (CX) Cloud Suite, which empowers organizations to take a smarter approach to customer experience management and business transformation initiatives.

"Being a technology-driven cloud communications platform provider means staying ahead of the innovation curve with innovative products and strategic partnerships. We intend to continue to ensure seamless delivery of SMS messages to companies so that they can have deeper mobile customer engagement with two-way SMS communication, which makes the interaction more engaging and generates an excellent customer experience," said Rajdipkumar Gupta, MD and Group CEO, Route Mobile.
"We are excited about this collaboration. We believe that Oracle Responsys customers will benefit from our quality A2P SMS routes across the globe, proprietary cloud communications platforms and domain expertise. We will aim to ensure every enterprise is armed with a cloud or on premise solution. We plan to leverage this platform to tap, offer our innovative products, and support customers around the world by utilizing the Oracle Responsys platform at a global scale."
Cambridge-headquartered mobile payment company Bango has launched a new product for app developers.
Bango Marketplace allows app developers to increase user acquisition and revenues by focusing their marketing.
The platform will be available globally, with Bango's team working from its Cambridge head office, as well as its San Jose, Tokyo and Seoul bases.
Ray Anderson, chief executive of Bango, said: "The Bango Marketplace is a unique place where app developers and merchants can use customer segments to more than double the effectiveness of their marketing spend.
"It enables mobile operators to safely and securely monetise their payment data in ways that were previously impossible.
In 2019, conversational commerce is poised to take over the mobile retail industry, as AI-driven interfaces are slated to exponentially improve the customer experience, writes, Andy Shirey, Senior Product Marketing Manager, OpenMarket.
Advancements in mobile technology continue to drastically change the retail industry as the years go by. But 2019 is going to see a particularly profound transformation as richer, AI-driven interfaces turbocharge a trend already sweeping through retail.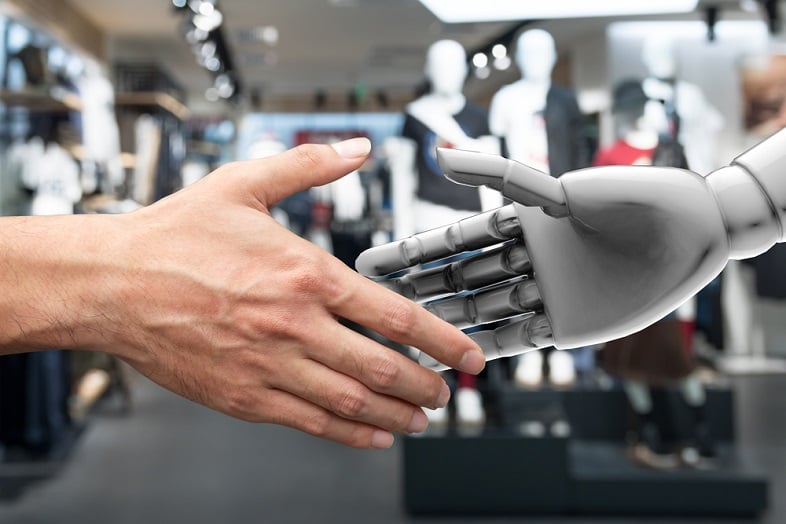 Conversational commerce refers to the way retail brands and consumers are connecting with each other through mobile messaging and chat apps – from SMS, to WeChat, to Amazon Alexa. Consumers can chat with store representatives, get customer support, receive recommendations, offer feedback, and make purchases – all from within one interface.
AI has always been a part of this conversational commerce story – but the ever-improving capabilities of AI are now coming to one of the most important interfaces in consumers' lives: the text inbox.
Neustar, Inc., the leading trusted, neutral provider of unified marketing intelligence, revealed the findings of a media effectiveness evaluation that analyzed advertising channels for 70 US. movies, representing a majority of wide-release box office sales. The analysis covered eight different marketing channels – TV, online, display, online video, paid Facebook advertising, out of home advertising (OOH), radio, print and paid search – representing $1.8 Billion in total marketing spend.

On average, movie studios spend $27.4 million to market their releases. The study showed that while TV remains a powerful megaphone, with 82 percent of the budget dedicated to the channel, it was only responsible for 42 percent of media-driven box office revenue. Digital media, on the other hand, was responsible for nearly half (46 percent) of media-driven box office revenue, but only 14 percent of marketing budgets. This makes digital media—with four percent more sales than TV at just a third of the cost—the most efficient medium in the studio marketing mix.
For ensuring effective communications between Singapore's migrant workers and their families back home, VivoHub, Singapore-based mobile-services provider, has partnered with Tata Communications, a global digital infrastructure provider.

Through this partnership, VivoHub's mobile app VivoBee will transform into a one-stop suite of mobile services designed to meet the needs of Singapore's one million migrant workers.
"With the help of the cloud-based Tata Communications MOVE platform, VivoHub has now become a mobile virtual network operator (MVNO) without having to make capital investments in its own mobile network infrastructure or service management. The company operates as an MVNO of StarHub, a leading mobile network operator in Singapore, and leases its network capacity to offer mobile services in the country," said Tata Communications in a press release.