In the run up to this year's Meffys we are profiling the finalists in the different categories.  Today its the turn of the Market Award for Consumer Trust, recognising organisations that are paving the way for creating a more trusted environment and experience on mobile for consumers.

The winners will be announced on October 19th 2015 in at a Gala Dinner taking place in London,  hosted by the legendary musician, beat-boxer and musical mastermind, Beardyman
Consumer trust is a huge, industry issue and a key focus for AVG — the online security company™ for devices, data and people. In February 2014, AVG was one of the first companies to launch a short data privacy notice, a 'nutrition label' style notice that aims to inform users of what data an app collects, as well as why and for what purpose, it may be shared. This notice now sits across all of AVG's mobile apps; and as a company, AVG has been championing the practice within the industry ever since.  
This year, AVG will launch a one-page AVG Privacy Policy for its products that is even simpler, clearer and more transparent about what information is collected on users, and why. Rather than the reams of text many companies have in place, the updated One-Page Privacy Policy uses plain, ordinary, human language, to respond to the questions consumers want answers to and has been designed to be easily readable on a mobile device.
F-Secure Freedome is a new kind of simple but powerful online privacy and security app. Freedome provides malware protection, anti-tracking and a VPN encryption in one intuitive designed app. Freedome offers a one-button solution to enable privacy, remove geo restrictions, offer Wi-Fi security and safe surfing.  More than a personal VPN, Freedome is a full featured mobile security app that protects devices, data and identity.
Freedome creates a secure, encrypted tunnel from the device to the F-Secure Cloud making the connection invisible in the Wi-Fi network and the data unreadable. Freedome also scans for malware, tracking cookies and other online threats, providing protection from harmful sites, trackers and apps that want to forward data without the users consent.
Mobile developers are seizing the opportunity to publish their apps instantaneously to a global audience. But until recently, there was no easy way to provide consumers with age and content ratings that they can trust and which reflect their local cultural standards. That all changed in March when Google Play announced its deployment of the IARC rating system.   IARC is a streamlined global classification system for app developers and storefronts, administered by many of the world's game rating authorities, helping to ensure the consistent accessibility of established, trusted age and content ratings by today's mobile users.  
According to recent surveys, 69 per cent of U.S. parents prefer ESRB ratings compared to the one-size-fits-all proprietary classifications used by other mobile storefronts. In Germany, USK assigns age ratings and over 80 per cent of parents say those ratings would be helpful if assigned to apps.  In the rest of Europe, 74 per cent of parents agree that PEGI ratings should be similarly assigned. The IARC rating system is the ideal solution for app consumers, developers and storefronts the world over.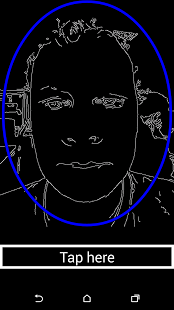 iProov Verifier is the world's first easy-to-use, yet highly secure system to authenticate a mobile user to an online service.  For the very first time it delivers an experience which makes no demands on the user but is outstandingly resilient to cyber-attack.  It innovates by combining the convenience of biometrics, the ubiquity of smartphones and the security of advanced machine learning to deliver authentication-as-a-service to content and commerce providers throughout the mobile ecosystem.
iProov authenticates using face verification, delivered through a carefully crafted user interface. Its key breakthrough is an outstanding ability to detect attempted forgeries.  This is crucial to making face verification viable – our faces are everywhere, readily available to any attacker to copy and replay. Detecting this is a very hard problem, which iProov has solved for the first time.  Our app flashes a sequence of colours on the device screen, and streams video of the user back to our servers in the cloud.  We peel the reflection of the coloured light from the user's image and examine it using advanced machine learning to confirm it comes from a live, physically present human face.  Nothing to remember, nothing to do, and it works on any brand of smartphone
LockByMobile is a mobile-based anti-fraud and card control solution enabling cardholders to secure their ATM, Debit, Credit and Prepaid cards, anytime, anywhere. It features locking and unlocking of any enrolled payment card in real-time with a swipe of their finger on their mobile phones.
From the simple and intuitive user interface, cardholders are able to: – Lock/Unlock the card in real-time with a simple swipe of the finger – Limit which transaction channels can be used (e.g., ATM, In-store purchases at point-of-sale terminals, Internet, Mobile, etc.) – Define an amount threshold (daily, weekly, monthly or by transaction) – Limit the merchant categories where the card can be used (e.g., hotel, restaurants, airlines, etc.) – Limit the transactions to certain locations (countries or cities) and currencies  Using Voyager Innovations' proprietary, patented and Payment Card Industry-Data Security Standard (PCI-DSS) certified platform, the solution can be used thru a mobile application that can be downloaded via Google Play or Apple Store. SMS and USSD versions are also made available for feature phones.
The winners will be announced at a Gala Dinner taking place on 19th October at the prestigious Rosewood Hotel – a stunning 5 star venue in the heart of the city.

Tickets are on sale now – be sure to book your VIP table for a front row seat and join the who's who of the mobile industry at this year's celebration.