Get the latest announcements from MEF Members across the mobile ecosystem globally in this weekly review of member news…
Arelion is con­­­­­­­­­­verging its IP and optical layers with the deployment of Cisco's 400G QSFP-DD bright optical modules in its IP backbone.
The first regional reach deployment spans 675km between Stockholm and Copenhagen over a third-party optical open line system (O-OLS). Following testing and successful trials, the deployment is part of the acceleration of Arelion's plans to provide customers with cost-optimised performance and capacity.
Dariusz Solowiej, VP Network Technology & Customer Operations at Arelion says: "The deployment of Cisco 400G QSFP-DD bright optical modules will ensure cost-effective, high-performance connectivity for our customers and help us grow our network in scale as we continue to connect the world. In addition, the coherent pluggable modules also help us achieve our sustainability goals through improved energy efficiency and redeploying redundant hardware assets."
Bill Gartner, SVP and General Manager, Optical Systems and Optics at Cisco adds: "Almost four years ago, Cisco established the mission to redefine the economics of the internet through innovative products and solutions, like routed optical networking. Together, we are helping Arelion achieve impressive cost savings and greater efficiency with Cisco 400G QSFP-DD bright optical modules."
Shenzhen, China, 14 Aug 2023 – ZTE Corporation (0763.HK / 000063.SZ), a global leading provider of information and communication technology solutions, in collaboration with China Mobile Research Institute and China Mobile's Zhejiang Branch, has recently completed the successful application verification of 5G-A Reconfigurable Intelligent Surface (RIS) at the cycling stadium for the 19th Asian Games in Hangzhou. This accomplishment stands as a highlight of the telecommunication network guarantee for the upcoming Asian Games.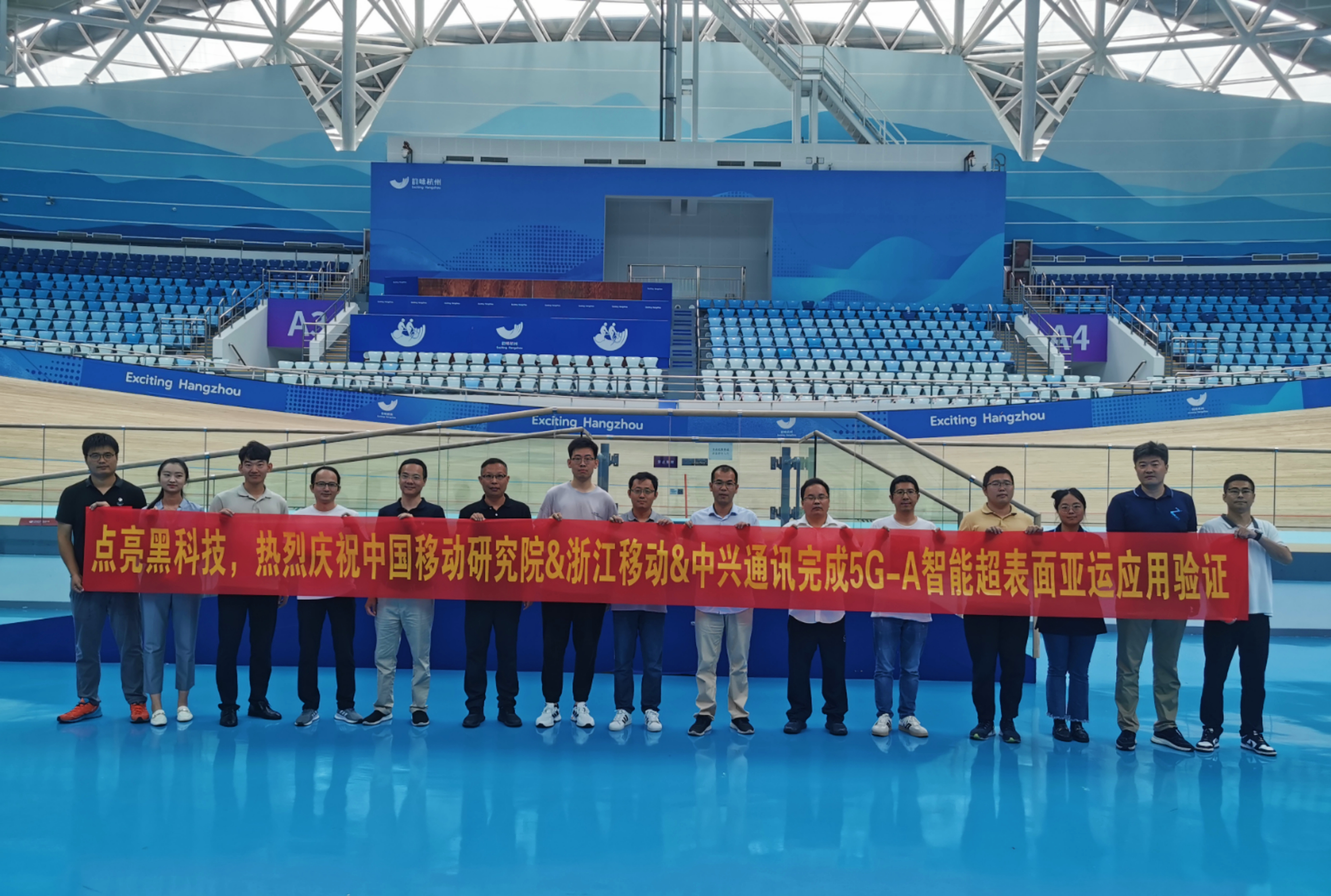 The 19th Asian Games will kick off in Hangzhou in September. As the official telecommunication service partner of Asian Games, China Mobile provides network guarantee. With the upsurge of HD live broadcast and other services, the requirements of high-quality network coverage in stadiums pose new challenges on operators. How to reduce network construction difficulties and investment costs while guaranteeing network quality, has become a major problem for operators.
Global cloud communications platform Infobip has published its third annual Environmental, Social, and Governance (ESG) report. Infobip continues to make significant progress across all its ESG initiatives while pursuing ambitious profitable growth. Over the last year, Infobip has advanced on its ESG journey in several areas.
Silvio Kutić, CEO at Infobip, comments: "At Infobip, we believe that we have the responsibility to minimize our potential negative impact on the environment and to have a positive and meaningful impact on the communities in which we operate. Our clients and potential clients continue to ask us to share our practices and successes in ESG, pushing us to be even stronger and to have even more impact. In 2023 we will work to finalize the ESG strategy and set a roadmap with targets and goals we plan to achieve in the following years. Incorporating ESG principles in our everyday work and long-term business strategy might not always be easy, but it is a must."
Twilio has unveiled its collaboration with OpenAI, the pioneer in AI research. This integration means that over 300,000 Twilio clients can harness the power of OpenAI's GPT-4 to offer enriched customer interactions.
For small businesses, this translates to a game-changing moment in how they understand and engage their customer base.
But it's not all about innovation without oversight. Both Twilio and OpenAI recognize the importance of responsible AI development. Twilio ensures businesses retain full control over customer data, emphasizing privacy and security. The company also works with trusted partners who uphold stringent privacy standards.
Integrating Twilio and OpenAI's GPT-4 marks a pivotal moment for customer engagement. For small businesses, it's an invitation to dive deep into AI-driven personalization, enhancing customer experiences and setting new benchmarks for success. As AI continues its upward trajectory, tools like these provide a roadmap for businesses, big and small, to navigate this evolving landscape.
TAMPA, Fla.–(BUSINESS WIRE)–Syniverse, "the world's most connected company,"® has received a 2023 IoT Evolution Private Wireless Network Innovation Award from IoT Evolution World, the leading publication covering Internet of Things (IoT) technologies, for its Private Wireless Network solution.

"Organizations like using private wireless networks because they offer secure bandwidth, but they can also isolate devices from connecting beyond the network's border," said Andrew Davies, CEO of Syniverse. "As 5G networks and the Internet of Things continue expanding worldwide, it will be crucial for devices to roam locally and internationally while being able to reconnect to private networks when needed. Our Private Wireless Network capabilities allow devices — and the businesses that rely upon them — to eliminate those types of communication issues, ensuring safe and seamless connectivity no matter the location."