Get the latest announcements from MEF Members across the mobile ecosystem globally in this weekly review of member news…
Wing Bank (Cambodia) Plc. has just integrated IPification one-click phone verification for their users in the country. Wing Bank, one of the major digital banking players in Cambodia, is using the solution to streamline new user registration. IPification is the leading global provider of mobile IP address-based identity solutions.
"With its full coverage in Cambodia, we're very proud to have seen great results in our partnership with one of the fast-growing financial institutions such as Wing Bank. We'd love to thank Wing Bank for their trust and joining our mobile authentication revolution, it's amazing to have someone of their stature as a partner."
— Stefan Kostic, IPification CEO.
Having been founded in 2008, Wing Bank is driven by the vision to provide every Cambodian with convenient and secure access to relevant digital solutions for the improvement of their daily lives. With IPification in their arsenal, they aim to deliver on this promise.
Wing Bank continues to lead Cambodia's digitalization by introducing secure and customer-friendly solutions. With IPification, a one-click authentication and fraud-prevention system, the bank is improving its Customer Experience.
Deutsche Telekom, e&, SK Telecom (SKT), and Singtel have entered into an agreement to establish a global telecoms AI alliance. The purpose of this alliance is to leverage AI technology in order to unlock new business opportunities and drive industry growth. The four companies have signed a multilateral Memorandum of Understanding (MoU) in which they have agreed to collaborate on the development of a platform for new AI tools.
One of the main objectives of this partnership is to improve existing telecoms services and facilitate the deployment of digital assistants through the use of AI technologies. Additionally, the operator groups plan to combine their expertise to support each other in deploying AI in their respective markets.
To assist in the development of the AI platform and explore co-investment opportunities, a working group will be formed under this partnership. Leadership appointments for the entity will also be discussed within this working group.
Independent operating model will enhance shareholder value, and enhance the operational and carbon efficiency of passive tower infrastructure supporting the reduction of MENA's carbon footprint
Doha, Qatar; Kuwait City, Kuwait; Dubai, UAE: Ooredoo Q.P.S.C. ("Ooredoo") – Ticker: ORDS announced that Ooredoo Group has entered exclusive negotiations with Mobile Telecommunications Company K.S.C.P. (Zain Group) and UAE based TASC Towers Holding to combine their approximately 30,000 telecommunication tower assets in Qatar, Kuwait, Algeria, Tunisia, Iraq and Jordan into a jointly owned independent tower company in a cash and share deal.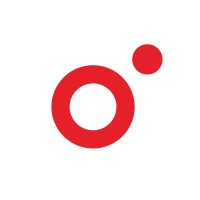 This new partnership will form the largest tower company in the MENA region. The enlarged tower company will continue to operate as an independent and standalone entity providing passive infrastructure as a service throughout the region with a focus on operational efficiencies, synergies and reduction of carbon footprint.
Both Ooredoo and Zain will retain their respective active infrastructure, including wireless communication antennas, intelligent software, and intellectual property with respect to managing their telecom networks.
Twilio has extended its relationship with AWS to advance its predictive AI capabilities.
Announced at the AWS Summit in New York, the extended partnership bolsters the value proposition of Twilio CustomerAI – a generative AI solution launched last month.
The solution extracts data from a customer's conversations with sales, service, and marketing teams via large language models (LLMs). That data – which may include intent, sentiment, and qualitative insights – then filters into the customer's Golden Profile in Segment, Twilio's customer data platform (CDP).
With all that data inside those Golden Profiles, end-users can now apply Amazon SageMaker to further their understanding of customers. SageMaker offers machine-learning-powered tools, which Twilio customers can now access out-of-the-box, thanks to the strengthened partnership. Those tools will sweep through profile data and anticipate customer actions, supporting proactive customer retention campaigns and initiatives to spotlight VIP customers.
By surfacing more customer insights, Twilio aims to promote the close relationships many customers have with local businesses on a digital scale.
Popular messaging app Viber has partnered with ICONIQ to bring users a new way to connect with an AI robot companion. Created by ICONIQ, Kuki is an AI character known for its entertainment value, having previously acted as a brand ambassador for H&M and modelled for Vogue. Now, with its integration into Viber, users can chat and interact with Kuki directly on the app.
According to Rakuten Viber CEO Ofir Eyal, AI is becoming increasingly prevalent in the messaging app industry, and the company is excited to support its development. Rather than functioning solely as an assistant, Kuki's purpose is to provide entertainment and companionship. Users will be able to engage in open-ended conversations with Kuki, accessing activities such as tarot card readings, games, horoscope predictions, and more.