Get the latest announcements from MEF Members across the mobile ecosystem globally in this weekly review of member news…
Rakuten Mobile announced the start of full-scale sales in Japan for Symworld™ CPaaS SMS API, its enterprise mobile short messaging service developed by Rakuten Symphony Singapore, a subsidiary of Rakuten Symphony.
Symworld™ CPaaS SMS API allows companies to send SMS (short messages) to customers' mobile phones and smartphones with individual, consolidated and scheduled SMS delivery available. Developed and operated in-house by the Rakuten Group, this service offers carrier-grade SMS delivery at one of the lowest price points in the industry at 8 yen per message (excluding tax).
On January 30, 2023, Rakuten Mobile rolled out the full-scale launch of the Rakuten Mobile Business Plan, a mobile carrier service for business customers. With Symworld™ CPaaS SMS API and more, the company will continue to further strengthen its service offerings for business customers.
Rakuten Symphony is globally deploying open-interface communication platforms based on its track record of building state-of-the-art infrastructure. SMS is characterized by high delivery and opening rates, and in addition to its convenience for business, Rakuten is developing this service because demand is increasing for SMS as an emergency contact measure. Symworld™ CPaaS SMS API was launched by Rakuten Symphony in July 2022 and has already been deployed by global companies in Europe and the United States.
Numeracle™ Inc. ("Numeracle" or the "Company"), the pioneer of Verified Identity™ and Entity Identity Management™ ("EIM") for communications, today announced the introduction of its Number Check feature. An enhancement to the Company's EIM platform, this new feature provides visual confirmation of identity presentation across the wireless ecosystem.
On a mission to establish trust in communications, Numeracle introduced the concept of EIM in 2018. Built on a Know Your Customer ("KYC") framework, Numeracle's EIM platform enables brands and authorized agents of a brand or brands to manage identity for communications. This includes the protection and management of brand reputation, the association of brand identity to outbound communications, and more.
"Verified Identities utilizing our Number Reputation Management solution can expect an average of 97% of their numbers to remain free from incorrect identity display or negative reputation," said Anis Jaffer, Chief Product Officer, Numeracle. "For the remaining 3% of impacted numbers, ongoing visibility and remediation are delivered as part of our standard offering. But for those instances when you absolutely need to visually confirm exactly how a call is being delivered, live in the moment, beyond a reputation ratings dashboard, we now introduce Number Check."
Telekom Srbija group, the leading telecom operator in the Balkans region, and IPification, the leading global provider of mobile IP address-based identity solutions, have partnered to offer seamless Quick registration in the country. The major betting company MeridianBet is the first to onboard this solution and offer it to its users.
Striving to always improve their customer experience and satisfaction, integrating innovative solutions such as the IPification Quick registration was a logical next step for Telekom Srbija.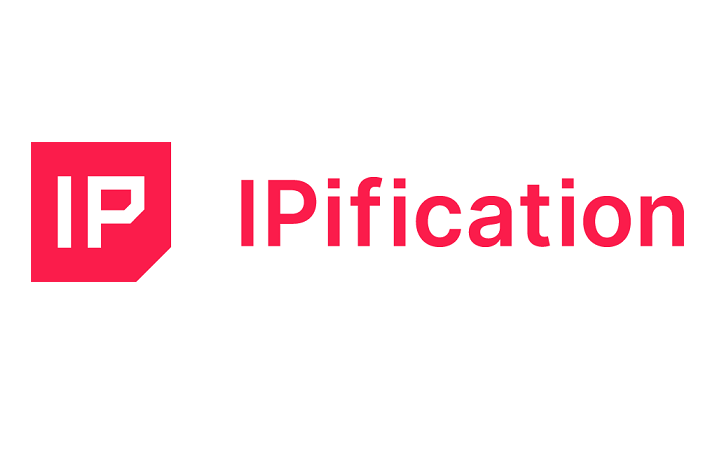 "The service developed with IPification puts at the center what is very important to users in the digital world: simplicity and speed of use with complete security of their data in accordance with all legal norms. Through mts, Telekom Srbija continuously strives to bring mobile service customers the best that new technologies can offer, thus creating added value and improving customer experience," said Natali Delić, Chief Strategy and Digital Officer (CSO, CDO) and Executive Board Member at Telekom Srbija.
"We're delighted to integrate our mKYC solution with Telekom Srbija and Meridianbet as the first to deploy it for their users. I'm looking forward to hearing about the results this partnership produces in one of the largest customer bases in Serbia. Team IPification is looking forward to additional service providers doing the same," said Stefan Kostic, IPification CEO.
A new study from Juniper Research, the foremost experts in payments, illustrates how today's $5.3 trillion eCommerce market will continue to expand rapidly; driven by increased usage in developed markets, and significant adoption in emerging markets. As eCommerce continues to outperform brick-and-mortar retail, new and evolving payment systems will enable much greater access to the eCommerce landscape; creating significant vendor opportunities.

With an increasing variety of payment options available to consumers, eCommerce vendors must offer the most attractive payment methods for their customers. Given the cost and complexity of integrating a large number of payment options, merchants must strategically select which payment methods best support their objectives, such as BNPL (Buy Now Pay Later), to increase average order value.
Research author Cara Malone remarked: "eCommerce providers must understand their customer bases to a greater extent; offering the payment options customers want and removing undesirable options. In practice, this means working with eCommerce payment platforms that do not only understand and support the most common payment types in each country, but also recognise how these vary by vertical & target demographic. Understanding this can substantially improve the payments experience."
Mavenir, a network software provider building the future of networks with cloud-native solutions that run on any cloud, and i2i Systems, a 5G network software provider for CSPs, have announced a partnership to drive collaboration for open RAN in Türkiye.
"This partnership further strengthens the open RAN ecosystem and is intended to deliver the appropriate level of localisation required to accelerate the delivery and adoption of open RAN in Türkiye. The collaboration with i2i Systems will support operators in building open and disaggregated architecture for containerised, cloud-native, AI-driven, automated networks," says BG Kumar, president of Mavenir's access networks, platforms, and MDE.
"Open RAN is a key market requirement for CSPs as they build their 5G networks. With Mavenir, i2i Systems intend to work closely with operators to adapt cloud-native containerised microservices open RAN solutions to fit the local market requirements", says Osman Meral, i2i Systems chief technical officer. "With our shared vision for innovation and customer satisfaction, we are poised to deliver cutting-edge solutions that meet the unique needs and requirements of CSPs in Türkiye."
Ooredoo, a key contributor to national corporate social responsibility initiatives, has announced a partnership with Seashore Group that will see both parties collaborate on a major campaign to promote green living and sustainability.
The Recycling Programme was announced during the Qatar CSR Summit, held in Doha from 16 to 18 May 2023.
Thani Al Malki, Chief Business Officer at Ooredoo Qatar,
At Ooredoo, we believe that technology and sustainability can go hand in hand. This initiative is strongly aligned with Qatar's National Vision 2030 and is a testament to our ongoing efforts to promote environmental protection and social responsibility. We are proud to partner with Seashore Group to help reduce the environmental impact of electronic waste and promote sustainable practices in the community.
Sinch, which powers meaningful conversations between businesses and their customers through its Customer Communications Cloud, today announced the global extension of high quality direct connections by offering IP Connect internet protocol (IP) connectivity between global service providers. The new service expands Sinch's direct connect voice footprint into Europe, Asia, Africa, the Middle East, and Latin America.
IP Connect offers a direct connection between the originating and terminating providers networks for two-way call completion with consistent feature functionality end-to-end — no other intermediate carriers enter the call path. Plus, IP Connect service is transcoder free — meaning delivery of a high-definition voice connection with an overall quality of service at peak performance levels and improved customer engagement.
"Direct connections matter," says Nick Reifschneider, Sinch Voice vice president of service provider products. "We've invested in strong networking interconnections and routing capabilities to establish IP Connect for delivering worldwide direct connections for global service providers — giving them access to high quality two-way voice calling. Now providers can win back voice traffic from freemium and arbitrage providers, while building value, trust, and loyalty with their existing customers."
As Poslovni Dnevnik writes, the Croatian Infobip Shift conference, aimed at developers, will have its very first US edition on Tuesday, May the 23rd in Miami. The Perez Museum, a recognisable landmark of Miami, will host speakers, companies and visitors who mostly come from the US, South America and Europe.
With its first event on another continent, this absolute favourite Croatian developer conference will take a big step towards achieving its goal – connecting and strengthening the global developer ecosystem.
"After months of organisation, everything is finally ready for the Croatian Infobip Shift conference in Miami and I believe we have a great event ahead of us that will showcase Shift to the American developer audience in the proper way. The conference is smaller in size than the one we have here in Croatia, but its content and programme remain in line with our high standards, which is how we want to stand out on the challenging American tech scene. We've prepared an impressive list of speakers, since we want to present ourselves as being top quality and leave a real impression following the first edition, and I'm sure that we're going to achieve that on Tuesday," Nikola Radisic, the head of the Shift Miami project at Infobip, stated.