Get the latest announcements from MEF Members across the mobile ecosystem globally in this weekly review of member news…
Bango PLC has been awarded the King's Award for Enterprise: International Trade, recognising the advertising technology group's excellence and achievement in global trade over a sustained period.
The company's blue-chip client base, including Amazon, Microsoft and Google, use Bango technology to expand their customer base and grow revenues, with the vast majority of Bango revenue generated in markets outside the UK.
Bango chief executive Paul Larbey said in a statement: "This is a real honour for Bango and recognises the pivotal role the Bango Platform plays in helping the world's largest companies find new paying customers.
"Our products benefit hundreds of millions of people around the world, making international trade integral to our business as we strive to achieve our mission of being the technology behind every payment choice. Receiving a King's Award for Enterprise is something which everyone at Bango can be immensely proud of."
Numeracle™ Inc.  the pioneer of Verified Identity™ and Entity Identity Management™ for communications, today announced the return of its "Tuesday Talks" podcast for its third season focused on digital and brand identity, debuting April 25, 2023.

Numeracle's Tuesday Talks podcast launched in 2021 as part of the Company's ongoing efforts to educate and empower consumers, businesses, and policymakers on issues related to call blocking & labeling, communications delivery, telecommunications standards and regulations, and entity identity. The Tuesday Talks live podcast features expert guests from across the industry, including carriers, regulators, consumer advocates, and technology providers, who share their insights and experiences on the latest trends and best practices.
"We say it at the beginning of every podcast, but the true purpose of Tuesday Talks is to bring truth and light to topics, like identity management, that are not fully understood by the industry but critically impactful to the day-to-day and long-term outcomes of every communications program," said Rebekah Johnson, Founder & CEO, Numeracle. "Since the podcast's launch, watching our Numeracle expert hosts grow from two to four, reflecting on the amazing breadth of topics we've covered thus far, and gearing up for the rockstar lineup of guest presenters we have in store for this season, I am both excited and honored to continue to share our voice with our listener base."
The meeting between Apple CEO Tim Cook and Bharti Enterprises Founder and Chairman Sunil Bharti Mittal, has sparked an excitement about the future of Apple and Airtel's relationship in India and Africa.
In an hour-long meeting, the two leaders expressed their satisfaction over the long-standing relationship between the two organizations and reaffirmed their commitment to work together in the emerging markets of India and Africa.
Apple has completed 25 years of its operations in India, and with the Apple opening its two consecutive company owned stores in a quick succession, first one in Mumbai (April 18) and the second in Delhi (April 20), it's clear that the company is ramping up its expansion efforts in India.
The Indian market holds huge potential for Apple as the country is one of the fastest growing smartphone markets in the world.
Clickatell, a mobile messaging and chat commerce pioneer, has introduced the world's first Chat Commerce Platform as a Service (CCPaaS), which enables companies to capitalize on chat commerce opportunities. The new platform enables businesses to communicate, connect, and transact with consumers over existing messaging networks.
The CCPaaS platform allows for comprehensive, authorized commerce experiences within popular messaging environments including WhatsApp, Apple Messages, SMS, and USSD. This latest Clickatell product will help businesses stay ahead of the conversational commerce trend and help them capitalize on the potential that chat commerce brings to the market.
Pieter de Villiers, CEO, and Co-Founder at Clickatell said: "The launch of Clickatell's Chat Commerce Platform as a Service marks a significant milestone in our company's mission to revolutionize customer engagement and facilitate frictionless commerce within messaging apps." He added, "As the first of its kind, CCPaaS sets a new standard for the future of chat commerce and reinforces Clickatell's pioneering position in the industry."
Infobip, the global cloud communications platform, has partnered with leading British retailer Asda to support its customer communications for grocery and online orders teams by launching the largest RCS (Rich Communication Services) business messaging traffic in the UK.
The new initiative will help to support messaging across the full online customer journey, including order confirmation, delivery times and substitutions. The roll-out has made Asda the first major UK grocer to launch RCS business messaging in the UK.
Commenting on the new initiative, Martin Coates, comms product manager from Asda said: "Ensuring our customers receive exceptional customer service is a key focus for us and we're excited to be the first retailer to offer this innovation to customers. The idea is that that by providing customers with that additional peace of mind, we'll boost customer engagement and reduce the number of failed deliveries."
"Infobip's CX workshop helped us identify how to improve Asda's entire customer journey through automation, AI, rich conversational communication, and a customer-first approach, which has led to this first step into RCS business messaging."
Krešo Žmak, VP products, from Infobip: "Asda is now the first UK grocer to stand out from the competition in this way, elevating its customer engagement and attracting higher engagement rates. The next generation of messaging is here, and it is set to provide consumers the features and functionality they look for in chat apps, in the comfortable confines of their mobile device's native messaging platform, and from branded and verified sender they can trust."
Calling and messaging app Rakuten Viber has announced the gradual launch of Viber Pay, its real-time account-to-account (A2A) money transfer service, in Cyprus.
With the addition of this fintech feature, the platform aims to consolidate its position as a super app and further its growth trajectory. The Cyprus launch follows the initial function presentation in Greece and Germany in July 2022, and being a secure, easy-to-use feature that enables money transfers from country to country, it is expected to be appreciated by users with relatives, friends, or business partners in these regions.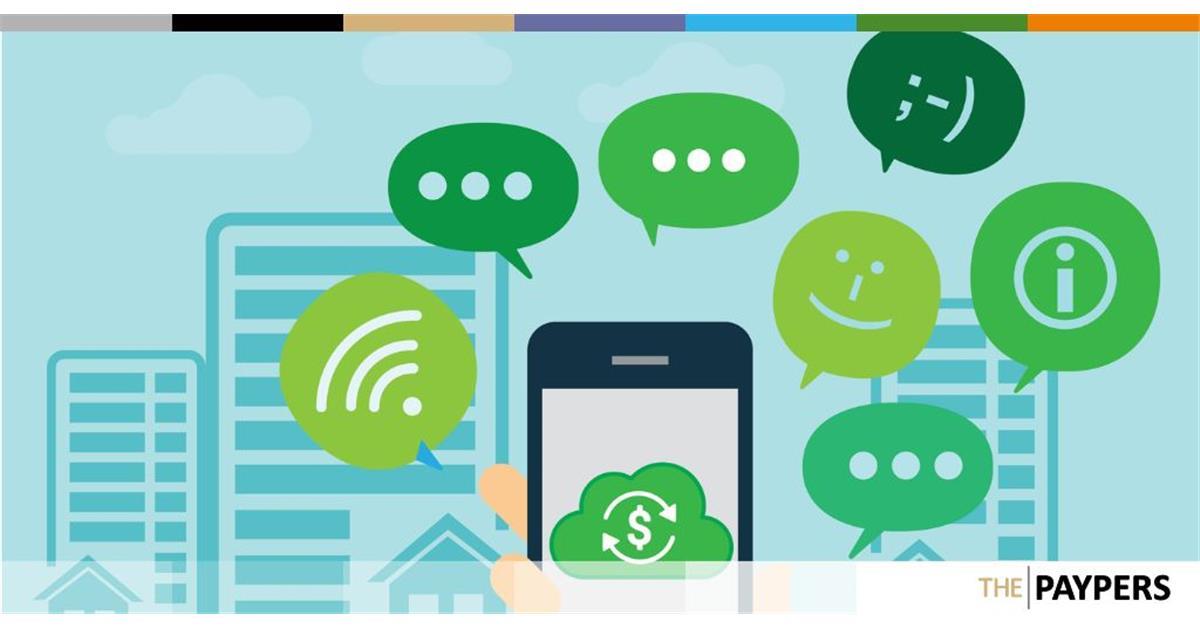 Commenting on the announcement, Ofir Eyal, CEO of Rakuten Viber advised that with the addition of these fintech capabilities, Viber is set to expand its utility and value to users, adding that user-friendly payment features will enable them to connect, interact, and transact across borders without leaving the messaging platform. As per their statement, Viber's security, and privacy protection together with the high standards of payment services of its partners help create a simple and secure alternative for conducting personal and business transactions within the app.