Find out the week's top mobile stories from around the world. Headlines this week include…  blockchain, unified communications, digital payments in India, IoT  and much more…

Device authentication, also known as multi-factor and two-factor authentication, is an increasingly popular way of verifying a person's identity data online. Although this method mitigates the common security breaches caused by knowledge-based authentication, it also comes with a host of potential problems.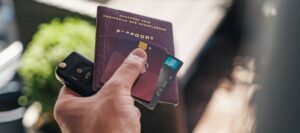 In recent years, enterprises have transitioned to Unified Communications (UC) solutions to reduce operating expenses, increase revenues, and strengthen customer relationships. Unified communications improve the quality of decision-making process by coupling various tools into a single platform. Also increase in technological advancements such as cloud computing, internet of things (IoT) are further adding spotlight for the market to flourish.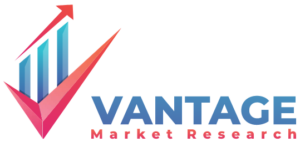 India's digital payment market is expected to more than triple to $10 trillion by 2026, according to the latest study by digital payments firm PhonePe and Boston Consulting Group (BCG).
At present, the study said, 40% of all transactions in India are digital, and payments worth $3 trillion were processed by digital instruments in 2021. This does not include payments made for financial services, corporate business payments, and government payments.
The global Internet of Things (IoT) in construction market size is expected to reach USD 26.79 Billion in 2028 and register a robust revenue CAGR over the forecast period, according to latest analysis by Emergen Research.
Steady market revenue growth rate can be attributed to increasing adoption of Internet-connected device in the construction industry to address common workplace concerns. The construction industry is increasingly deploying IoT technology in order to overcome flat productivity, more schedule overruns, decreased margins, and increasing competition in the industry. Advancements within the fields of sensors technology, embedded code, property tools, and machinery related to IoT in construction industry offers preventive maintenance along with more advanced benefits and operational features.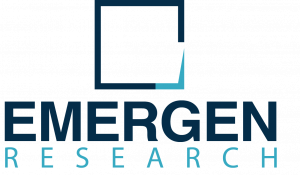 India is home to over 500 million (50.3 crores) OTT consumers, although the number of paid subscriptions could be 5 crores, an EY report recently said. As per market estimates, these platforms are also fetching more than Rs 5,000 crore annually. This explains why brands are exploring new avenues to engage with consumers, particularly through branded content production on video subscription platforms.
Branded content is produced or paid for by the advertiser brands. Unlike ads that talk about the brands' USP, this content engages the target audience through emotive storytelling with a casual reference or a logo placement in the story.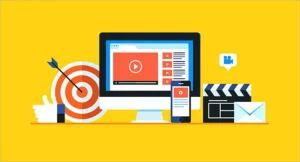 The long-rumored Google Duo and Google Meet merger is actually happening. Google officially confirmed the move on Wednesday, explaining in a blog post that the goal is to create a "single video communications service" and that the Duo brand will go away in favor of Google Meet.
While the Google Duo brand is dying, it sounds like the Duo codebase will live on as the basis for the new Google Meet. Google says that "existing video calling features from Duo are here to stay" and that "in the coming weeks, we're adding all the Google Meet features to the Duo app, so users can easily schedule a video meeting at a time that works for everyone, or continue using video calling to instantly connect with a person or group. Later this year, we'll rename the Duo app to Google Meet, our single video communications service across Google that is available to everyone at no cost."