Get the latest announcements from MEF Members across the mobile ecosystem globally in this weekly review of member news…
Ooredoo has signed a partnership with Evina to provide anti-fraud solutions for customers.
The company stated the importance of staying up to date with the latest technologies to combat fraudulent activity online and that digitalization gies hand-in-hand with cyber security. The partnership will continue to protect customers and give them the peace of mind to enjoy a secure, transparent, and most of all, convenient, digital experience.
Evina provides MNOs, merchants, ad networks and payment gateways worldwide with the most advanced cybersecurity solutions for mobile payments and advertising. By effectively fending off fraudsters, complaint rates decrease, brand image is protected, and new markets are opened up while revenue increases.
Evina's product suite boosts turnover by dealing with fraud in the right way across more than 60 countries and involving tens of millions of transactions daily.
We've been discussing the death of the cookie for a long time. Google announced plans to entirely phase out third-party cookies within two years. And although Google's privacy pivot is a win for privacy-conscious consumers; it's a headache for retailers who rely on these third-party cookies to advertise effectively.
At Cheetah Digital, our goal is to always get brands to focus on building out a zero-party data strategy. And the reason is simple: this preference data comes directly from the consumer so there are no intermediaries – no guesswork. They're telling you exactly what their preference is. It's psychographic data that includes your customers' values, attitudes, interests, and personality traits.
Unlike first-party data like first and last names and mobile numbers, which remain pretty static, zero-party data relating to attitudes and life stages continually evolves. So you have to keep understanding and collecting.
Cheetah Digital's recent  2022 Digital Consumer Trends Index shows a whopping 86 per cent of consumers are becoming increasingly sceptical when it comes to their data privacy. Meanwhile, 63 per cent of Australian consumers do not trust these platforms with their data.
Consumers also want brands to spend more on their loyalty offering and less on Facebook advertising, a recent survey has revealed. So what does this mean for retailers who want to drive revenue while providing their customers with more personalised experiences?
Another week, another push for RCS – but this time, things are getting more urgent. According to a report from Upstream, RCS is slowly starting to evolve into the next generation marketing channel for MNOs and advertisers, a boon for operators, aggregators and marketers.
According to Upstream, RCS messaging allows MNOs and advertisers to create highly targeted media-rich messages that can be heavily personalised to engage and convert users. Performance metrics, including open-rates and message interactions, can also be used to help advertisers optimize their content for maximum impact.
This emerging trend toward rich mobile messaging comes as third-party cookies, once the cornerstone of digital marketing, are to be retired permanently. Advertisers that can no longer tap into third-party cookies as a means of reaching wide audiences with broad but often superficial marketing campaigns will instead turn their attention to creating engaging and highly personalized experiences to grow their first-party customer base.
Mavenir's voice, text and multimedia services 'purpose-built for fully automated cloud environments'
Mavenir announced Thursday that Telefónica Hispam (Hispanoamérica) has selected the company to supply IP Multimedia System (IMS) Core services for fixed and mobile networks in Mexico, Colombia, and Chile. The IMS Core solution will be deployed on TCloud, the companies said. TCloud is Telefónica's own private telco cloud infrastructure, providing cloud-native core voice, messaging and multimedia functions in Telefónica's Latin America deployments.
Mavenir says its cloud-native IMS is "purpose-built for fully automated cloud environments." The cloud-native suite provides zero-touch network automation (ZTNA) and a fully containerized app environment for more effective scaling and agility as Communication Service Providers (CSPs) move to 5G services, according to the company.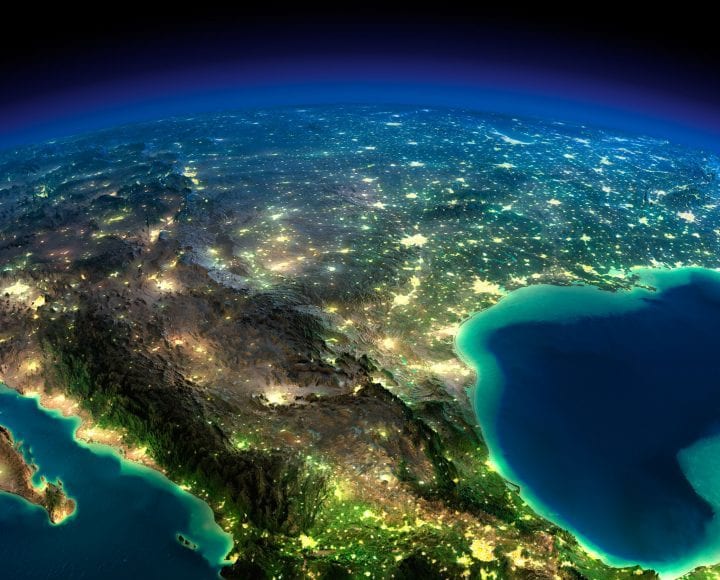 Javier Gavilan, Mavenir's CTO CALA region, said that Mavenir's IMS Core solution is already in use by O2 Telefónica in Germany and Virgin Mobile O2 in the UK.
"Mavenir's cloud-native IMS Core can be deployed on any cloud eliminating legacy hardware platforms," he explained.
For Telefónica, the move to IMS Core will help accelerate its network modernization efforts. Alejandro Ghianni, Planification and Engineering Director at Telefónica Hispam, explained that virtualized software architectures need core services scalable to both both Voice over LTE (VoLTE) and Voice over 5G (Vo5G) — something Mavenir's IMS Core provides.
Telia announced the sale of 49 percent of its tower business in Sweden to Brookfield and Alecta at a price corresponding to an enterprise value (EV) for 100 percent of SEK 11,224 million on a cash and debt free basis.
With the completion of the transaction of the minority stake in the Swedish tower business, and the previous completion of the sale of 49 percent of Telia's Norwegian and Finnish tower business to Brookfield and Alecta, as announced on December 29, 2021, the tower assets are placed in Telia Towers AB which is 51 percent owned by Telia with the remaining 49 percent owned by Brookfield and Alecta.
Allison Kirkby, Telia Company President and CEO – We are delivering on our strategy to both develop and crystalize the value of our digital infrastructure, and I am delighted that we have Brookfield and Alecta as our Tower partners in Norway, Finland and now in Sweden. Having created the Nordic region's leading Tower company with an EV of EUR 2.6 billion, we aim to be an even stronger foundation to the continued digitalization of the Nordics.e its enterprise customers can design and orchestrate personalised customer experiences across a plethora of channels through a scalable communications platform."
Foster City, California, 1 June 2022 –MATRIXX Software, a global specialist in 5G monetisation solutions, announced that Swisscom, Switzerland's telecom service provider, has expanded its use of MATRIXX Digital Commerce as its single, converged monetisation platform. With this latest move, Swisscom will now be able to extend the customer experience benefits of MATRIXX's cloud native, real-time commerce solution across all product and service offerings.
"Over the past nine years, we've seen firsthand the value that MATRIXX can deliver," says Philip Achermann, head of billing at Swisscom. "Powered by their Digital Commerce Platform, we've been able to achieve two critical objectives: reducing time-to-market and delivering customer experience. Now, as we make the next wave of strategic investments, simplification across every aspect of our business is critical. We chose to extend our relationship with MATRIXX because they are ahead of the curve in their work with hyperscalers, and we are confident that MATRIXX is a trustworthy partner for our strategic and secure journey to cloud."