Michael Becker, MEF PD&I Working Group Chair​ looks ahead to next week's MEF CONNECTS Personal Data and Identity event, where over two days, MEF Members and guests will gather in London and online, to discuss all things concerning Personal Data and identity.
I'm really excited!!! The MEF CONNECTS Personal Data & Identity event is next week (Tuesday and Wednesday, May 10 and 11 in London).
I'm looking forward to this event for so many reasons, here are three.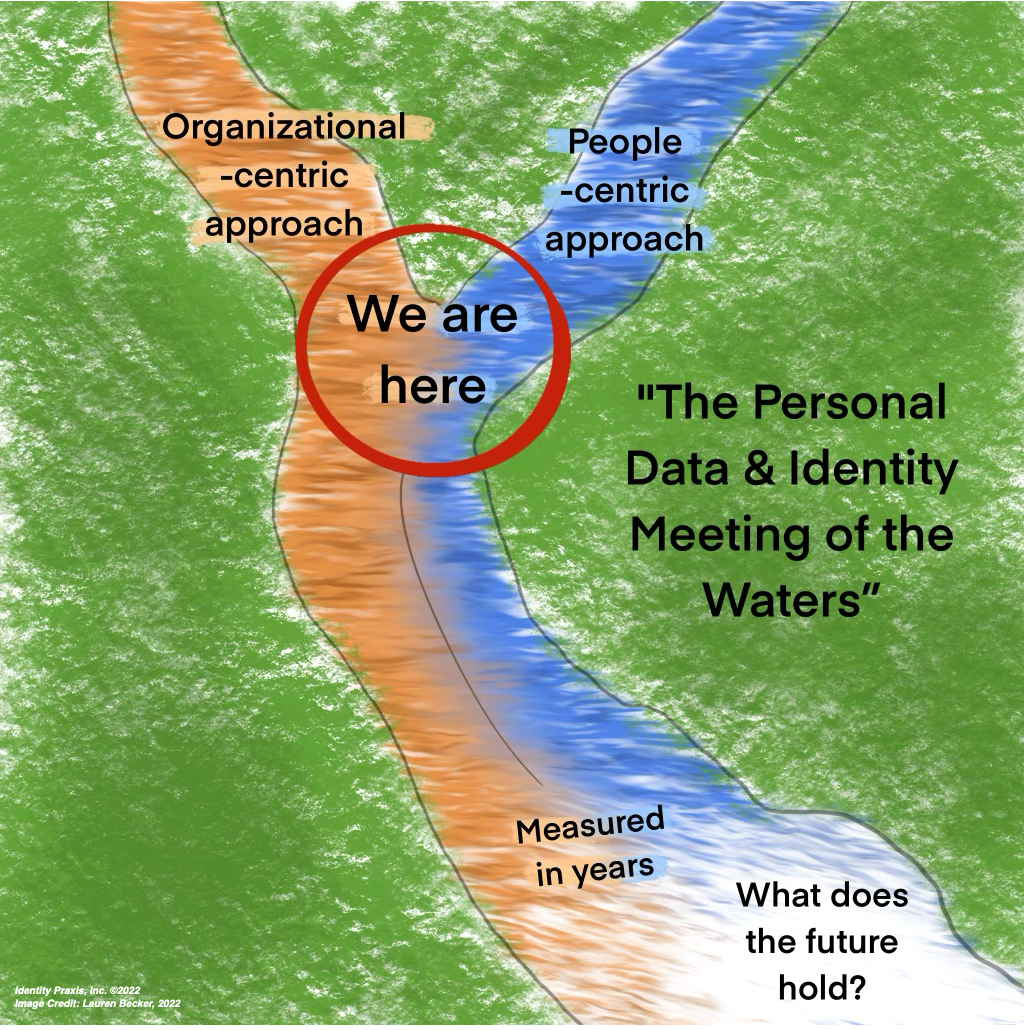 An Opportunity to Learn
I can't wait to learn from a world-class set of global leaders coming together to exchange fresh perspectives and insights on the role of personal data and identity within our global and regional economies and how we—individuals, enterprises, and organizations—can effectively and responsibly harness it for individual, commercial, and social good and success.
Hear from, meet, spend time with, and exchange ideas with
40+ leaders from around the world who represent:
Mercedes-Benz Cars – Volvo – Assurant – Skechers – Natwest Bank – The World Economic Forum – Vodafone – Visa – British Telecom/EE – IG4Capital – Twilio – Spokeo – Hitachi, – Fingo – iProov – MyDex – Cheetah Digital – Aegis Mobile – polyPoly – Aerpass – Leading Points – Dataswift – Infobip – Sinch – Connect – Pool Data – Insights Angels – Global Message Services – Identity Woman – Identity Praxis – IPification – Age Verification Providers Association – Lewis Insights – Woman in Identity – Ctrl-Shift – ZARIOT – and more.
An Opportunity to be Around my Fellow Humans
After two years of being bottled up in my house, I can't wait to get out on the road and back into a plane. I want to travel, see London, and to eat Indian food (London has the best Indian on the planet). But, most of all, I want to share space with everyone—see their faces, hear their voices, give and get fists bumps, waves, and hugs (yes, handshakes are out nowadays). I want to meet long-time friends and make new ones.
An Opportunity to Make an Impact
Finally, I can't wait to contribute, along with my fellow speakers and participants, to make a lasting impact. I am looking forward to passionately exploring answers to so many questions, including one of the most important questions facing every society and the economy – "How do we reasonability leverage personal data and identity that both balances the needs of organizations (enterprises and public institutions) while recognizing the sovereignty fo the individual?" In other words, "How do we achieve The Identity Nexus, the equilibrium state of personal data and identity exchange?"
If you're like me and want to learn, share time with people, and make an impact then we'll see you next week. All you need to do is click here and register, and it's FREE—here are thanks to the event organizer (the MEF) and sponsors and partners: Assurant, XConnect, Infobip, Cheetah Digital, Sinch, and Identity Woman that have made all this possible.
See you next week!
MEF CONNECTS Personal Data & Identity will be held on May 10th and 11th in London.

There are two ticket types: in-person and virtual. Space for in-person attendance is limited, so sign up now