Get the latest announcements from MEF Members across the mobile ecosystem globally in this weekly review of member news…
57% of consumers say they now prefer online banking to traditional branch banking, and 55% prefer using mobile banking apps to stay on top of their finances, all according to the World Retail Banking Report. And, with contactless payments expected to continue rising worldwide to reach an over $1.6 trillion transaction value by 2024, according to data from BuyShares.co.uk, this burgeoning market is a major target for fraudsters looking to get a piece of the pie.

While commerce is using increasingly sophisticated technology to fight fraud, fraudsters themselves are operating with the mindset of "when one door closes another door opens" by evolving their tactics and deploying social engineering scams as an attack vector.
During the MWC panel session, "The Rise of Scam Attacks," iconectiv will examine the various attack vectors the industry faces – from illegal robocalls to smishing exploits – and what's being done to address them. With the burden of responsibility oftentimes placed on service providers to keep both consumers and their networks protected from scammers and spammers, the session will also explore how increased collaboration between key stakeholders across the ecosystem is enabling the development of innovative solutions to increase security and enhance user experience, and why it will take a village and continued innovation to combat the rise in scam attacks.
Golden Goose, a global mobile CPA network and authorised agent for promoting MNO entertainment services in more than 40 countries, has secured the mobile transactions taking place on its international mvas marketplace, DCB HUB, using fraud protection from Evina.
More than 50,000 publishers are connected to the Golden Goose mvAS marketplace and every day they are faced with fraud attempts on the direct carrier billing (DCB) transactions. Golden Goose has partnered with Evina to significantly expand its cybersecurity fraud-fighting capability and built on Golden Goose's in-house cybersecurity department, which already prevents new types of fraud, misleading incidents and inauthentic purchases daily.
Igor Kholin, Co-Founder and CEO at Golden Goose, explains: "In Evina, we have found a reliable partner and a team of like-minded people regarding the development of VAS services, the mobile payments market and of course, the security of all mobile players. Evina's anti-fraud solutions have managed to earn the trust of all the key players in the mVAS market, which is a key indicator of their quality for us. Golden Goose has built a platform with a wide range of tools developed by the mVAS market, including anti-fraud solutions with Evina. The exchange of experiences with the Evina team takes the capabilities of our DCB HUB – an international mVAS marketplace – to a whole new level. Since regional expansion is one of the main priorities of our business model for the near future, having a partner like Evina is a necessary condition for its realisation."
David Lotfi, founder and CEO at Evina, adds: "Needless to say that working with mobile players like Golden Goose, who believe in creating a more secure and prosperous mobile ecosystem, makes our mission to create a safer internet that much easier. With our team of malware hunters and fraud sensors around the globe, we are able to protect a massive network of mobile players who have been struggling with fraud and needed to realize that less fraud means more revenue."
iBASIS, the leading provider of communications solutions for operators and digital players worldwide, announces today that its owner, Tofane Global (TOFANE), the leading international communications solutions group, acquired Simfony, an Internet of Things (IoT) Platform-as-a-Service provider and Mobile Virtual Network Enabler (MVNE).
The acquisition complements the iBASIS IoT portfolio by adding a business management layer to its global connectivity offering, thus creating a one-stop shop for its customers.
They now have access to a fully-featured IoT Connectivity Management Platform for their remotely programmable SIMs (eSIMs), from online ordering, provisioning, product catalog, device lifecycle control, trouble ticketing, online rating, and billing, to account profitability.
Alexandre Pébereau, CEO, iBASIS, and Founder, TOFANE: "After establishing ourselves as a leader through acquisitions in international voice (2018), mobile roaming (2019), and messaging (2020), today's announcement is an exciting step for us in the world of Internet of Things. By adding Simfony to the TOFANE family, iBASIS moves up the value chain to the management layer, fast-tracking our plans of becoming a single-source enabler of global IoT connectivity services."
Simfony's platform, built on the latest architecture concepts such as Software Defined Network (SDN) and Network Functions Virtualization (NFV), ensures rapid time-to-market and elasticity for an unlimited number of connected devices. It enables greater flexibility and agility using software innovation adding to iBASIS' numerous patented technologies in IoT.
True and Total Access Communication – AKA Dtac – have received approval from their respective boards and entered into an agreement to create the new, listed telecom-tech company, they first announced last year.
The deal, announced in November, is estimated to be worth $8.6 billion and the new – still unnamed – company will be listed on the Stock Exchange of Thailand.
Telenor became a shareholder of Dtac in 2001 while True is a subsidiary of CP Group, which owns a 49% share according to its own website. Both CP Group and Telenor will be shareholders in the amalgamated company, but their stakes have yet to be determined.
"The new company will have scale to both invest in network quality and make technology advancements that meet the changing needs of Thai consumers and support Thailand's digital growth," said Jørgen Arentz Rostrup (pictured), SVP and head of Telenor Asia. "This ensures telecom services that are attractive, affordable, and which enable innovation and partnerships for a wide range of new products,"
The new enterprise is described as "a merger of equals that will combine skills and expertise from True and dtac and offer employees new opportunities at the forefront of digitalisation".
Software solutions company Dataphiles has today announced the expansion of its partnership with global cloud communications provider Infobip, utilising its entire SaaS portfolio to provide revolutionary patient experiences across channels including LiveChat, SMS and email. This incorporates the launch of a new Patient Portal via Dataphiles' subsidiary company PatientComms, enabling dental practices to manage bookings, payments, check-in, form-filling and many other interactions via a plethora of digital channels.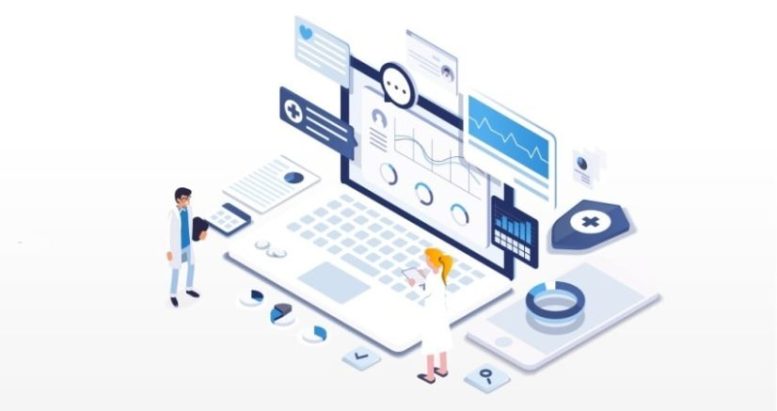 The COVID-19 pandemic has driven years of change in the way companies in all sectors and regions do business – no more so than in healthcare where the reliance on face-to-face communications and appointments has reduced significantly. Expanding on the virtual waiting room that was launched by PatientComms and Infobip at the beginning of the pandemic, the new portal takes a market-leading approach to patient communications using Infobip's entire SaaS portfolio to streamline patient communications.
Aleksander Daic, Regional Head of Partnerships at Infobip said: "Consumer behaviour has changed indefinitely, and businesses need to continue to innovate and transform to not just meet but exceed these high demands. The new Patient Portal goes far beyond simple booking requests. Utilising our entire SaaS portfolio, Dataphiles can manage digital communications across a plethora of channels, while using our chatbot-building platform to automate more simple customer service requests and ensure dental practices can run as efficiently as possible. We're excited to continue this brilliant partnership."