Get the latest announcements from MEF Members across the mobile ecosystem globally in this weekly review of member news…
Infradata has deployed BroadForward's STPs at BICS, enabling intelligent routing with centralised configuration, management and provisioning for all of BICS' SS7 signalling traffic.
Infradata, a provider of cyber security and cloud networking solutions and services, has deployed the BroadForward Signaling Transfer Point (STP) at Belgacom International Carrier Services (BICS). Infradata has gained expertise in intelligent routing and interworking solutions based on the entire BroadForward product portfolio, and it has extensive experience in designing, implementing and supporting these products at BICS and other telecom operators worldwide.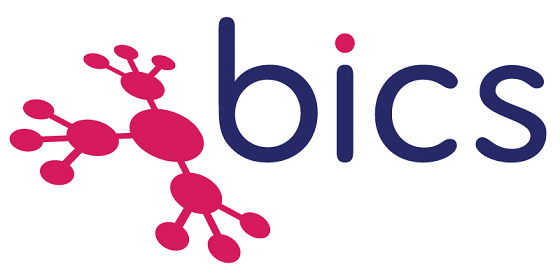 Quentin Pouplard, head of solution architecture & engineering at BICS comments, "We are the number one interconnect provider because we innovate and improve continuously. As our trusted partner for several years now, Infradata regularly updates us on new improvements we can make to our operations.
The deployment of the BroadForward STP gives us the signaling intelligence we need to enable much faster service adaptation to the specific needs of our roaming partners around the world. The STP comes with the same signaling versatility and flexibility we already enjoy with the BroadForward DSC on our IPX network, because they run on the same converged, single engine software platform."
Boku Inc, a leading global mobile payment and mobile identity company, has announced the launch of a global direct carrier billing partnership between the retro-gaming streaming service Antstream and Boku's subsidiary Fortumo.

Gamers can now subscribe to Antstream and access more than 1000 games by charging the purchases to their mobile phone bill or prepaid SIM card. The first market launched for Antstream users is Poland, where 11 million subscribers of the telco Play can now pay for the service through their mobile operator bill.
Andrea Boetti, Director of Strategic Partnerships at Fortumo, commented: "Cloud and streaming based gaming services are driving the next wave of growth in the video games industry, by enabling games to be played on any devices regardless of their specifications. The adoption of 5G by mobile operators in turn supports the adoption of cloud gaming. There is a natural fit between cloud gaming and carrier billing through mobile operators, as users can access the games and pay for them through the same network provider. Antstream is a leading company in the game streaming segment and we are excited to support their growth globally."
TISA, the cross-industry financial services body, has partnered with Mvine to develop a test hub that will manage the flow of Digital Identities between financial services and identity providers. Mvine's aggregation and translation software will allow TISA to explore the connection between financial service firms and Identity Providers in a way that means firms receive consistent information from a range of technically different Identity Providers.
Mvine is an established British enterprise, which provides a range of professional services to assist their clients on their digital transformational journey. The organisation will facilitate the testing of technical approaches to deliver a federated Digital Identity scheme and marketplace for UK Financial Service providers.
Frank Joshi, Co-founder and Director, Mvine said: "Mvine's proposal was shortlisted and selected after a rigorous competitive process. TISA and Mvine bring together two great teams. The depth of skills and knowledge available in the combined team will deliver an outstanding result and value for money. Working together, we will create a solid base of working for TISA's Digital ID Scheme through proven federated identity solutions and ensure TISA is able to meet all its objectives for this proof of concept with live data.
iProov has reported its revenues from its biometric authentication software more than doubled in 2020, compared to 2019, as did its customer base, and the number of people using the company's technology to authenticate to banks, governments or other organizations around the world surged by 549 percent.
The number of partners in iProov's partner program also increased by 178 percent. To handle the increase, iProov also increased its global team by 29 percent during the year, opened an office in Singapore, and its first U.S. headquarters.
"In this difficult year, iProov has earned the trust of some of the world's most demanding organisations," comments iProov Founder and CEO Andrew Bud. "By assuring the Genuine Presence of many millions of people worldwide, we have helped protect institutions and the public against an unprecedented wave of fraud in a uniquely inclusive way. The whole iProov team has risen magnificently to the challenge of this rapid growth."
Hiya and Telenor Norway have formed a strategic partnership to fight fraud and nuisance calls.
The partnership will make Telenor Norway the first large scale European carrier to partner with an intelligent call protection service to combat the growing problem of fraud and nuisance calls.
Specifically, Hiya is a call performance management cloud, provides real-time fraud and nuisance call detection to more than 150 million globally.
"Our partnership with Hiya will add another critical layer of security to keep our customers safe from the rising threat of fraud calls," said Ric Brown, mobile director at Telenor Norway.
"At Telenor, the safety and security of our customers is our top priority, and this partnership will enable us to continue to offer best-in-class service to our customers."
Fraud calls are increasing in Scandinavia and across Europe. In Norway, residents receive an average of five fraud calls per month, resulting in financial losses, increased frustration and damaged reputation for carriers and businesses.
These fraud calls include emerging threats like Covid-19-related scams where a fraudster offers fake cures or health insurance to solicit personal information, as well as widespread scams like Wangiri, attack where a fraudster tricks victims into calling back a premium rate number.
Comviva, the global leader in mobility solutions today announced its strategic partnership with Ooredoo Kuwait. As part of this Data Science and Managed CVM engagement, Comviva will support Ooredoo Kuwait deliver contextual customer campaigns with MobiLytix™ Real Time Marketing, a Machine Learning driven digital omni-channel marketing automation platform.
The solution uses advanced analytics and leading real-time technology that enables telecom operators to fully leverage "micro moments" of engagement with their customers to build customer life-time value. The Machine Learning models improve decisioning quality to drive customer experience, reduce churn and boost the operator's revenue.
Tapan Tripathi, Chief Marketing Officer, Ooredoo Kuwait, said, "Currently, a key focus area for us is the convergence of digital and analytics. We are looking forward to build this capability with Comviva, by leveraging its data science and managed CVM capabilities. Their Machine Learning driven solution along with the Managed CVM engagement will help us differentiate from the competition."
Manoranjan (Mao) Mohapatra, Chief Executive Officer at Comviva, said, "Globally, to keep pace with demands of customers, Organizations are increasingly leveraging digital technologies to offer seamless and omni-channel experience to their customers. Customer Value Management, coupled with advanced analytics is fast evolving and our industry experience, along with services that complement technology solutions sets us apart. This strategic partnership will enable Ooredoo Kuwait to provide an optimal experience for existing customers, while driving business opportunities."