Get the latest announcements from MEF Members across the mobile ecosystem globally in this weekly review of member news…
Global cloud communications platform Infobip has launched Moments – a new omnichannel customer engagement hub – making it possible for brands to better understand and reach today's connected consumer in the modern digital era.
As companies' digital transformation initiatives are accelerated by the 'new normal' stemming from the worldwide effect of the recent pandemic, Moments uses Infobip's mobile-first telecommunications legacy to enable marketers to build lasting relationships over an extended range of the world's most popular digital communications channels. These include chat apps (WhatsApp, Facebook Messenger, Line, etc), SMS, email, voice, mobile apps, websites, and emerging channels such as RCS.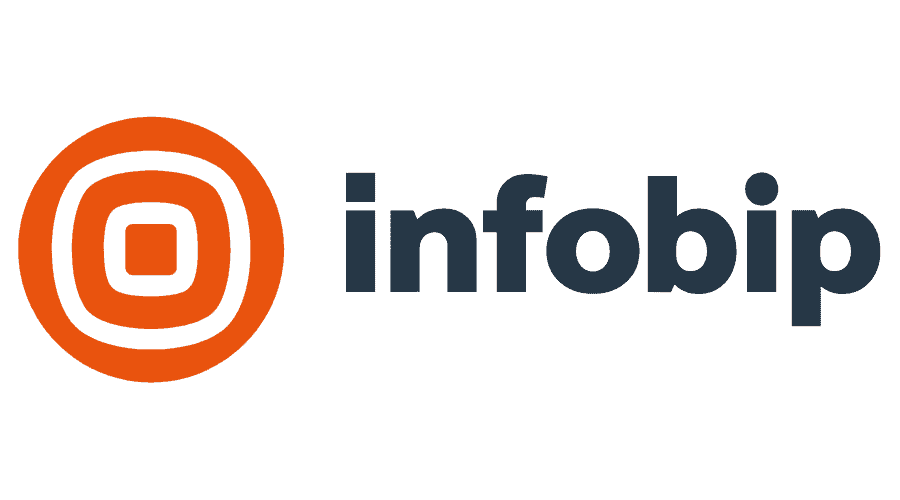 Adrian Benic, VP Products, Infobip, comments: "For those brands looking to provide a service that fosters trust and loyalty, simply knowing your customer isn't enough. You need to understand and empathize with them and know how they like to experience different channels. Some channels, like WhatsApp for example, are today widely used for everything from communicating with a health professional to a grocery delivery provider, so it's important to make sure you include something like this into the mix and meet customers where they already are. Similarly, an SMS tends to be read instantly whereas an email might sit in someone's inbox for a while without needing an instant response. It's about understanding the ecosystem and planning customer engagement around that.
Boku Inc, a leading global mobile payment and mobile identity company, has announced the launch of payments via KakaoPay in the Republic of Korea for one of its global video games partners. KakaoPay will augment the direct carrier billing payment options already provided by Boku across all three major mobile operators in South Korea.
Consumers can now make digital purchases through the video game store using their KakaoPay mobile wallet via the Boku platform. Boku's support for tokenized payments enable customers to have their 'mobile payment on file' for subscription or repeat purchases without having to reauthorize payment details.
Jon Prideaux, CEO of Boku, commented, "eWallets are the new payments phenomenon: developed for mobile, popular with consumers and merchants, growing fast and accounting for more than 60% of payments in Asia. This partnership shows how Boku has become a genuine local payment provider, expanding our offering beyond carrier billing also to support eWallets. We are excited to give our merchants more ways to grow their business."
Global cloud communications software and solutions provider IMImobile PLC, today announced that it is part of Google's program for Verified Calls. Verified Calls enables brands to increase consumer trust and improve call answer rates by helping people understand the identity of a business calling them.

Consumers still rely on phone calls to communicate with businesses, especially for complex customer service enquiries. Businesses therefore spend $1.3 trillion on 265 billion customer service calls each year[1] yet 87% users will not answer the phone unless they recognize the callers' number as fraudulent calls continue to be a significant issue.
Sudarshan Dharmapuri, EVP Products at IMImobile, commented, "We're excited to now support Verified Calls and be part of Google's program. Verified calls reduce friction and establish trust in business-to-consumer interactions, a theme that is central to our value proposition. We are delighted, to learn and build with the technology, influence the roadmap, and offer this additional capability to our customers."
Route Mobile, among the leading Omnichannel Cloud Communication Service Provider (CPaaS), to enterprises, over-the-top ("OTT") players and mobile network operators ("MNOs"), with a client base including world's largest and well known organizations across social media companies, banking and financial services, aviation, retail, e-commerce, logistics, healthcare, hospitality, telecom sector; will be opening its initial public offering on September 9, 2020 and will close on September 11, 2020, with a price band of ₹ 345 – ₹ 350 per Equity Share. Bids by anchor investors shall be submitted, and allocation to them be will be completed, on September 8, 2020, being one working day prior to the Offer opening date.


Incorporated in 2004, the Company has served more than 30,150 clients since its inception, as of June 30, 2020. The Company has been ranked 2nd Globally as a tier 1 application-to-peer service provider and 1st for value added services amongst tier 1 vendors as per the "A2P SMS Messaging Vendor Performance Report 2017" dated June 2017 prepared and issued by Roaming Consulting Company Limited. The business verticals of the company include Enterprises, Mobile Operator, and Business Process Outsourcing for clients across Africa, Asia Pacific, Europe, Middle East and North America.
Mavenir's Senior Vice President of Business Development John Baker will speak at the Federal Communications Commission's Forum on 5G Open Radio Access Networks next week, joining industry colleagues and FCC Chairman Ajit Pai to tout how OpenRAN can advance American interests in the race to 5G and help deploy cheaper and more secure networks more quickly.

Chairman Pai is convening a day-long discussion featuring several panels of industry experts with deep business and technical expertise in OpenRAN deployment – an illustration of the growing popularity in Washington and within the industry of using OpenRAN to boost competition and vendor diversity in forthcoming 5G networks. Secretary of State Mike Pompeo will also speak at the event, which will take place on Sept. 14.
"I look forward to speaking to Mavenir's current deployments of OpenRAN around the globe and how this approach offers a more competitive, innovative and secure path to mobile networks," said Baker. "We appreciate Chairman Pai and the FCC taking the time to convene this important forum in recognition of OpenRAN as a critical component of further establishing the United States' leadership on 5G."