Get the latest announcements from MEF Members across the mobile ecosystem globally in this weekly review of member news…
The phone number provides invaluable information for businesses to better assess risk, mitigate fraud and protect both their business and their customers. A new report in Black Swan Telecom Journal explains how leveraging that critical information has never been easier—and outlines how credit and other service bureaus are using it to help combat fraud. Part of the journal's Black Swan Solution Guides, the report is the first of several papers that demonstrate how iconectiv is collaborating with service providers and the broader telecom ecosystem to improve telecom and digital identity fraud strategies through authoritative number intelligence.

In Getting Porting History & Carrier Data to Verify Identity & Mitigate Account Takeovers, Kathy Timko, iconectiv's Head of Local Number Portability Administration (LNPA), discusses PortData Validate, a numbering intelligence service that allows companies that assess risk and mitigate fraud to use phone number porting data in their risk evaluation.
"Mobile phone numbers now rival social security and driver license numbers as the personal identifier that consumers use to register for products and services in the United States, making mobile phone numbers an attractive and powerful tool for identity thieves," Timko says. "PortData Validate's value comes from the powerful combination of having the latest phone number porting history and authoritative knowledge of who the service provider of record is, so issuing financial companies can quickly be contacted for more information or be presented with 'red' flags to indicate possible risk or fraud."
Vietnam-headquartered Viettel Group signed a global deal with Digital Virgo to deploy its direct carrier billing (DCB) system at the operator's 11 subsidiaries in emerging markets.
In a joint statement, the companies said linking the operator's billing system to Digital Virgo's DV Pass platform will optimise making connections with merchants, while regulating and securing transactions.
Digital Virgo CEO Guillaume Briche said the partnership is an important step to strengthen its position as a key player in the field of telecoms payments in Asia and around the world.
In addition to Vietnam, where it is the market leader, Viettel runs mobile operations in Cambodia, Laos, Myanmar, East Timor, Haiti, Peru, Burundi, Cameroon, Mozambique and Tanzania.
The current situation is impacting industries across all sectors and causing organisations of all sizes to reconsider their business processes and communication strategies. Social distancing and the growing number of people working from home are putting extreme strain on most brands, particularly those working within the travel and retail sectors, with many struggling to cope with the ever-increasing call volumes.
With no confirmed end in sight, businesses need to look at alternative communication methods that allow them to ease the strain on contact centres, without compromising on customer experience.
At times like these, with more people working from home, businesses have a responsibility to effectively and efficiently communicate with their customers, contacts and staff. With so much uncertainty, brands can help to alleviate the disruption and soften the impact with SMS messaging, to ensure that critical broadcast messages reach as many people as possible, in the most accessible way.
Mobile messaging is a form of communication that many people know how to use regardless of their demographic and the immediacy that it offers is critical for messages delivered within a crisis. With 98% of messages being read within two minutes, SMS messaging is an ideal choice for efficient and reliable delivery of key updates.
With the adoption of Internet of Things on the rise––Gartner expects IoT devices to hit 20.4 billion this year––many enterprises have been incorporating IoT into their broader digital transformation strategy to stay ahead of the game. But with the increase of connected devices also comes more threats. Just as Gartner predicted a boom in IoT, a Forrester report also warned of a rise in attacks in 2020, expecting cybercriminals to target consumer and enterprise IoT devices in an effort to exploit customers and manufacturers.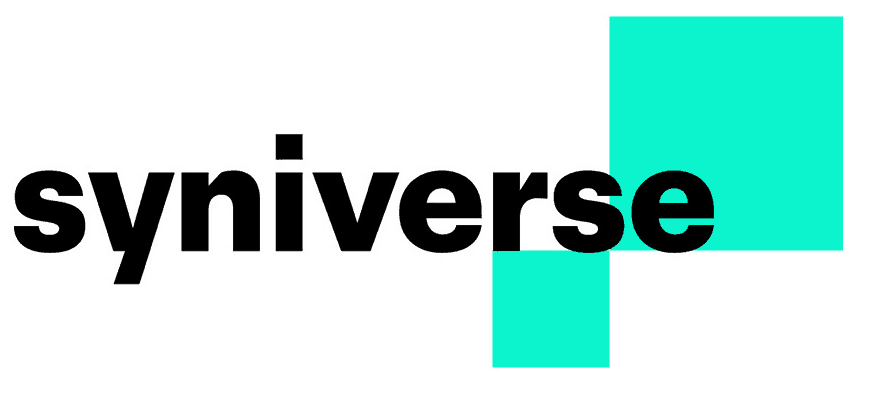 A new report from Syniverse and Omdia—IoT is transforming the enterprise. Find out how your peers are doing it—explores how IoT devices are being used by the enterprise, especially related to security concerns.
"Clearly, there is strong demand to expand the use of IoT solutions in enterprises," Alexandra Rehak, head of IoT practice at Omdia, said in the report. "But to realize this potential, enterprises need fully secure, easy-to-deploy and highly flexible ways to support integrating IoT into their businesses and processes."
NetSfere, the leading secure enterprise messaging service, today announced the addition of medical speech recognition into the NetSfere enterprise mobile messaging platform to advance healthcare communication among medical professionals, using the Nuance Dragon Medical SpeechKit. The NetSfere solution creates a secure and encrypted messaging experience that accurately understands complex medical jargon shared through voice commands.

"NetSfere is designed to meet security and compliance requirements in regulated verticals including healthcare," says Harsh Mamgain, VP Product, Infinite Convergence. "Medical professionals do high-pressure, life-changing work, which demands a communication platform that enables them to do so more effectively. This new capability allows them to do their jobs more efficiently while providing secure, compliant, and flexible messaging options."
As speech technology using mobile messaging becomes more widely adopted in the healthcare sector, consumer-grade speech services are adequate for day-to-day communication but lack the ability to recognize industry-specific vocabulary routinely used in the medical field – i.e. anatomical and surgical terms, procedures, diagnostic tests, ailments, and prescription drug names. Doctors, nurses, and other medical professionals can now communicate and consult with one another through the NetSfere application regarding patient diagnosis or test results, leveraging speech recognition with the immediacy of messaging in a secure and encrypted fashion.