In our 5 minutes with profiles, MEF members talk about their business, their aspirations for the future and the wider mobile industry. This week, Co-Founder Tony Pearce introduces Reality Gaming Group.
What does Reality Gaming Group do?
We develop mass market games that utilize digital collectibles (NFT's) and blockchain technology.
Reality Gaming Group had developed two platforms and launched a games studio.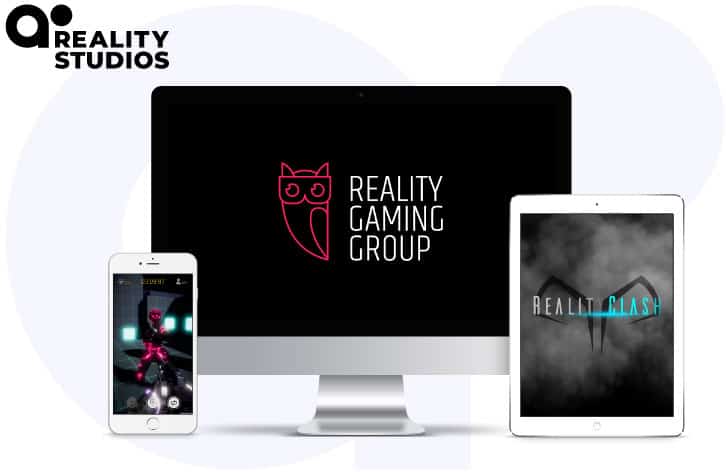 The DAT Platform – A digital asset transfer and trading platform that creates tokenized digital items & collectibles logged on the blockchain, known as NFTs (Non Fungible Tokens).
We also create great games within the Reality Studio – a games studio focused on AR, mobile and browser-based blockchain games.
Our first featured game is Reality Clash an action-packed and innovative AR mobile combat game with in-game digital item trading, logged and secured on the blockchain. Think Pokemon Go meets Call Of Duty, but with tradable in game assets.
When did you launch and what growth have you seen?
It's been an amazing journey so far. We started in 2017 with an idea for the game that became Reality Clash. The time since has been taken up by the development and launch of that game (last year), the completion of an innovative ICO funding round, the creation of our own cryptocurrency called RCC (Reality Clash Coin), the deployment of an in-game digital asset trading platform and, most recently, the launch of our DAT toolkit for license by third party developers.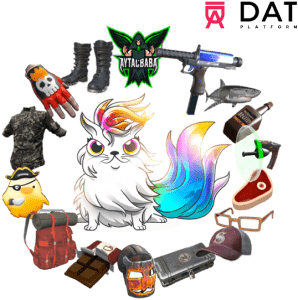 Our team has grown in step with those achievements and, quite frankly, we wouldn't be where we are today were it not for the incredible group effort. We've added more bodies this year as we look to ramp up user acquisition for Reality Clash and raise industry awareness for the DAT offering.
What are your main goals?
We want to be the 'Unity' of blockchain games. But we realised early on that for the blockchain games sector to succeed, we needed to push the market and drive awareness. For that you need two things: Great content, and a flourishing ecosystem. The good news is that there are lots of other smart companies out there with the same objective, so the community spirit we see at conferences and events helps everyone in that respect.
In terms of the content, we delivered a game in Reality Clash that is essentially a case study of what's possible when the worlds of AR, location services and blockchain are brought together.
On the tools and services side, we're now actively looking to engage with both game developers and, indeed, partners in the wider entertainment space who want to unlock the potential of their IP in secondary markets – whether that's a game or physical product, retro title or the Next Big Thing.
Where do you see yourself in three years' time?
With the DAT platform now ready to go, we're also going to continue developing titles for third parties that build on the expertise our team has accumulated with Reality Clash. In three years' time, I'd like to think we'll have a diversified business that's equally at home creating its own blockchain games as it is providing the tools to help others do the same.
What aspect of mobile is most exciting to you right now?
I've spent most of my career in and around mobile games, but I'm constantly surprised by the levels of creativity shown by our peers and partners. It's a bit of an old chestnut, but mobile phones allow you to combine so many types of media and technology that the opportunities are almost infinite. If someone told me even five years ago that in 2020 I'd be able to battle an opponent on the other side of the world with my phone, in real time, while moving around a 3D virtual world in my own back garden, I'd have asked them what they were drinking and whether I could have some.
What's the most critical issue that will hit mobile within the next 12 months?
Coronavirus aside, I think the rollout of 5G (or not) will be important for companies like ours, who are constantly trying to push the boundaries of what's possible from a creative point of view. In more specific terms, I think there's a real opportunity for the blockchain and cryptocurrencies to play a role in the mobile content and commerce ecosystems. But it's going to require forward-thinking and collaboration between creatives, operators, device manufacturers and technology providers to make it happen. Ultimately though, we're only ever limited by our own imaginations – and I'm confident the team here at Reality Gaming Group can overcome anything thrown at them.
Apart from your own, which mobile companies are the ones to watch in the year Ahead?
From a mobile blockchain game point of view I would start to watch the big publishers venture into this space, such as Acrivison, King, Tencent, EA and Niantic.