Get the latest announcements from MEF Members across the mobile ecosystem globally in this weekly review of member news…
Direct carrier billing company Boku has entered into a partnership with Indonesia-based GoPay, the digital payments platform of Gojek. Through the partnership, Boku's merchant customers in Indonesia will be able to introduce GoPay as an additional payment method, enabling ease of payments for a greater pool of end-users.
"Boku's mission is to make mobile transactions simpler, and this partnership with GoPay is a big step towards accomplishing that mission. We look forward to continuing our collaboration with GoPay to bring cashless payments to more consumers in Indonesia and to bring increased customer acquisition to global businesses operating in Indonesia," said Jon Prideaux, Chief Executive of Boku Inc.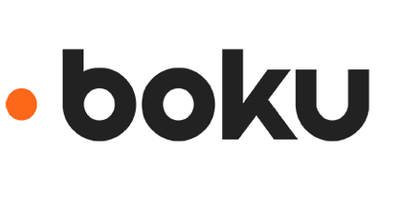 "As Indonesia continues to move towards digital payments and embraces a mobile-first society, GoPay and Boku share the same vision of providing convenience and greater opportunities to both consumers and businesses. With Boku's leading network of global merchants we can immediately help traditionally underserved Indonesian consumers participate in the global digital economy," said Timothius Martin, SVP Digital Product Marketer of GoPay.
While future 5G service plans and deployment updates can be expected to capture headlines at the upcoming Mobile World Congress in Los Angeles (October 22-24), iconectiv, a trusted, neutral provider of trusted communications platforms and solutions, will be drawing attention back to some of the key challenges facing service providers and their customers today.
In particular, iconectiv will concentrate on solutions that can help speed the introduction of virtual network functions, protect service provider revenues from fraud, enable trusted communications to support B2C engagement and messaging, and combat illegal robocalling.

"We are on the frontline of a movement to restore trust in communications," said Richard Jacowleff, CEO, iconectiv. "5G is critical to the future of the industry and right now the collective focus on the industry is 5G deployment and enablement, which is dependent on trusted, scalable and efficient platforms that will support the new use cases and growth that 5G promises."
Telnyx, the world's only self-service, full-stack communications platform with numbers in more than 60 countries around the globe, is expanding its presence in Europe. The company moved into offices in Dublin this month and recently opened a technical hub in Warsaw. Today, they announced plans to open sites in Sao Paolo and London in the near future.
The company has recently appointed a Telnyx Sales team based in London, as well as a new VP of Sales, Ankur Passi. The Dublin office consists of the Engineering Technical Support team as well as the Operational and Marketing teams. Meanwhile, the technical hub in Warsaw consists of specialist Elixir engineers dedicated to the Programmable Voice API — Call Control.

"As we expand globally, we're encouraged that the market recognizes that we're solving problems like real-time communication and end-to-end security through technology, by converging the CPaaS, telecom equipment and telecom service provider model," said Telnyx CEO David Casem. "Markets like Europe and Asia-Pacific, particularly the UK and Australia,  see value in Telnyx providing maximum flexibility and offering a number of value-add features while still being priced competitively, even in the enterprise space."
A digitised national identity system designed to give residents more control of their personal information has started development, the company behind the scheme said yesterday.
Joseph Weinberg, co-founder of blockchain technology firm Shyft, said that work had started this week on electronic ID project Perseid.
Shyft teamed up with Bermudian-based data management technology company Trunomi to deliver the optional Perseid scheme.
Perseid will be designed to give people control over their own records, which will mean only they can allow access to organisations such as utility providers and banks.
Mr Weinberg added: "The goal is to actually enable more privacy and more control than we have today.
"That's an important part. If you think about us going into banks, telecom providers or utility providers you kind of give up a right to personal information … we've kind of lost control with who we are from an identity perspective.
Neustar, a global information services company and leader in identity resolution, today announced Allstream, a subsidiary of Zayo and leader in telecommunications services, has selected Neustar's inventory platform, NumeriTrack®, to manage its five million telephone numbers in the U.S. and Canada.
Allstream, which assigns phone numbers to its customers, required a platform that would easily manage and track the status of telephone numbers throughout their lifecycle.

"Overhauling a critical asset required Allstream to find a proven and trustworthy leader that had the expertise and track record to support our needs today and have the capability to continually innovate for our future needs," said Allstream Chief Operating Officer Stephen Fisher. "There was only one company that met those needs and had a strong history in the communications market and that was Neustar."