Get the latest news, announcements and interviews from MEF Members across the mobile ecosystem globally in this weekly review of member news…
Mobile commerce company Bango has partnered with Spotify to increase global access to the streaming service.
Spotify is targeting continued premium subscriber growth and recently struck a deal with AT&T in the US on bundling for the telecoms giant's customers. Spotify has previously partnered with Hulu and Showtime on bundle offers.
By partnering with Bango, Spotify will make its streaming service available for operators around the world to bundle with mobile and fixed subscription plans. Bango works with payment partners from Africa to the Americas.
"Bango is delighted that Spotify, the global leader in audio streaming subscription services, is now benefiting from intelligent Bango Resale technology to attract new customers," said Bango CEO Ray Anderson. "Bango is excited to support its goal to unlock the potential of human creativity by reaching out to more customers across the world."
Mvine Limited announces today a productive first quarter membership of Innovation Martlesham tenancy at Adastral Park. During calendar months May, June and July, Mvine has grown its presence through collaboration with others sharing the park known for world-class research and development.
The company's activities continue with the announcement today of a Breakfast Briefing which is scheduled be held on 10 September. This event, in conjunction with Tech East, will feature guest speakers from Mvine and BT on the topic: "Being yourself and staying safe online needs a whole new way of thinking: thank goodness for Dynamic Trust Environments"

Nicky Daniels, Head of Innovation Martlesham, said: "Mvine is certainly off to a great start as part of the Innovation Martlesham tech cluster and is our 122nd member. Noticeably positive things are coming about for Mvine because they are proactive and Innovation Martlesham is pleased to be facilitating the forthcoming Breakfast Briefing."
Frank Joshi, Director at Mvine, said, "It's largely thanks to the team at Innovation Martlesham that our first quarter at Adastral Park has been so productive. I am pleased that our relationship with BT as an Approved Supplier for over 10 years is growing in new ways, as well as with other companies already part of the tech cluster."
Infobip, a global cloud communications company for businesses, announces its partnership with GoMo Health, a leading international population health management company that specializes in virtual care coordination in multiple therapeutic areas including maternal child health.
GoMo Health Personal Concierge tele-health programs include interactive mobile messaging, surveying and assessments for prenatal and postpartum women and children up to age 8 resulting in a significant reduction in pre-term births, reduced adverse events, costs, ED visits, and an increase in families and patients being more engaged in their own care.
"We are incredibly excited to work with GoMo Health and share their commitment and understanding of the importance of early childhood health and development. Through our cloud communication platform, GoMo Health customers will be able to receive appointment and exam confirmations and reminders for wellness checkups, hospital pre-registration instructions, pre-operative instructions, lab results, and post-discharge follow-up.
These are intended to prevent readmission, prescription notifications, and home healthcare instructions. Upgrading the customer experience should be the goal of every company, so I am glad that we are able to help GoMo Health in this lifestyle engagement program addressing the needs of today's parents and caregivers," says Silvio Kutic, CEO of Infobip.
Digital experiences have never been more important but the understanding of what it takes to deliver them hasn't kept pace with rising expectations, according to Fran Rosch, CEO of ForgeRock, a multinational digital identity platform provider.
Rosch, in Sydney for his company's local user event, Identity Live, told Which-50 business leaders are under growing pressure from consumers to deliver the same experiences which have set leaders apart.
But when business leaders push the experience imperative within their organisation, often they fail to realise the back room challenges.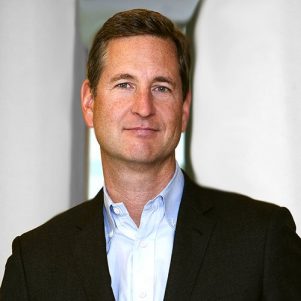 Rosch argues while experience has always been important the latest imperative is evident in how organisations now view their competition, specifically who their competitors are.
Speaking at the Identity Live Keynote, Rosch told attendees he knows of at least one major insurance firm who is now more worried about Amazon than its traditional competitors, because Amazon is so good at knowing its consumers.
"The [insurance company] CIO said to me 'I'm not worried about the other insurance company disrupting me because they have better better digital identity experiences, I'm worried about Amazon, getting into the insurance market, and leveraging all of ways they treat their customers, the knowledge they have around their customer. "'I'm worried about being disrupted by that.'"
More than three in four mobile devices are running Android, yet the operating system doesn't have a default SMS alternative like iMessage. With Google taking over the rollout of RCS for Android users, the future of this SMS replacement looks promising.
Companies that currently use SMS for marketing and internal collaboration are asking how the rollout of RSC Chat will alter their strategies, those in the know share their thoughts.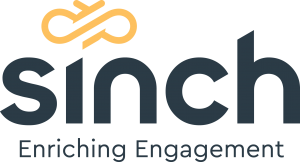 "RCS will be transformative for businesses," said Ramerman, "redefining how marketers engage with their transcribers and enabling deeper interactions with customers." The greatest challenge for marketers is engaging with customers, RCS will facilitate the connection with audiences on Android devices. Ramerman believes engagement will be effortless with "two-way communication and delivery of rich and interactive messaging."
Groebel agreed, "Given the reach through the Android platform, chances are [RCS] could turn into another important messaging channel with a global user base besides WhatsApp, FB Messenger or WeChat." This is especially true with the overall trend of messaging-style communication, and the prediction that more customers will reach out to brands using messengers than social media in 2019.