Get the latest announcements from MEF Members across the mobile ecosystem globally in this weekly review of member news…
RealNetworks, Inc, a global leader in digital media software and services announced today that it has partnered with Digifort, a leader in video management systems headquartered in Brazil with offices around the world, to make the SAFR facial recognition platform available to Digifort's 28,000 customers in more than 130 countries worldwide.
Security teams are burdened with hours of monitoring, which requires extended periods of extreme concentration and attention to detail in order to identify unauthorized or unknown activity.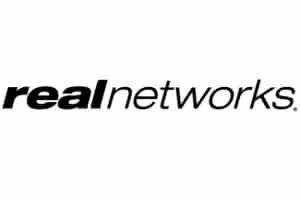 With SAFR, security staff can be alerted in real time when persons of interest are recognized on any live camera feed, whether or not they're in view of security personnel. This includes registered persons, threats, concerns, and VIPs in authorized or unauthorized areas.
"We are delighted to partner with Digifort to accelerate the availability of SAFR for security professionals working to keep cities, airports, train stations, schools, shops, and workspaces safe in Brazil, Latin America, and around the world," said Jose Larrucea, Vice-President of RealNetworks Latin America. "Our deep market innovation is founded on SAFR's unmatched performance for facial recognition in the real world, ease of deployment, and flexible business model."
Gemalto, the world leader in digital security, has partnered with VIVA Bahrain, the Kingdom's telecom provider leaders, to supply them with a remote subscription management platform that enables customers to instantly activate a mobile connection for devices fitted with an eSIM. They will then be able to manage their mobile subscription throughout the product lifecycle, without ever needing to physically change a SIM card.
Gemalto's eSIM management platform provides VIVA Bahrain with seamless access to a cloud-based on-demand connectivity service that is fully compliant with the latest GSMA specifications. Customers will enjoy the best possible connected experience with eSIM-enabled devices, from the moment they are switched on for the first time.
"With billions of machines and people now requiring round-the-clock connectivity, remote subscription management is key to an enhanced user experience," said Sherry Zameer, SVP for IoT in CISMEA at Gemalto. "With the deployment of Gemalto's proven solution, Viva Bahrain is reinforcing its position at the forefront of the industrial and consumer IoT market."
SAP SE have published research findings from a study commissioned by SAP and conducted by leading industry analyst Forrester Consulting. The report suggests that intelligent technologies are critical for supporting digital transformation in the enterprise.
SAP commissioned Forrester Consulting to evaluate the adoption of intelligent technologies and how they're supporting digital transformation. To explore this topic, Forrester conducted an online survey of 747 respondents. The respondents are all digital transformation and intelligent technology decision makers from consumer products, discrete manufacturing, retail, and utilities companies. To qualify, companies had to meet two important innovation criteria.
"By partnering with Forrester on this intelligent enterprise study, we were able to uncover some of the challenges and opportunities associated with implementing new technologies," said Irfan Khan, president, SAP Platform & Technologies, Global Customer Operations.
Khan adds, "The study found that as companies seek competitive advantages, they are prioritising innovation technologies. We are seeing businesses use the IoT, AI, augmented reality, ML and blockchain to improve processes. It also drives innovation and meet digital transformation objectives."
ForgeRock®, the leading platform provider of digital identity management solutions, today announced the availability of a new Sandbox-as-a-Service, designed to help banks achieve compliance with Open Banking and the Revised Payment Service Directive (PSD2). The sandbox is already in production for several European banks that provide apps and services to more than 35 million consumers.

The primary goal of PSD2 and Open Banking is to encourage greater innovation and competition within financial services. To facilitate this, account providers are required to provide open APIs that enable Third Party Providers (TPPs) to enter the banking and payment ecosystem. At the same time, account providers must also meet a series of technical requirements to ensure customer data is secure and only accessible with the appropriate authorization and consent.
To comply with these technical requirements, account providers must provide a facility for TPPs to test new services and applications before the next enforcement date of September 14 for Regulatory Technical Standards. ForgeRock's Sandbox-as-a-Service offers a solution to satisfy these requirements and can made available in a matter of hours.
MMDSmart and M800 today announced at the Mobile World Congress being held at the Fira congress Center in Barcelona that they will partner to bring smart enterprise messaging to businesses in the APAC region. Smart messaging, which was pioneered by MMDSmart, is an enterprise messaging solution which uses dedicated algorithms and machine learning to optimize for better conversion results for both promotional and transactional messages.

SMS messaging, which is used by big brands as well as small and medium sized enterprises, has proven to be more effective than email, in app notifications, and other methods for organizations of all sizes to communicate with their customers.  According to a report released in 2017, the global spend for A2P (Application to Person) messages which are sent from a web application, browser or CRM software, is expected to reach USD 70 billion in 2020, growing at a CAGR of around 4%.
In a little more than a year, our smart messaging platform has brought unprecedented success for companies all over the globe who are using it for real time notifications and marketing messaging. Our customers report increased conversion of as much as 40% from previous campaigns. Our vision to change the A2P model is being adopted in the industry as evidenced by a company like M800 partnering with us as our sales channel in the APAC region," remarked Arie Frenklakh CEO of MMDSmart.