Michael Becker, an expert advisor on identity & personal information management solutions, outlines the findings of a new paper from MEF and Assurant that takes a closer look at UK smartphone user's attitudes towards their personal information and privacy in the post GDPR age.
Worldwide and with a mixture of interest and trepidation, people are awakening to the fact that their identity and personal data are being used for a myriad of social and commercial purposes. For instance, on the one hand, people are increasingly recognising that their digital identities and personal data are being leveraged by industry actors to personalise products and services that create convenient experiences and enhance value.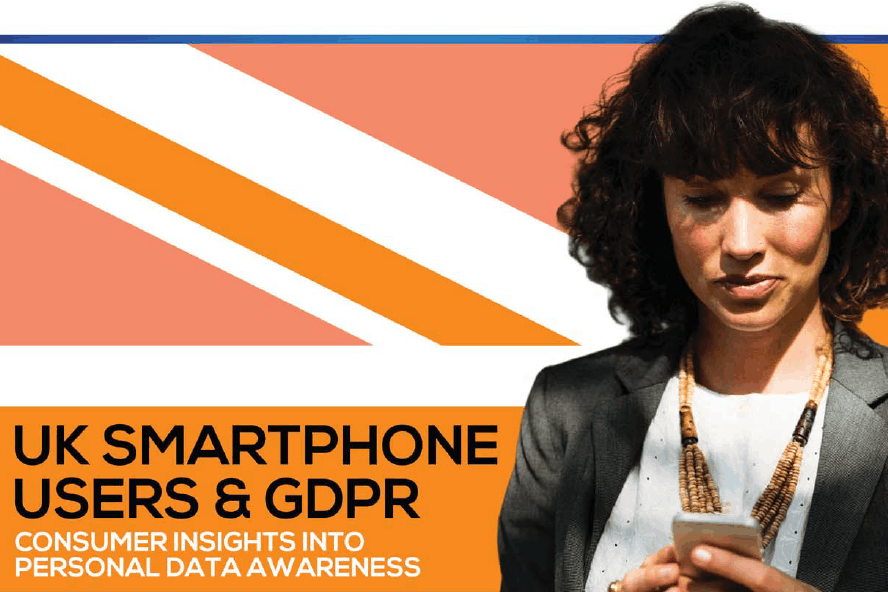 On the other hand, people are also becoming increasingly aware of, and sensitive to, the potential risks and harms that may arise from industry data collection practices and the potential for their identity or personal data to be misused.
Understanding people's attitudes and awareness towards identity and personal data use is critically important.
MEF's UK Smartphone Users & GDPR paper provides a unique look into UK smartphone owners attitudes and awareness around government regulation, namely the EU General Data Protection Regulation ("GDPR") which became effective 25 May 2018. According to the majority of UK Smartphone owners surveyed, eighty-seven percent, believe and recognise that they have a range of rights when it comes to how, when, who, why, for which purposes, and for how long their identity and personal data may be used.
 What this is all leading to is the fact that we are now witness to the rise of the personal information economy, an economy where individuals will start taking an active role in how their personal information is used throughout society and industry."
In fact, only two percent of respondents felt that they have no rights to their identity and personal data; while eleven percent are unsure about their rights.
This paper also sheds light on how various factors may impact people's perceptions on the industry's personal data use practices and related changes in customer attitudes in terms of enforcing personal data rights. The study illustrates how people's views and intentions toward enacting their personal data rights vary by gender and age, as well as by their perception of company personal data security and collection practices.
The findings are significant, as they may directionally inform new initiatives, product and solution development, innovation, sales and marketing, business models, customer support, industry policies and best practices, and government regulations.
For instance, the paper shows that people who believe there is a risk to them when companies collect data are more likely to say they will enact their 'right to be forgotten'.
This suggests that organisations that rely on personal data might benefit from educating their customers about the benefits (and needs) of personal data collection as well as the policies that have been implemented to enhance information security and data privacy. It also suggests that organisations may have an opportunity to develop, partner or offer their customers identity and personal data solutions.
This way they can signal to their customers that they respect their customers rights and invite them to take an active role in the management and exchange of their identity and personal data.
What this is all leading to is the fact that we are now witness to the rise of the personal data economy, an economy where individuals will start taking an active role in how their personal data is used throughout society and industry. Consumer sensitivity about data privacy and consumer rights activism are propelled by the GDPR and other regulations that will come into existence in the nearby future. This is not just a European matter, in fact, California recently passed the California Privacy Act 2018, which will give California citizens similar rights to the GDPR. Brazil, Chile, India, and other countries around the world are following suit.
There is no time to waste. Embracing new practices and learning how to effectively engage and serve people in the connected age is critical for our global and regional economies to thrive.
Download the UK smartphone users & GDPR paper
Conducted for MEF by On Device Research in association with Assurant, the paper forms part of MEF's Annual Global Consumer Trust Study and offers a snapshot of UK Smartphone users attitudes and expectations around companies' use of their personal data, including:
Do consumers think mobile apps & services companies keep personal data safe?
How likely is a consumer to contact mobile app company to ask for data to be deleted?
What do consumer know about their legal rights regarding personal data?
Were consumers aware of the changes to personal data in the run up to the new regulation?