Get the latest announcements from MEF Members across the mobile ecosystem globally in this weekly review of member news…
New, independently produced research from specialist analysts at Mobilesquared reveals that the mobile operator community has acted to protect its messaging revenues from the unauthorised, so-called, grey market companies that previously dominated the market.
Mobilesquared found that operators now carry more than half of Application to Person (A2P) traffic on official routes and successfully captured some 75 per cent of the total market revenue in 2017, but those revenues still fell a long way short of the predictions that many analyst houses made just two years ago.
Earlier forecasts had predicted a close to USD$60bn A2P market in 2017 but based on market information tracked across more than 600 operators in 200 territories – combined with its own in-depth data gathered from interviews with nearly 50 operators – Mobilesquared is able to accurately calculate global A2P market revenues in 2017 at just USD$11.86bn.
Avast, the leader in digital security products, today announced its Smart Life platform, a new Internet of Things (IoT) security offering that protects people's digital lives. The Smart Life platform uses artificial intelligence (AI) technology to identify and block threats and is delivered through a Software-as-a-Service (SaaS) model to service providers and customers. The new offering makes it simple for consumers and small businesses to secure their IoT devices, networks and sensitive data whether at home, in the office or on-the-go.

"It has been five years now since the first well-publicized hack of a baby monitor in Texas. Since then, IoT devices have transformed our homes and workplaces, but the security of these connected devices has not been significantly improved and users are still at risk. We increasingly expect convenience and enjoyment from smart devices like smart speakers, smart doorbells or IP cameras, but with this rapid adoption comes a real urgency to address the complex challenge of protecting them," said Gagan Singh, Senior Vice President and General Manager of Mobile at Avast.
Global mobile commerce enabler, DOCOMO Digital has partnered with Safaricom to give customers the option to pay for content on the Google Play Store using M-PESA.
The integration, which is powered by DOCOMO Digital's mobile commerce enabling platform using Google Play's payment API, allows M-PESA customers to use the mobile money service to pay for goods and services from the app store.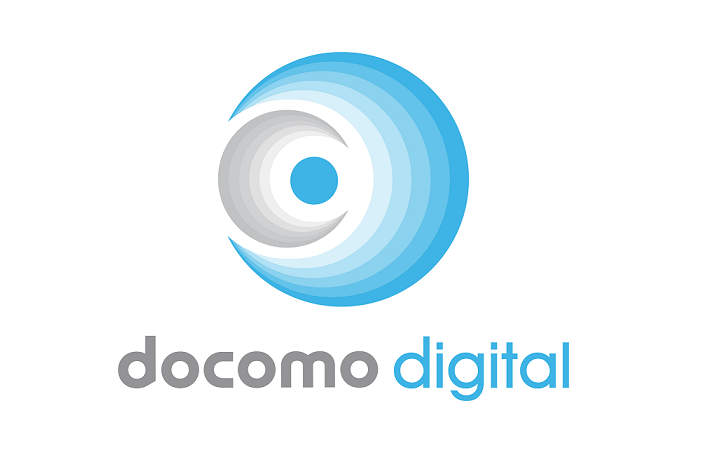 Hiroyuki Sato, CEO of DOCOMO Digital, commented: "One of our biggest goals is to break down barriers and develop ways in which the 5 billion global adult population can engage with the digital ecosystem. M-PESA has long been an innovator and leader in the mobile money space, and we are very excited to partner with them to bring this service to market. First steps like this are absolutely essential on the journey to connecting consumers, merchants, operators and service providers together to create a fair and inclusive ecosystem for everybody."
The Bank of Cyprus plans to issue biometric payment cards that enable users to employ fingerprint authentication for transactions instead of PINs. Gemalto is supplying the card and said the program is the first of its kind in the world.
The cards are EMV-compliant and feature contact and contactless interfaces. The cards will work at existing payment terminals in Cyprus. Card users place a finger on a terminal sensor to initiate the fingerprint authentication, during which "a comparison is performed between the scanned fingerprint and the reference biometric data securely stored in the card," Gemalto said. "The biometric sensor card is powered by the payment terminal and does not require an embedded battery; this means there is no limit from battery life nor on the number of transactions."
Card users enroll in the fingerprint authentication program at bank branches, where customers use a Gemalto-supplied tablet to quickly complete the application process—a self-service option will likely launch in the second half of 2018. The entire biometric payment card program is designed for efficiency, said Paul Kobos, Gemalto's senior vice president of banking and payments, North America. Not only do customers gain an added layer and sense of security, but other stakeholders have to do little to take part.
Entersekt, a pioneer in mobile-first authentication and e-commerce enablement, announced today that it has joined the ForgeRock Trust Network as a principal technology partner. ForgeRock is a leading provider of identity and access management solutions to a wide range of industries, including financial services, retail, healthcare, higher education, and communications, in addition to governments like Belgium, Canada, New Zealand, and Norway.
Entersekt's advanced mobile app security, authentication, and digital signing technology is now available to ForgeRock's customers as a convenient means of securing consumers, citizens, services, and connected devices. Built on open standards, Entersekt's software integrates seamlessly with omni-channel identity and access management systems like ForgeRock's. But by aligning closely on a technical and business level, the two companies are better able to unlock value for their shared customer base from product design to support.
"ForgeRock is thrilled to have Entersekt join our rapidly growing Trust Network Technology partner program," said Ben Goodman, vice president of global strategy and innovation for ForgeRock. "Entersekt will bring our customers powerful, proven authentication options that will add great value to the exciting digital transformation projects they are embarking on with ForgeRock."