Get the latest announcements from MEF Members across the mobile ecosystem globally in this weekly review of member news…
Upstream has announced the launch of Security Kit, following a further partnership with award winning global security provider, Bitdefender. Security Kit brings together anti-virus and parental control protection into one holistic offering, enabling operators to better meet the needs of their mobile subscribers in developing markets.
George Kalyvas, Head of Product at Upstream, commented: "As consumers in high growth markets become more connected, they naturally have a growing appetite for a variety of digital services. However, in these markets consumers are less aware of the dangers of cyberattacks which makes them tempting targets for hackers. With our research also confirming that 41% of consumers in emerging markets are vulnerable, we knew we needed to bring a best-in-class security solution to users. Building on our established partnership with Bitdefender, and offering Security Kit to mobile operators in emerging markets, we are able to deliver accessible and affordable applications to a range of users."
Turkcell has upgraded its LTE network to support NB-IoT as it looks to support the growth of an IoT ecosystem in Turkey.
Use of the network is now available on request, with the operator currently in discussion with unnamed customers around smart metering, agriculture and smart city projects. The operator worked with Huawei and Ericsson to deploy the technology, which is available across its whole LTE footprint.
Gediz Sezgin, Turkcell's Executive Vice President Network Technologies, said: "While our living spaces become more and more "connected" every day, Turkcell's mobile infrastructure is now ready for a world where billions of devices will connect."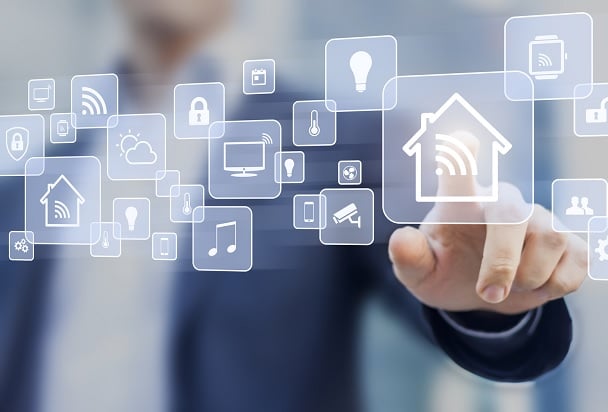 Orange Business Services is supporting Yepzon Group's global ambition with a new three-year agreement for worldwide IoT connectivity and SIM cards for 100,000 locator devices. With headquarters in Finland, Yepzon Group develops wearable technologies and smart-clothing applications. It has quickly evolved from a bright idea to a successful international business in just three years and is now heading for the global market.
"Yepzon's intention to increase safety for millions and make the technology available for the benefit of families and loved ones around the world, as well as its ambitious growth plans, clearly call for a reliable and trustworthy global partner," says Helmut Reisinger, executive vice president, International, Orange Business Services. "We are very happy to have been selected as their provider of choice and help enable their global ambition."
Today American Express began rolling out a new mobile feature called Pay It Plan It℠ across all eligible U.S. Consumer Credit and Co-Brand Cards that gives Card Members two new ways to pay for the things they buy.
With Pay It, Card Members can use their American Express App to select smaller purchases and pay that purchase amount right away with a tap. With Plan It℠, Card Members can select purchases over $100 and choose to make monthly payments ranging from three to 24 months with a fixed fee and no interest.
"We are thrilled to provide American Express Card Members new, flexible ways to pay for their purchases," said Kartik Mani, head of Global Consumer Lending at American Express. "Pay It was inspired by Card Members who prefer making multiple payments throughout the month. Now we've made it even easier to do this in our app. For larger purchases, we developed Plan It to give Card Members another way to pay over time with a "no surprises" plan that offers transparent, monthly payments for a fixed fee."
Mahindra Comviva has signed an agreement to acquire Emagine International for an undisclosed value. Emagine International is a specialist provider of real-time, contextual marketing solutions and managed business intelligence services.
Comviva announced the appointment of David Peters, Chief Executive Officer, Emagine International and Amit Sanyal, Business Head, customer value management practice, Comviva, as the Executive Heads of the combined business.
Commenting on this, Manoranjan 'Mao' Mohapatra, CEO, Mahindra Comviva said, "We are delighted to join hands with Emagine as it will greatly enhance our ability to capitalize on the exploding demand for consumer analytics solutions. Comviva is focused on ensuring a leadership position in this space. With this, we are well positioned to deliver accelerated revenue growth to all our stakeholders."