This week in our sector focus, MEF Minute takes a brief tour around the world of travel and mobile ticketing.
Until the moment Uber completely takes over the world, the daily reality for most regular commuters is public transport. And that reality is not always a pleasant one. For the vast majority, it involves finding the right cash for a printed ticket. That means queues, broken machines, fishing around for the right change. It's a headache.
In some more advanced cities like London and Hong Kong, there's the option of a pre-paid contactless card. This is much easier for the traveller, but it does present a challenge for the transport operator. Services like Octopus or Oyster are essentially private currencies. That ups the requirement for regulation, refunds, customer service and so on.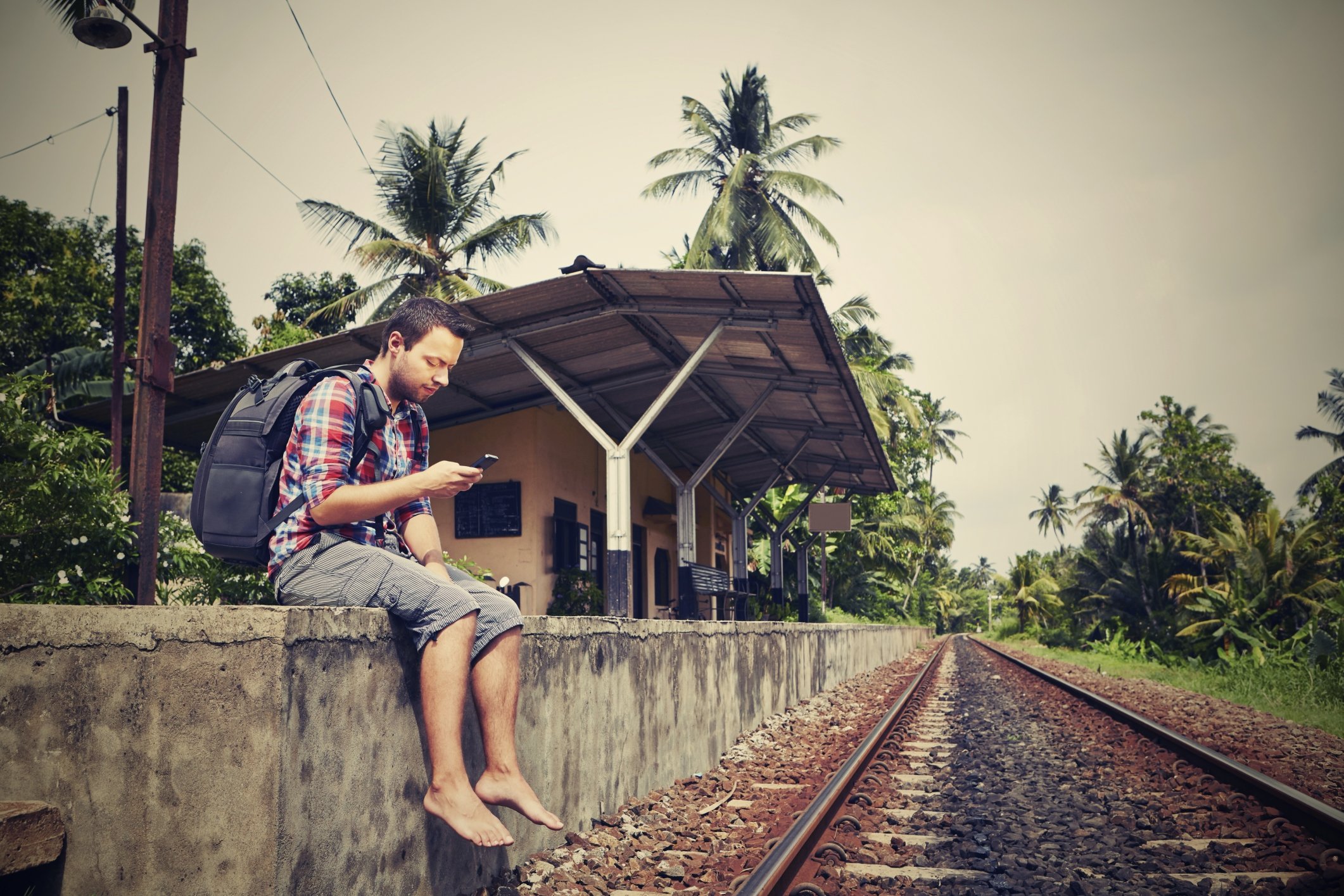 These wrinkles have promoted many transport operators to look at mobile ticketing as an alternative that eases their burden while suiting passengers too. There are obvious benefits to mobile ticketing. Broadly they include:
Queue busting for passengers
No lost tickets
Passengers can buy anywhere – not just at the station
Cost savings for transport operators. They don't have to spend any more money on ticket machines or new physical facilities.
Anti-fraud/embezzlement. It costs a lot to handle, bank and transport cash. People try to steal it too.
Set up in weeks.
Multiple ticket options – barcodes, NFC, code numbers, BLE
Analytics. Transport providers can get an instant view of sales by region, over time etc
Mobile ticketing is already well-established in some locations. And though it's far from ubiquitous, it is already a significant market. A study by Juniper Research predicts global ticket purchases made from desktop and mobile devices, including tablets and smartphones, will reach $32 billion by 2019. That's nearly twice the amount from this year's estimate of $16.2 billion. Meanwhile mobile will also account for more than half of all digital tickets purchased in the next few years.
So who's driving the market? Well, at the top end, there's Apple Passbook (now called Wallet). Since its launch in 2012, dozens of travel companies have added Wallet compatibility to their systems. iPhone using passengers choose the Wallet option when they book online and have the mobile ticket sent directly to the Wallet app. The pass contains flight data such as the passenger's name, flight number and departure time, and a QR code which comes to the front of the screen as the time of departure approaches. Passengers also get updates in their notifications bar.
Now, the process is promising to become even more seamless for Apple Watch wearers. The ticket appears on the watch screen and can be tapped/scanned without the user fishing around for his or her phone. Nice for the modest number of people who actually own and use a watch. Needless to say, Apple Wallet is only for the 'elite' that use iPhones. So there are plenty of transport operators who prefer to build their own apps. And there are many specialists willing to help them – like Masabi, for example. It has rolled out its JustRide platform to multiple operators in Greece, the UK, US and France. Customers include Boston's MBTA, San Diego's MTS and Virgin Trains and First Group in the UK.
JustRide comprises a consumer app (with timetables, apps and so on), a real-time dashboard for transport operators and software with which inspectors can install (on regular mobile handsets/tablets) to validate m-tickets. One customer, MBNA Thames Clippers, reported over 90,000 mobile ticket journeys being made on its river bus service in 12 months.
Of course, Masabi is not the only mobile ticketing specialist in the market. CoreThree, also in the UK, has steadily built up its activity to the point where it now processes £1m of ticket sales a week. CoreThree offers transport companies an m-ticketing set up that, on the front end, supports app based payments but also comprises a mobile billing suite that hooks into any enterprise's existing systems.
This means that any operator can speedily offer mobile-based ticketing but rest assured that all payments will register on the backend. CoreThree scored a major coup when it was awarded the contract to power the TfL Santander Cycles App (for London's hire bike scheme). It also works with First Group, Go Ahead, Transport for Edinburgh and Translink. CoreThree offers a range off payment options to passengers buying through its app. Obviously, there's debit and credit card, but there's also Barclays Pingit, PayPal and – significantly – an operator billing option via Boku. The latter is especially interesting as it gives users a genuinely different funding source. Paying from the mobile bill is attractive to consumers because it can be a quicker set up than cards. It also gives an option to passengers who don't have a bank card.
But, as many MEF Minute readers will know, it is not straightforward to offer carrier billing for physical/quasi physical goods like tickets. In the EU at least, there are rules restricting the use of the phone bill to pay for anything that's not a phone call, text or mobile consumable (like a ringtone or app, for example). It all depends on how the country in question chooses to interpret these rules. One way to remove all confusion around DCB, and extend it beyond digital goods, is for a provider to become a fully regulated financial service itself. It can do this by applying to operate as an authorised e-money issuer, regulated by the Financial Conduct Authority. This is why Boku has done. Hence the deal with CoreThree.
Carrier billing for tickets is rare in the UK and US. But consumers in Nordic countries, Germany and Belgium are much more familiar with the idea. Of course, there's more than one way to pay for a ticket using your phone bill. You can do it through an app using a one-click direct carrier billing (DCB) process. But there's also the simpler option of SMS-based tickets.
Text-based bus ticketing has been offered by Italian bus operator ATAF since 2012. Here's how it works. The passenger buys a ticket by texting a shortcode. The mobile operator then deducts the payment from the user's phone bill and sends back a text to the customer. This text is the ticket. It contains a validation code that the passenger then shows to the driver. Though SMS is clunky compared with DCB, it is universal and understandable to all. And it doesn't require a data connection either. In Sweden, when a very successful SMS-based ticketing system for buses was replaced by one that required an app download requiring registration, usage rates plummeted.
In the years to come, it will be interesting to see which of the many options – SMS, DCB, card payment with NFC or QR codes – will prevail. Or if they will co-exist happily. Whatever happens, mobile ticketing is surely set for more growth. Passengers just have to remember to keep their phones charged.