Mobile Monetisation
This category celebrates the companies creating new business models, opportunities, products and services enabling a sustainable ecosystem.
Voting closed! Check the winners at MEF Connects Innovators.
Boloro Authentication is a unique multi-channel and multi-factor solution that is approved by the GSMA, patented in 84 countries, and addressing fraud prevention and the promotion of financial inclusion, as well as use cases involving the tracking of COVID-19 vaccinations and the prevention of the spread of COVID-19 by allowing users to "keep their hands to themselves". Boloro Authentication is ideal for all forms of identity verification and transaction validation, including online banking, digital payments, eCommerce and ATM cash disbursements, creating new sources of revenue for Mobile Network Operators and connectivity aggregators worldwide. Boloro Authentication is already available in a growing number of markets, and we are happy to provide additional information on the processes, architectural framework and case studies. Boloro Authentication is easily deployed via APIs, compatible with all mobile phones, and can be locally hosted or cloud-based, putting MNOs and connectivity aggregators in the middle of the process.
The tough year 2020 has shown us that innovation is key to achieving sustainable growth. The challenges could only urge Digital Virgo to break new ground in providing Merchants of goods and services with further opportunities in monetizing their content, ticketing, audience and even physical goods. Digital Virgo deploys a global strategy by interconnecting their expertise in monetization, digital marketing, and most importantly, mobile payment which is natively included across all their services. Their innovative solutions are focused on local adaptation with a priority in monetizing digital services regardless of the countries' technological level or cultural specificities. Digital Virgo's thorough consideration for all regulatory, compliance, technological and security aspects to ensure a sustainable ecosystem makes them the ultimate partner to address novel opportunities of the Mobile Monetization market.
Business Messaging monetisation is important to business messaging operators, aggregators and developers to ensure a vibrant business messaging eco-system serves brands and consumers alike. The DotGO MaaP brings together brands, developers and business messaging operators through a common platform and associated processes ranging from bot registration to bot exposure and triggering through the Dotgo bot store. DotGo's full service offering ensures business messaging operators retain commercial ownership over their channel allowing them to focus on channel development. The hosted solution ensures rapid deployment and rapid market entry leading to early monetisation. DotGo's Bot Store and features such as 'Connect Me' and QR code triggering exploit user journeys, familiar to consumers in other contexts, thus further accelerating monetisation.
Novastone is an ultra-secure messaging engine for mobile and desktop that aggregates WhatsApp, WeChat and other IM tools into one regulated business communications system.
Regulated and certified, business users can now seamlessly chat and share confidential files with colleagues across multiple chat platforms, add external members as well as engaging customers with zero barriers to entry.
Novastone's patented asymmetric communications allows administrators and teams complete control of communication architecture. Built for organisations from enterprise to integrators. Novastone is quickly deployed on client servers or run on Novastone's secure cloud.
Enterprise Network Operator (ENO)
The boom in enterprise IoT deployments and the trend towards private cellular enterprise networks has created a need for a new class of IoT connectivity service provider – one which puts the ownership of the IoT network into the hands of the enterprise. One of the biggest barriers to the deployment of enterprise IoT solutions until now has been the lack of control and visibility enterprises have over the IoT network, and the need for CSPs to respond to their more complex requirements when deploying IoT solutions. An Enterprise Network Operator (ENO) is solely focused on providing IoT connectivity to enterprises and giving them ownership of that connectivity, from the SIM card right through to a private cellular network. By operating its own core network and enabling seamless connectivity over private as well as public spectrum, an ENO offers those enterprises that do not have the in-house capabilities to build, manage, and run their own network the means and infrastructure to do so as a managed service (Network as a service – NaaS). The benefits for enterprises of owning the network are obvious. Greater visibility of the status of their connected devices, more flexibility and control over the network configuration, QoS and security policies of their IoT network, and the ability to quickly scale globally and reduce connectivity costs to name a few. Pod Group has launched the world's first ENO, based on over 20 years' experience of enabling global enterprise IoT connectivity across a broad range of sectors.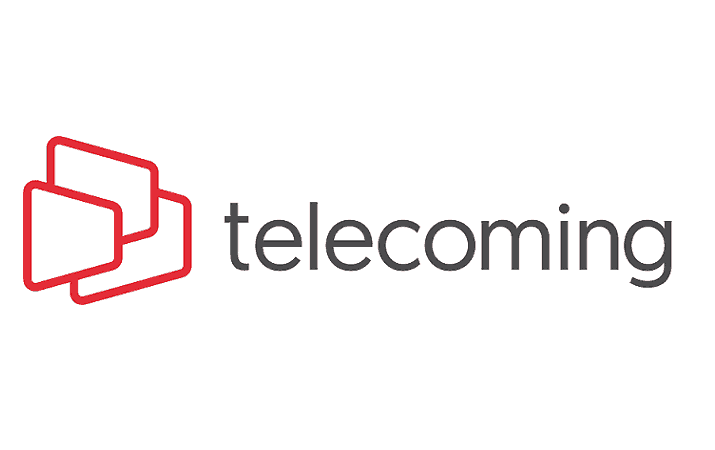 Telecoming is an international company deploying a complete suite of technologies for digital services monetization. In a scalable, flexible and secure platform, it integrates seamlessly revenue generation tools based on User Acquisition, User Engagement and Business Optimization. Leader on the economics of digital content since 2008, Telecoming currently operates in 15 countries. The London Stock Exchange has acknowledged the firm as one of the most inspiring European organizations. Moreover, it's among Europe's fastest-growing companies, according to Morningstar's Inc.5,000 ranking.
Telecoming is Real Madrid's exclusive partner for mobile business. Their expertise in mobile entertainment monetisation allows them to increase RM digital incomes through DCB. Telecoming developed fully integrated and experience-rich mobile services to bring fans closer to the club by providing them official and unique content of their favourite players, interest-based news and an exclusive SVOD space. The RM Football club relies on Telecoming to increase its revenues by offering an innovative mobile service for the biggest football community. Fans are willing to pay a subscription because they are much more than consumers: they are loyal, emotional, and they interact frequently and intensely.
MMD Smart have been at the forefront of new business models in the world of business messaging for some time. They were the first company I am aware of to approach enterprises with a success based fee approach. E.g. if MMD Smart can convince a customer of a brand who has not shopped with them for more than 6 months to purchase above $X of goods within Y timeframe, then MMD collect a percentage of the revenue from the brand. So no longer just a price per SMS, per RCS session, per Voice minute etc. Success based.

MEFFYS 2021

Mobile Monetisation
Please vote for your favourite in the Mobile Monetisation Category