Get the latest announcements from MEF Members across the mobile ecosystem globally in this weekly review of member news…
VOX Solutions is excited to announce that it has been appointed as the exclusive gateway for international Application-to-Person (A2P) Short Message Service (SMS) traffic delivery into Telekom Networks Malawi (TNM) PLC's network, which is Malawi's the leading pioneer mobile operator.
This appointment is the result of an interworking agreement between the two companies, allowing for direct termination of international A2P SMS traffic to TNM's network.
"Fraud is becoming a rapidly growing challenge for mobile operators, wanting to expand their solutions to enterprises, for which security and quality of delivery is a priority," says Michel Hebert, TNM Chief Executive Officer. "This exclusive partnership signifies VOX Solutions' expertise in delivering international A2P messaging at a large scale, while upholding the highest standards of quality and security," says Hebert.
"We are truly honored to be entrusted with this opportunity and remain committed to providing unparalleled support to our partners in achieving their business objectives. Together, we will pave the way for enhanced communication experiences and foster lasting success. The VOX-360 platform stands out in the industry as the only solution capable of mitigating Flash Calls, in addition to offering a comprehensive suite of anti-fraud measures for A2P Voice and SMS traffic. This unique feature ensures that TNM is not only protected against messaging bypass but also safeguarded from potential voice and Flash Calls fraudulent activities in the future," says Ehsan Ahmadi, CEO and Founder of VOX Solutions.
On weekdays, from 9 a.m. till noon, KSL NewsRadio hosts Dave Noriega and Debbie Dujanovic weigh in on hot topics. Often, they are inviting listeners to weigh in, too. The most common to engage with Dave & Dujanovic is by texting them at 57500.
It's hard not to notice, but their number is only five digits, not the ten digits of a regular phone number.
And it is not just the length that separates short codes from those 10-digit numbers, explained telecommunications expert Chris Drake, chief technology officer of iconectiv.
"Fundamentally, they're a trustworthy message," Drake said. "You might not have wanted it (the text), but it's a trustworthy message."
Drake said SMS short codes are set up in several ways that prevent fraud, but one of the biggest is they are not in a typical scammer's budget.
"It's quite a bit more expensive for a sender like a bank or somebody or a brand," he explained. "But it's secure. It only works if a customer opts in. They should never receive an unsolicited text message from something they didn't ask for."
Juniper Research, the foremost experts in global messaging markets, launched today the telecom industry's most comprehensive mobile messaging research subscription; designed to provide operators and vendors with the clearest and deepest view of the opportunities developing within this $160 billion market.
Several leading operators and messaging vendors are already benefitting from the unparalleled insights offered by the Mobile Messaging Market Intelligence Centre, which includes:

Highly granular data and forecasts – Over 400,000 statistics, covering 60 countries and 8 key regions, accessible online or via interactive Excel spreadsheets.
Industry insights – Market and trend analysis, matched with analyst commentary, opinion and strategic assessment.
Competitive analysis – Competitor appraisals and market positioning for over 50 vendors via the Juniper Research Competitor Leaderboard.
Complete sector coverage – Trusted research reports covering A2P Messaging, CPaaS, and OTT Business Messaging.
Tony Crabtree – Founder & CEO commented: "Emerging technologies, unpredictable SMS pricing and new monetisation models from OTT providers are causing substantial disruption to established mobile messaging strategies. This new subscription offers a vital roadmap for stakeholders, providing them with the tools to understand and identify threats and opportunities, make smarter decisions, and gain competitive advantage."
Kaleyra, Inc. a global CPaaS leader, has been positioned as a Major Player in the IDC MarketScape: Worldwide Communications Platform as a Service 2023 Vendor Assessment . The IDC MarketScape reports provide in-depth evaluations of companies based on a range of criteria, including market presence, product portfolio, and customer satisfaction.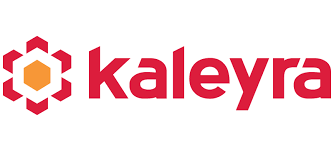 "We are honored to be named as a Major Player in the CPaaS industry by the IDC MarketScape," said Mauro Carobene, CRO at Kaleyra. "We are proud to be at the forefront of the industry, driving positive change and meeting the evolving communication needs of businesses worldwide."
Kaleyra's CEO, Dario Calogero, shared, "We believe Kaleyra's position as a Major Player in the CPaaS market reflects the company's strong commitment to excellence, innovation, and customer satisfaction. With this recognition, Kaleyra inspires trust and confidence among its existing and potential clients."
Network software provider Mavenir expects to start manufacturing 5G Standalone (SA) and Open RAN (O-RAN) radios in Brazil in 2024, Brazilian news site Mobile Time reported. According to the report, Mavenir aims to locally produce this radios via a partnership with Jabil, a manufacturer with which Mavenir already has a global agreement in place.

Last month, Mavenir announced the closing of a $100 million capital round, which will support the company's efforts to enable the digitization of telco networks with O-RAN, IMS and converged packet core.
"This new capital will allow us to accelerate our capabilities in automation, sustainability, and use of AI as we enable our customers to efficiently deploy and operate O-RAN based end-to-end cloud-native networks. Our unique strategy incorporates best practices from the hyperscale, cloud and IT industries, to transform how the world connects and builds the future of networks," Pardeep Kohli, president and CEO of Mavenir, said.
Tanla Platforms to acquire a company called ValueFirst India for Rs 346 crore. ValueFirst is India's third-largest CPaaS player. CPaaS stands for Communication Platform As A Service. Tanla is also set to acquire ValueFirst's West Asia business.
In an interview with CNBC-TV18, Uday Reddy, Chairman and CEO of Tanla Platforms, said that the largest acquisition to date is expected to propel the company's market share and revenue growth to new heights.
He said, "It's an attractive acquisition from a valuation point of view. We are acquiring at a 7x multiples of EBITDA, where I see so much potential for revenues and profitability improvement."
The acquisition of ValueFirst marks a significant milestone for Tanla Platforms. As one of the leading players in the communication and customer experience management space, ValueFirst has established a strong foothold in the market. The company boasts an impressive revenue of Rs 950 crore, with the incremental revenue to Tanla expected to reach Rs 650 crore. This substantial increase in revenue will undoubtedly bolster Tanla's financial performance.